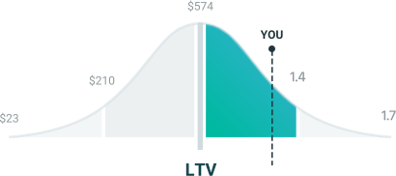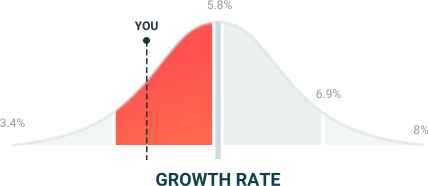 See how SaaS & subscription growth is trending.
Compare your growth and unit economics to similar companies — both historically, and in real time.
Join 30,000+ companies using ProfitWell for SaaS & subscription analytics
Benchmarks from the world's largest data set of SaaS & subscription companies.
Focus your efforts.
Identify which of your growth metrics are performing worst, compared to companies of your size or price point.
Then maximize impact by prioritizing the most urgent issues for your business.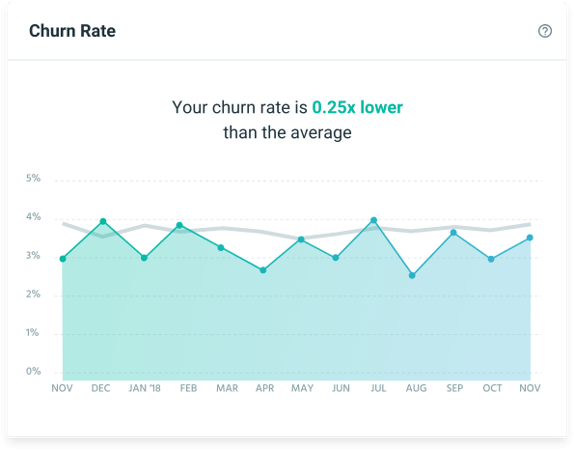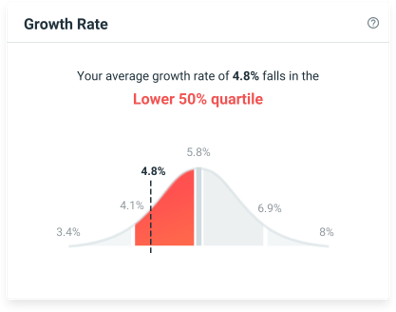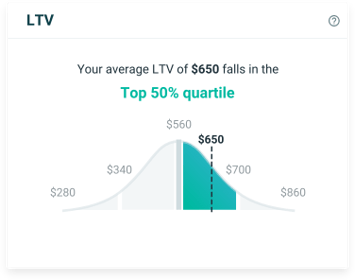 See trends by segment
How are customer growth, retention, and unit economics changing across the market?
Compare current and historical benchmarks based on multiple categories: company size, industry, price point, and more.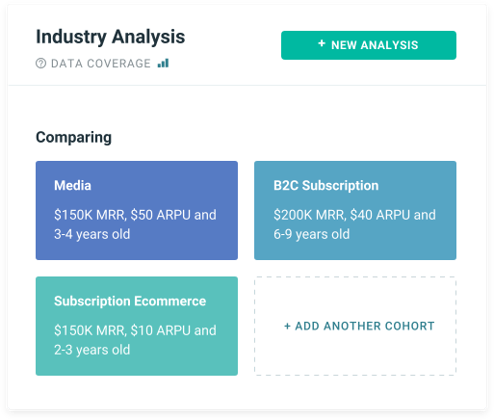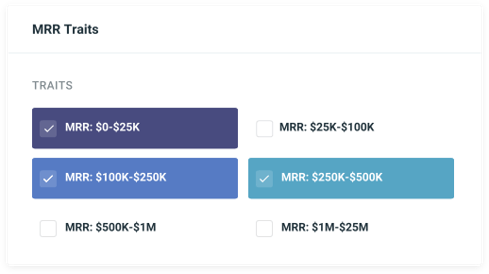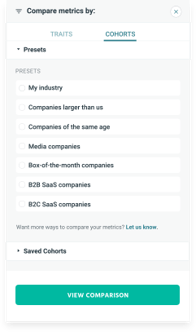 Finally, subscription benchmarks you can trust.
Historical Data, Updated Daily

See how every metric is trending today, and over the last few years.

Broken Out by Quartile

There's a big difference between "below average" and "bottom 25%" on a KPI. Know which one you're in.

Every Segment at Your Fingertips

Create and analyze custom cohorts based on company size, age, ARPU, and more. All in just seconds.
With 25% of the subscription economy using ProfitWell, we're sitting on more data than anyone else on the market. We've seen too many companies focus on the wrong metrics and make the wrong decisions because of it.
With ProfitWell Benchmarks, you can focus on exactly where you're falling short. Explore our rich data sets to see how you stack up against your industry and track your progress over time.
Get started with ProfitWell Benchmarks — 100% free.
Stop guessing and start growing.
Back to top