Abby Sullivan
Mar 26 2019
The Rundown
In resources...
---
Candid Conversation Gimlet Media's Alex Blumberg interviews some of the best in the business in his podcast Without Fail, featuring candid conversations with "people who have done hard things," getting into what worked and what didn't when they took their leaps of faith. For design fans, check out the episode featuring retail genius Ron Johnson, who designed Apple's iconic stores and in the process helped turn the brand into a household name.
"Alex and his guests will share stories and lessons about what it's like to succeed, what it's like to fail, and how to live with the specter of both."
Doing It Live Forms are out; live chat is in. A Twilio study shows 9 out of 10 consumers want the ability to use messaging to talk to businesses. The influx of customer queries may give you or your team anxiety at first, but thankfully Intercom's in-depth guide to live chat has solutions for scaling that won't break the bank.
"Is it possible to provide a high quality experience on live chat with your existing team, without burning through cash or driving your team insane? We're here to tell you that it absolutely is."
---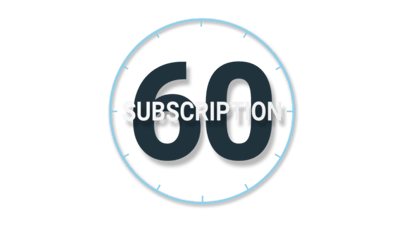 In headlines...
---
Zooming to IPO Video conference platform Zoom applies to go public, and in the process reveals it's one of the lucky few already turning a profit pre-IPO. Now, they're joining the likes of Pinterest and Lyft and taking the next step. Unlike many fellow tech companies, Zoom is growing fast with very little net loss, making it the latest unicorn available for public trading.
Apple Presses Play with Apple Arcade Industry insiders are abuzz over Apple's latest subscription drop — Apple Arcade — this time for the gamers of the world. Last week Google revealed their own gaming subscription, Stadia, to mixed reviews, so Apple has the chance to score high with this one.
Zapier x Doodle We've got the scoop on Zapier's latest integration, this time with Doodle, so you can jump right to scheduling a meeting faster than ever. And because it's trusty Zapier, you can set up workflows between Doodle and other apps, zero coding required, so you can start working smarter.
"The options you have with Zapier integrations are practically endless; you can easily automate all the mundane admin and manual work around your meetings. Keep in mind this is all on top of the calendar management functionality that Doodle already provides!"
Product of the Day
---
In today's extra time, we're bringing you everybody's favorite anthropomorphic office supply: Clippy. If you were a late 90s Microsoft Office user, you'll recognize this little guy, who would pop up occasionally with handy tips on utilizing the software. Love him or hate him, he's a treasure, and Office's GitHub page recently released a sticker pack featuring the man, the myth himself. Unfortunately, some of the brass over at Microsoft were less than happy about his reappearance, and once again left Clippy unemployed. But don't despair, there's a petition to bring him back, since he's always been there for us with a helping hand. Well he has no hands, but you get the picture. It's time to return the favor.