Abby Sullivan
Feb 21 2019
The Rundown
In resources...
---
A Digital Transformation Total digital domination is no far-off concept anymore. We're in the thick of it, and we're challenged by pivoting with the times. Check out these real-world examples from Freshdesk to see how embracing the tech takeover can make your business better.
"The integration of technology fundamentally alters the way your business interacts with customers... But that's a good thing. Because change is progress. And there's only one wrong way to do progress: By not doing it at all."
Instapage Updates Feels like we were just raving over the newest with Instapage, when they hopped back into the news with another round of updates. Now, users can leverage AMP custom code, protection overwrite, and domain setup. This comes in hot on the heels of their personalization and experience manager, as the team amps up Instapage allure on the daily.
Subscriptions for Sustainability We're all about the products that enhance life on this planet, like Loop or Citymapper. And we're not the only ones who see the level of good that subscriptions can reach. Forbes has a piece on subscriptions as the new frontier for sustainability, highlighting how the model works for users and the world at large.
"... while the advance of subscription business models is likely a result of a perfect storm of consumer, business and capital market alignment, I believe we need to add a fourth underlying reason that subscriptions could be inevitable in many industries: Subscriptions can be good for the planet."
---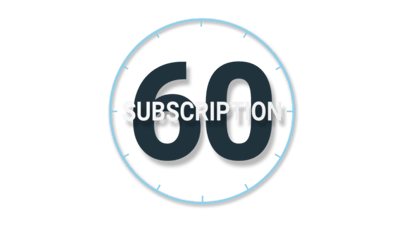 In headlines...
---
SendBird's Series B San Francisco startup SendBird just wrapped its Series B, walking out with a clean $52 million in a push led by Iconiq Capital. Like Stripe for payments or Twilio for communication, SendBird helps developers add messaging to their apps with just a few lines of code. Just last year, Stripe received a crazy high $20 billion valuation, so who knows what we'll be saying about SendBird in the (near) future?
Medium Buys The Bold Italic Medium has acquired The Bold Italic, a culture magazine operating from the publishing platform's Bay Area home. The hope is to get more locals to take the plunge and pay for a Medium membership by putting the magazine behind a paywall. After laying off 50 employees and closing two offices in 2017, Medium could use a few more advocates, especially in the tech haven of San Francisco - and The Bold Italic in turn must be pumped to stay afloat, as fellow SF local publications struggle.
"Bringing in premier, well-branded content could make people see Medium membership as more than just paying for what you could get elsewhere for free."
Product of the Day
---
Want to be on the cutting edge of subscription news? Of course you do; that's why you're here. We found a list compiled in tandem by CB Insights and the New York Times of fifty startups that could be our future unicorns. Whether you're gauging for competition or your next investment venture, it's worth the look through.
To spread the good word of Sub60, send your friends to Subscription60.com.