Abby Sullivan
Feb 18 2019
The Rundown
In resources...
---
Easy, Breezy (& Scalable) Hiring When faced with rapid growth, it's easy to forgo the luxury of time in your hiring process, but it's a must if you want a crew that lasts. Breezy.hr has the in depth ebook on scalable hiring processes to help you out.
"Before we launch into the nitty gritty, we need — strike that, we implore you — to take a minute (and maybe even a nice, deep breath) and think about who you really are and what you really want for your business and team..."

Everything as a Service TechRepublic releases a special report on how everything as a service is changing the tech landscape for all of IT. If you geek out over SaaS like us, check out the ebook that gets into what makes SaaS work (and not work) from a programming perspective, and how this'll affect all areas of IT.
Healthy Competition With the rise of everything as a service, we anticipate the competition in the space to heat up rapidly. But how much effort should you really extend in focusing on your competitors? Our latest ProfitWell Report answers just that by analyzing the data of two and half thousand subscription companies.
"'Focus on your customers, don't even think about the competition.' I've heard this piece of advice consistently for the past decade... But what's the data actually say?"
---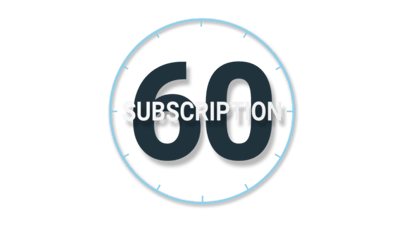 In headlines...
---
Instapage Automates Personalization is the name of the game when you're selling through a screen. So Instapage, a leader in post-click optimization, is doubling down on giving your ads a personal touch. They will offer 1:1 automated ad-to-page personalization options that scale for every campaign and potential customer. Best part, no developer needed, and you're done in minutes.
"1:1 ad-to-page personalization is the only way to address what we see as the biggest inefficiency and opportunity for value in the digital advertising industry."
A Public Peloton Peloton Interactive Inc. interviews banks for roles on an initial public offering, taking a critical step toward their IPO this year. The video-streaming exercise mogul will likely seek to debut in the second half of 2019 amid the growing subscription fitness trend.
Product of the Day
---
Medium features a review of Webflow where writer Alex Sanchez-Olvera claims - after having used the platform consistently for the past year and trialing several others - the website builder is without a doubt the single best currently on the market.
To spread the good word of Sub60, send your friends to Subscription60.com.