Abby Sullivan
Feb 15 2019
Kick off the weekend with Subscription60.com.
Ready for the rundown?

In resources...
---
Evolving Your Launch When you're starting out, it feels simpler to base your launch strategy on one giant product launch followed by smaller updates throughout the year. However, if you're a product-first company and those "small" releases grow grander, it might be time to tweak your timeline. Intercom has the insight on how to evolve your product launch strategy as your business expands.
"Following a significant project to better define our target customer segments, we now have clear, differentiated goals for each of those segments – as well as a deeper understanding of each segment's needs and behaviors – to align our marketing strategy and activities around."
Instapage on A/B LP Testing If you're testing out a new landing page, you have to remember there's no magic combo to make you a ton of money. And making random changes to see what bumps a particular metric up will only get you so far. Instapage has the six questions you should ask yourself before optimizing a landing page like, "Why am I A/B testing this page?" so you can come up with a game plan that delivers results.
"Enticed by the idea of winning big, they [DIY landing page optimizers] approach A/B testing with a lottery mentality — randomly testing every page element hoping to eventually produce a worthwhile lift. Spoiler alert: they almost never do."
Blue Acorn's New Podcast We want to introduce you to The Funnel, an e-commerce podcast powered by Blue Acorn. Hosted by Shannon Kenneally and Casey Long, they invite guests every week to discuss topics across the e-commerce spectrum. Recently, Dan Forno appears, explaining how product registration can turn one-time customers into brand ambassadors. Tune in through Apple podcasts, Spotify, and Stitcher.
---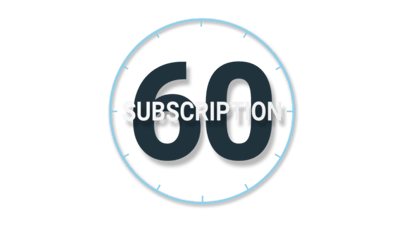 In headlines...
---
Apple Announces News Subscription New info has dropped surrounding the rumored "Netflix for news" service Apple's set to launch. On March 25th, Apple will host an event focused on the Apple News format, plus additional subscriptions. And there's already backlash brewing, with publishers bristling at the proposed terms that Apple will receive 50 percent of all revenue. The paid news service comes at a critical time for the company, as iPhone sales slump and we see a greater emphasis on services as a revenue booster.
"Apple News comes preinstalled on every one of the billions of iOS devices in the world, and converting even a fraction of those users into ongoing paid subscribers would be a huge addition to Apple's services business."
iOS Adds "Manage Subscriptions" Continuing the Apple buzz, the iOS 12.1.4 and 12.2 beta updates add a "manage subscriptions" setting to iPhones. This makes it easier than ever for users to stay on top of what they're subbed to, and is further proof Apple is turning toward a SaaS-based model. On the other hand, current SaaS companies will need to work even harder to retain customers, because the hurdle of unsubscribing is just a tap away.
SaaS Valuations Sky High If you needed more proof that SaaS is where the money's at, an index shows public SaaS valuations are at about 10x their revenue. There was a dip in stocks in December, but now SaaS operations are back on top. If you're a venture capitalist that cooled on SaaS recently, it looks like it's time to get back on that recurring revenue train.
"The 10x figure is high by historical standards. For startups, the return to form is good news; higher public-market multiples for SaaS companies boost private market comps as venture investors measure younger companies up to their public siblings."
Product of the Day
---
Cyber security can get pricey, and the 12.4% increase in spending since last year is proof. However, consumers aren't really seeing an increase in value. It's to the point where some people would rather take the risk of an unsecured system than fork over hundreds to protect against a threat that may not even exist. And we can't really blame them. That's why we're curious about this new model introduced by Area 1 Security, dubbed pay-per-phish. You only pay for the threats that've been eliminated, and it's just $10 a pop. And if you're inundated with phishing attempts, there is a price cap, so you can rest easy.
To spread the good word of Sub60, send your friends to Subscription60.com.