The Rundown
In resources...
---
Let Customers Help Themselves
We're all about that DIY life, and so are customers, which is why a customer portal that allows folks to complete their own troubleshooting is a no brainer. Freshdesk explains why: for reasons like providing multi product and multi lingual support, plus analyzing the impact of your resources.
Is customer support not a thing any more? Not so much. It's no surprise we live in an era of instant gratification. But no matter how on top of it your tech support team is, there is a delay, and customers would much prefer solutions the moment a problem appears. With a customer portal, you can give users easy access to resources like FAQs, solution articles, and even forums. If that info can help solve most minor problems, you'll see your ticket volume decrease, giving your team the time to concentrate on more complex queries. You can also give users a space to connect where they can discuss your product, updates, and essentially crowdsource tech support. Forums perform a double function of establishing a sense of community, and loyalty, for your brand. A complete customer portal solution, like Freshdesk, can also collect insights like what problems are most common, who is using your product and why, and create smarter ticket and solution systems.
An Intercom Updated
Intercom launches new features to class up the customer journey, not least of which is an integration with Chargebee so you can sync subscription info directly into your account, enhance customer support, automate workflows, and convert leads faster.
What other improvements did Intercom make? The latest edition of Intercom boasts eight new features with the aim of making the customer journey better than ever. Sales reps can now set up notifications when a lead revisits the sight, so reps can time that follow up perfectly while your product is still fresh in mind. Intercom also introduces a smart chatbot you can easily customize, no coding required. Those are the big ones, but minor additions like and/or rules, tweaks to the layout of security and messaging sections, and the addition of emojis 😮 all make the personalization platform bigger and better.
---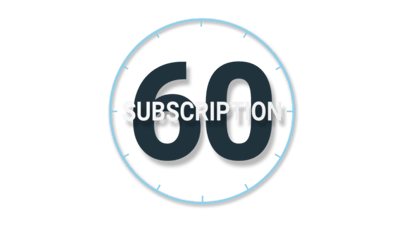 In headlines...
---
Red Points Security for SaaS Scores $38M
Red Points, the anti-virus SaaS for brands that aim to protect products and their reseller network from online fakes and piracy, receives $38 million in Series C.
Why should we be excited? Red Points doesn't just detect piracy, it automates the entire process all the way to enforcement. The software also implements machine learning so detection only gets more exact the longer you use Red Points. Your product's security is still in your hands, thanks to customizable rules that help you prioritize what IP risks are most detrimental to your business. Counterfeiting is an ugly reality no matter where or what you're selling. Red Points can stop it before it starts and collect data so your business can take definitive action. From a business standpoint, a hefty investment plus over 100% growth rate in 2018, means Red Points has the tools to improve.
Farm to Table to Mouth via GrubMarket
Foodies can rejoice as farm-to-table startup GrubMarket raises $25 million to move forward in their endeavor of working with smaller farms and food startups.
Delicioso. Tell me more. GrubMarket is, essentially, a grocery delivery service. What makes it different from your big-box options is the quality of what you're getting. GrubMarket's mission is to bring the farmers' market experience into the digital age. We could go on about the benefits of buying local: supporting a community, fresher food that's treated with fewer pesticides, less pollution produced via transit, etc. What we do know is that locally sourced food, when bought direct, is actually cheaper than food of similar quality found in the grocery store. GrubMarket passes those savings on to you, promising discounts of up to 50% off retail on everything they sell. Amazingly, in an already saturated food delivery market (think Postmates, BlueApron, Instacart) GrubMarket is turning a profit. That means all $25 million of this investment can go towards tech and expansion into different markets, which the food fanatic in me anxiously awaits.
True Detectives and Dragons, Now on Roku
Remember back in the day when you needed a premium cable subscription to watch HBO? We do too, because it was basically yesterday. Now, the streaming service is available via Roku, as they begin offering additional premium add-on subscriptions.
All aboard the hype train. Unless you're a recluse, you must know the final season of Game of Thrones is fast approaching (I've never seen an episode — don't @ me — and even I know). Roku is taking advantage of the buzz and adding HBO, and other premium subscriptions like Starz and Showtime, to its roster. If you're a Roku user or have a Roku enabled smart TV, you probably already have a login for the service. Simply sign up for the seven day free trial and your account will be billed $14.99/mo after that. If you do it now, and take the rest of the week off, you may have just enough time to catch up by the GOT premiere.
Product of the Day
---
Today, we are here for the latest to Adobe's After Effects, introducing content-aware fill (because you know we're all about that content). Similar to how Photoshop's content-aware fill can remove unwanted objects from still images, After Effects can now do the same for video. And you don't even have to make the changes frame-by-frame, because AI from Adobe Sensei identifies the removed object even while in motion, and replaces missing pixels. Yet another AI marvel.