The Rundown
In resources...
---
A Pricing Page Teardown: Veteran Netflix vs. Newbie Disney+
We have a fresh as ever Pricing Page Teardown, featuring two entertainment titans with very different backgrounds: Netflix and Disney+.
Whose pricing takes top prize? Disney is a household name that's held our hearts over the last century, but in the streaming world, Netflix is the incumbent — shooting from obscurity to become a multibillion-dollar company in a span of 20 years. In this Pricing Page Teardown, Patrick and Peter look at what the data says about this streaming rivalry. We've waxed lyrical about Netflix's pricing before, but can they continue to be the industry leader once a titan such as Disney is on the scene? Find out now.


Reviews are everywhere. Are you?
When's the last time you bought anything, whether it be a big-ticket item or dinner, without reading a review first? Customer reviews vehemently change the way we buy, so PandaDoc takes a look into how the review economy also changes the sell.
Let's review their findings. Did you know that 72% of folks won't move forward with a purchase until they've read reviews? There's no point in trying to hide reviews from potential buyers, but controlling the conversation can work in your favor. Highlight the good feedback, either through a landing page or advert. Be sure to respond to reviews too (both positive and negative) which'll show those reading that you're mindful of consumer feedback and building trust in your brand. When connecting with prospects, give the people what they want: reviews. They can decide for themselves if your product suits their needs, but at least your foot is in the door. And, as with all customer feedback, reviews can help you pinpoint what works, what doesn't, and who you should be selling to. This helps with R&D and personalizes your pitch. So, don't be afraid of the semi-professional Yelper or a one-star from Amazon, and instead embrace this customer-first economy.
Gmail gets an update. The Litmus email gurus guide us through.
Gmail's Promotions tab gets an update, adding several new features for email marketers to leverage, so Litmus hosts a webinar that'll walk you through navigating.
So, what's new? Back in December, some marketing savants over at Wired+ noticed something strange in their inboxes. The "Top Picks"/"Top Deals" section of the Promotions tab, which pushes emails of interest to the top of your inbox, was cropping up more and more. That was just scratching the surface of Gmail's Promotions update. Now, marketers can add more visual cues to their emails than ever before. In addition to the standards, you can add things like featured images, promo codes, and expiration dates that will be visible to the recipient before they even open the message. To dig into the ins and outs of these tools for your next email campaign, check out the Litmus webinar.
---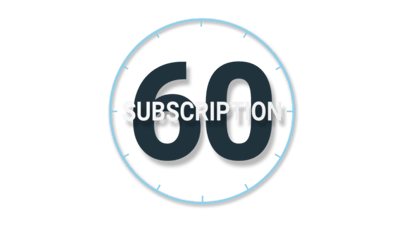 In headlines...
---
Conquer Google Shopping with WordStream
With the launch of WordStream Advisor for Ecommerce, you can stress a little less about advertising via Google Shopping. The platform automates data feed management and streamlines your campaign buildouts, getting you off the spreadsheets and back to what you do best.
Please tell me more and save me from this spreadsheet. Micromanaging advertising and sales via Google Shopping or any other storefront is a full time job. Any we're willing to bet if you're on data duty that isn't your only job. WordStream Advisor launches a product specifically designed for ecommerce. Automation will be your saving grace when it comes to building an accurate product data feed. Not only will WordStream save time (and your joint health) by pulling product data from your site and moving it to Google Shopping, it also takes human error out of the equation that could lead to a product's denial. The efficiency doesn't end there because WordStream's interface, complete with smart suggestions for optimization, makes creating a campaign a breeze. For an added bonus to ROI, add the CRO toolkit to Advisor so you can see effort turn into cold, hard cash.
Less Is More with LiveChat's Tickets Layout
We're loving LiveChat's new Tickets layout, boasting more filters while remaining easy on the eyes, in their latest makeover.
Looks aren't everything. Does it work better? The nice thing about tickets in LiveChat is that you can access all your support cases, from the one's that just require a quick message to something more extensive, all in one place. That's a lot of tickets. With the new layout, you can view all support tickets in one place (no more searching by status like in the old version). To narrow down the search, LiveChat now has filters that help cut the clutter, along with a sleek, minimalist interface. There are also some smaller tweaks, like adding and removing groups and more easily sharing URLs, that make collaboration on tickets simpler. Changes to layout may seem cosmetic at first, but when you're in the thick of thousands of support tickets, anything that makes staring at a screen less of a headache is a big win.
Product of the Day
---
Finding your future canine pal should be only the most positive of experiences. Unfortunately, we know the commonality of scammers and bad breeders out there that snag the joy out of the pet search. Enter Good Dog, the startup that raised $6.7 million with the goal of holding breeders and adoption services up to higher standards. The platform vets sellers, ensuring your dog has a happy and healthy start, and also educates buyers so they can find the pet that's a seamless match to their lifestyle. So go on, educate yourself and help fill the world with the goodest boys.