Abby Sullivan
Apr 11 2019
The Rundown
In resources...
---
Pricing Page Teardown Goes Live
If you've ever caught an episode of our show Pricing Page Teardown, you've seen Peter & Patrick rip apart the pricing strategies of the biggest names in subscription.
We're doing it live. We're raising PPT one, and going live — for the first time ever. Watch ProfitWell history unfold with us Monday at 1 pm EST in a live PPT. You'll have to tune in to find out who we're bringing down this time. We'll also, as always, leave time for Q&A. Space is limited so snag your spot now.


Salesforce's State of Service
One of the grandest names in the customer service game, Salesforce, just released their annual State of Service report. They've identified the five fastest growing customer service trends, backed by tons of data, which you know we're all about.
Tell me what's trending. Eighty percent of folks say their experience with a company is just as important as the product. Top brass is paying attention and upping the customer service budget, transforming how it's done with new technology. Expectations for customer service agents are also at an all-time high. It's no longer okay to close as many cases in as little time as possible, with 71% of agents saying their job has become more strategic in the past two years. To keep up with higher standards, AI is going to play a big role, and Salesforce predicts a 143% growth rate in AI adoption over the next 18 months. Agents are also expected to be available through several channels. Email and phone are easy to understand, but there's a disconnect with newer avenues like Alexa and WhatsApp, so closing that usage gap will be a key strategy going forward. It's not all digital, with field workers having an increased presence. With so much of the conversation going digital, any face time sticks out, so setting these mobile workers up for success is hugely important.
---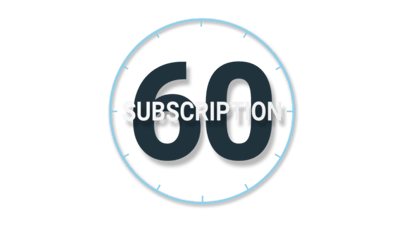 In headlines...
---
Magically Delicious Cereal Sub
Magic Spoon looks and tastes like the sugary cereal you grew up eating, but with a big difference: it's actually healthful. Like, no-artificial-sweeteners-and-keto-friendly healthy. Best of all, it's a subscription, so your bowl with never go empty.
Okay, I'll bite. Our tastes change as we grow, true, but sometimes you just want to dig into a bowl of frosted, colorful, chocolate-y, marshmallow goodness. If you want all that without the sugar coma, Magic Spoon has it figured out. The cereal is gluten and soy free, uses a non-glycemic natural sweetener, and packs 12g of protein per bowl. And, like all good things, it comes with a subscription — $35 for four boxes of cereal per month. So put your slippers up, throw on some cartoons, and feel good about chowing down on cereal for grownups. No tricks here.
Zenefits Minds the Gap
Equal Pay Day and the awesome crew at Zenefits are doing their part to close the wage gap, launching a compensation management tool built with SMBs in mind.
We like to play fair. We are so over wage discrepancies. As a whole, we've made some big strides in closing the pay gap, but there are still some issues holding us back. Like, the unspoken rule that you do not discuss salary. Historically, this has benefited those who are making 100% of what they deserve, because most people who are making less don't know it. Transparency is one way to fight wage discrimination, because if everything is on the table, employees know where they stand. Zenefit's CEO Jay Fulcher makes a case for transparency, especially in the small to mid-sized world, which makes up 99.7% of America's businesses. In addition to being the backbone of the American economy, transparency in SMBs can have the biggest impact, with 20% having female executives compared to <5% in Fortune 500 companies. Despite this, only 13% of SMBs have any policy about sharing pay rates and salary information.
Review Video Your Way with Frame.io
Frame.io, the industry-standard video review platform, recently made their API public to all. That means you can do more to custom-fit the software to your needs, like adding the Zapier integration and access to 1,300+ apps to your deck.
Lights, camera, API action. Over 700,000 industry professionals already use Frame.io to manage video content. Just because it's a pro-level tool doesn't mean you need to be an expert to get the most out of the platform. This latest update adds a developer platform, so if you're a technical whiz, you can create tools that fit your workflow. Or, if you're more of the ideas type, find the widgets that work for you. The update also includes several partner integrations, like Kyno for your dailies, LumaFusion for frame-by-frame feedback, and Restream for simultaneous streaming all around the web. All this, plus the addition of the Zapier suite, makes for finely-tuned, award-worthy workflows.
Product of the Day
---
In extra time, we're featuring the products and launches that make your business better. This time we're giving it to Thanx, a CRM with plenty of personality. When we say that customer engagement is the name of the game, we know we're preaching to the choir. And since there are a ton of CRMs out there, finding the right one for your business can be tricky. We like Thanx because they offer a ton of data in a user-friendly package. They can provide insights like where someone is in the customer journey, spending projections, and whether they're a casual user or a VIP. What really pushes Thanx to the next level is the tools they provide to build customer loyalty and turn a one-time shopper into a big spender. With Thanx, you can easily build your own branded app, or send texts directly to customers, all from one tidy interface, making multi-channel marketing a breeze.