Successful D2C subscription companies drive growth with ProfitWell.
Outcome-centered products that reduce churn, optimize pricing, and grow your subscription business end-to-end.
37%

Average increase in recovery rate using ProfitWell Retain to win-back customers.

52%

Average increase in revenue per user after implementing results from Price Intelligently.

2.3k

Bugs squashed to make ProfitWell Metrics the most reliable reporting on the market.
Used by D2C companies that value reducing cancellations and accurate reporting
Real talk
Comprehensive and accurate subscription reporting - all for free.
Understand your subscription growth at a high and granular level to do more of what's working and less of what's not.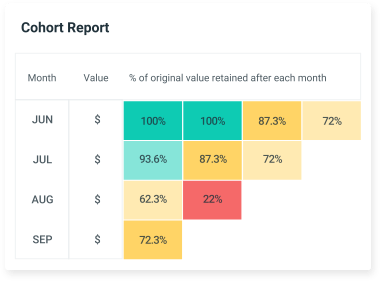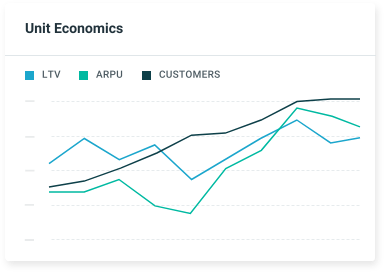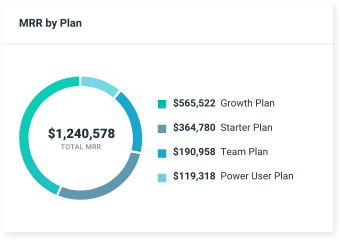 Retention and Cohorts

Understand how long your customers are sticking around and where you can improve your churn.

Complete Revenue Reporting

High level and granular reporting on all aspects of MRR - new, existing, upgrades, downgrades, etc.

Unit Economics and KPIs

Trace your Lifetime Value, ARPU, and the like over time.

Deep Segmentation and Plans

All customers are enriched with demographics data, allowing you to segment your metrics to your heart's content.

Engagement and Active Usage

Track usage and engagement in the context of customer size, ARPU, plan, and 107 different segments.

Extensive benchmarks

Compare your unit economics to comparable companies in aggregate at similar points in their lifecycle.
We're here to help you look good when it comes to subscription growth
Use our free tools to discover growth opportunities. All of our paid products have pricing directly aligned with your outcomes.
We know D2C Subscriptions.
We study subscription businesses more than anyone on the planet. We then publish those findings and bake them into our products so we can all learn together.
More from our content
We think about subscription growth more than anyone else out there.
Dedicated D2C subscription expertise each step of the way
Our group of subscription economists live for helping you with the grittiest questions when it comes to subscription growth - whether it's data on how you stack up compared to similar companies or benchmarks on what works (and doesn't) in the market.
Schedule some time
Ready to get moving with reliable subscription reporting?
You should try out ProfitWell Metrics.