Used by the happiest subscription companies on the planet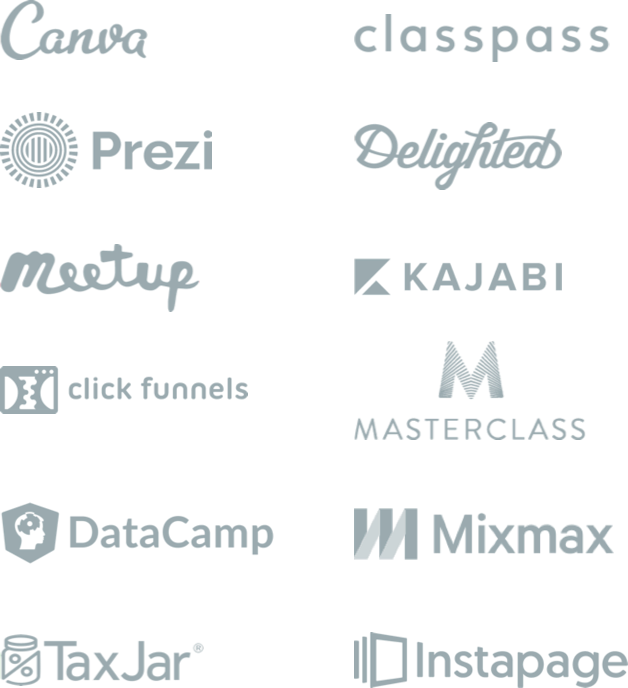 You have a churn problem (and we have a solution)
Fact:
You're losing money right now.
Credit card delinquencies make up 20-40% of your overall churn. It's the single largest bucket of churn you have in your business and it doesn't get better the bigger you grow.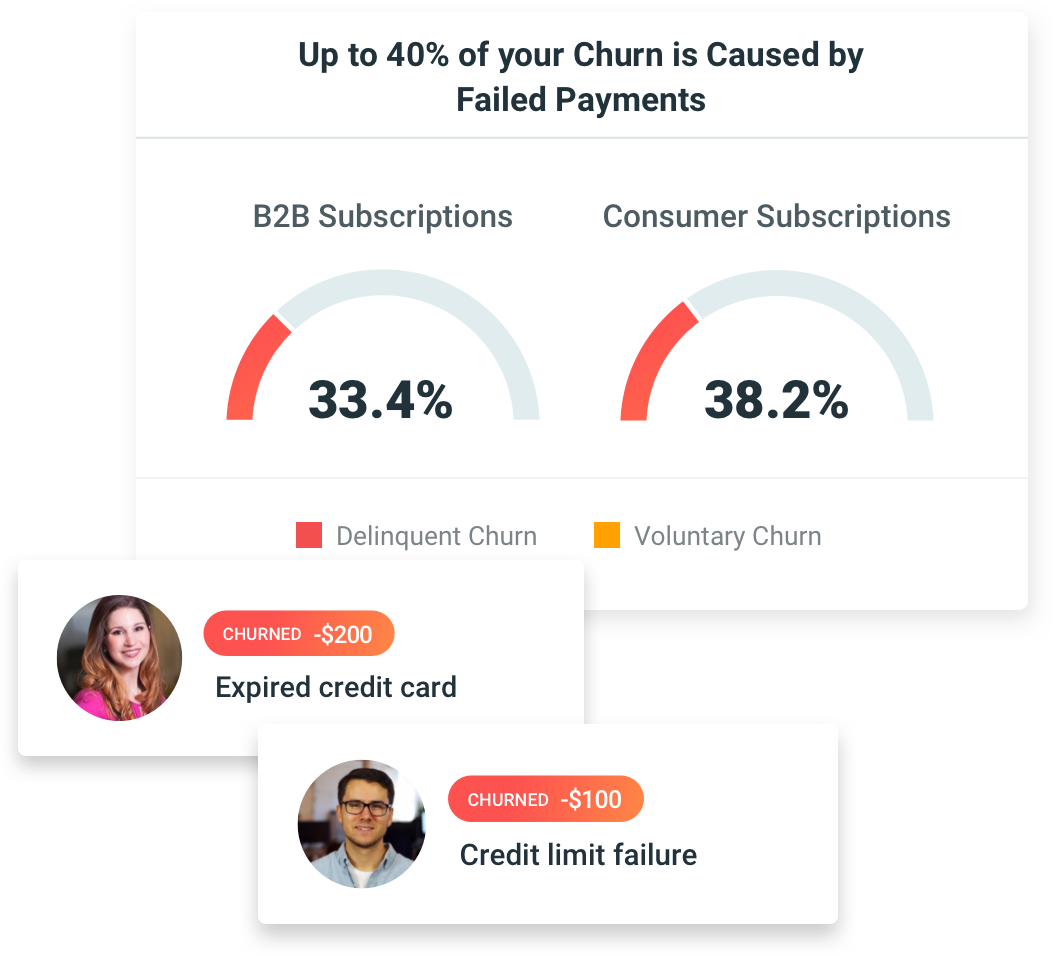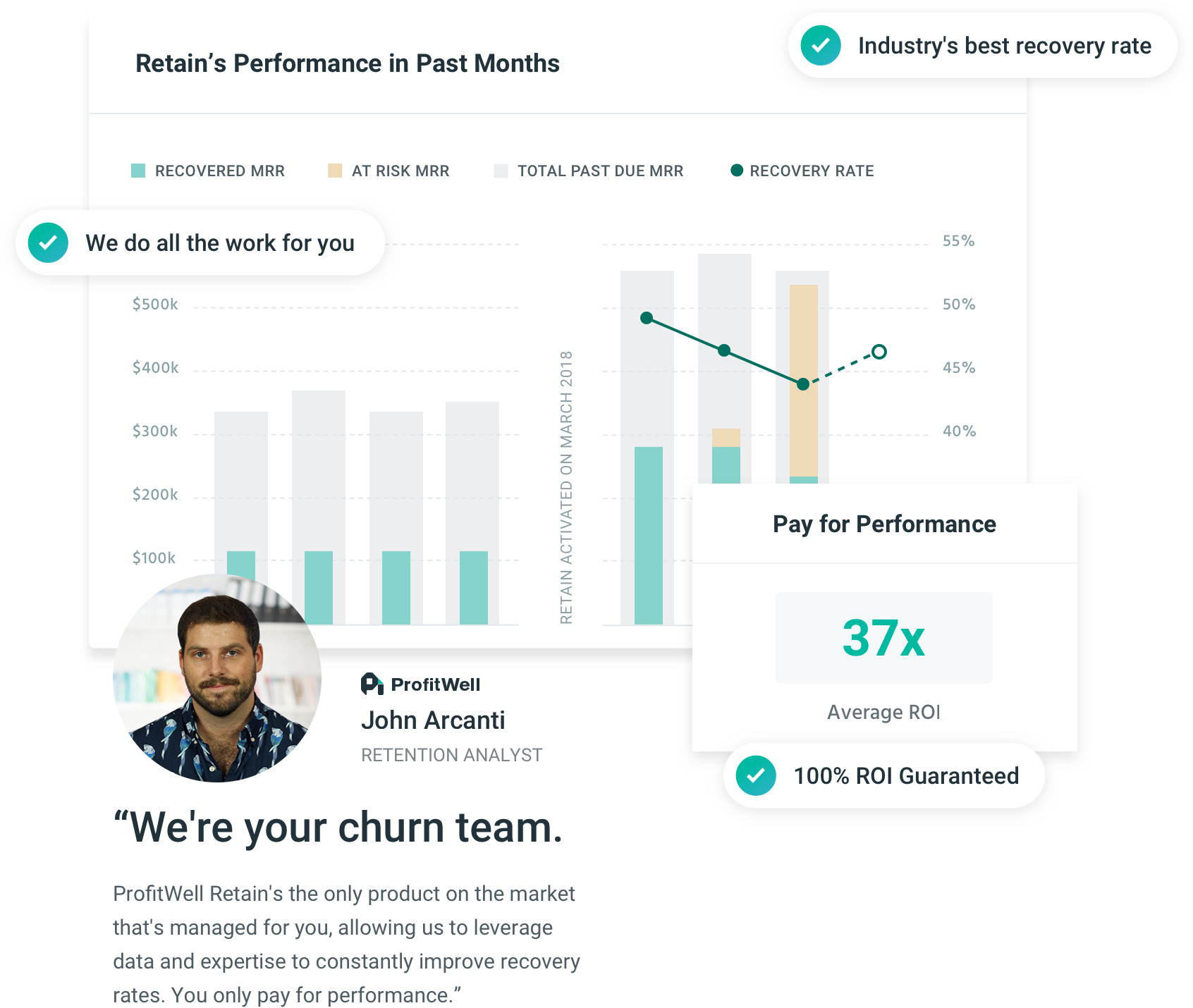 Fact:
You can stop this needless churn.
Retain™ combines world-class subscription expertise with algorithms that leverage millions of data points to win-back customers. We do the work for you and you only pay for performance.
Get a demo of Retain™
More than double your recovery rate
Retain maintains the highest recovery rate in the market. The proof is in the data.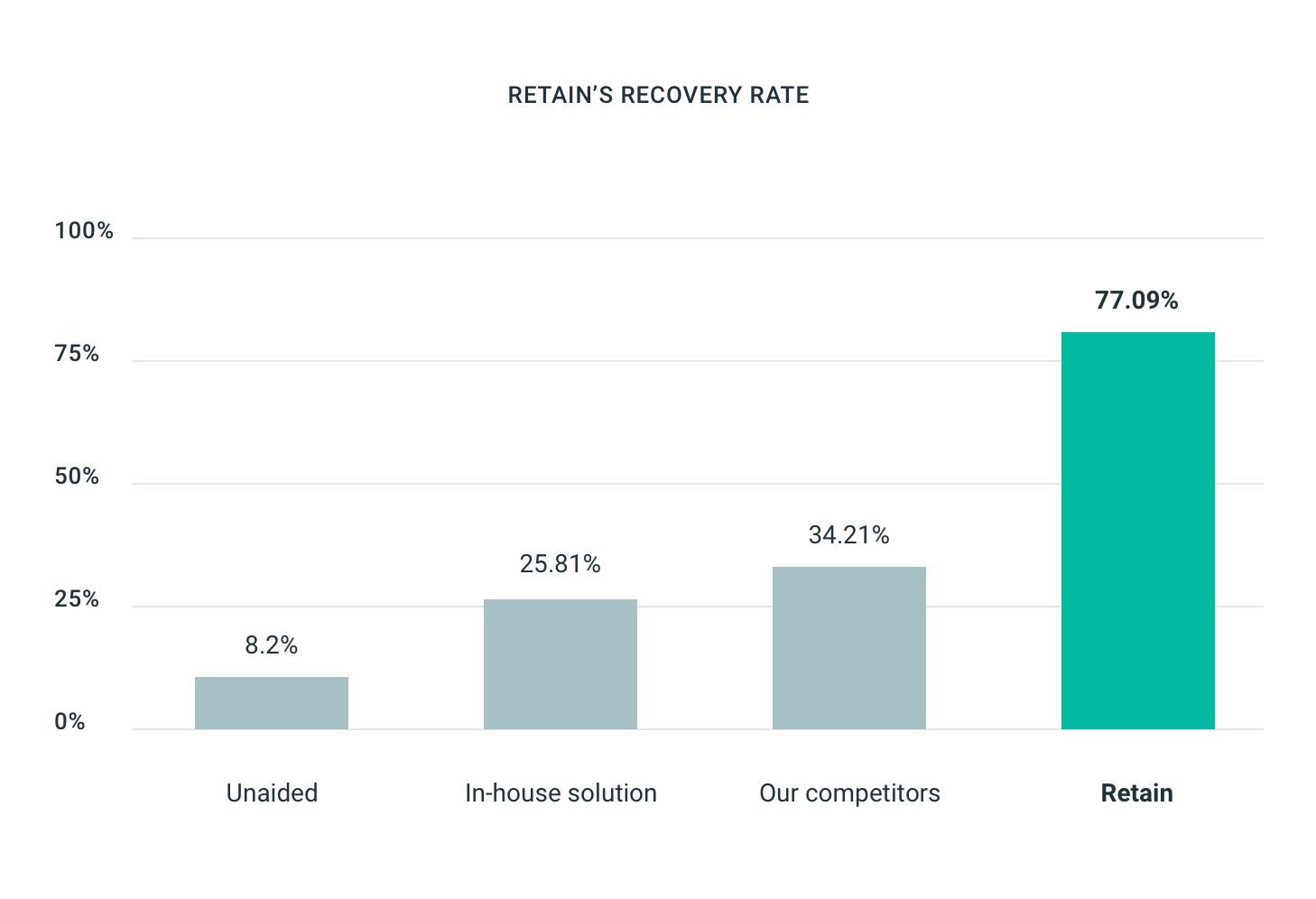 Recover.
We study subscription businesses more than anyone else in the world and imbue that knowledge within our products to help you get back to your customer and your product.
Get your free demo

We do all the work. You get the reward.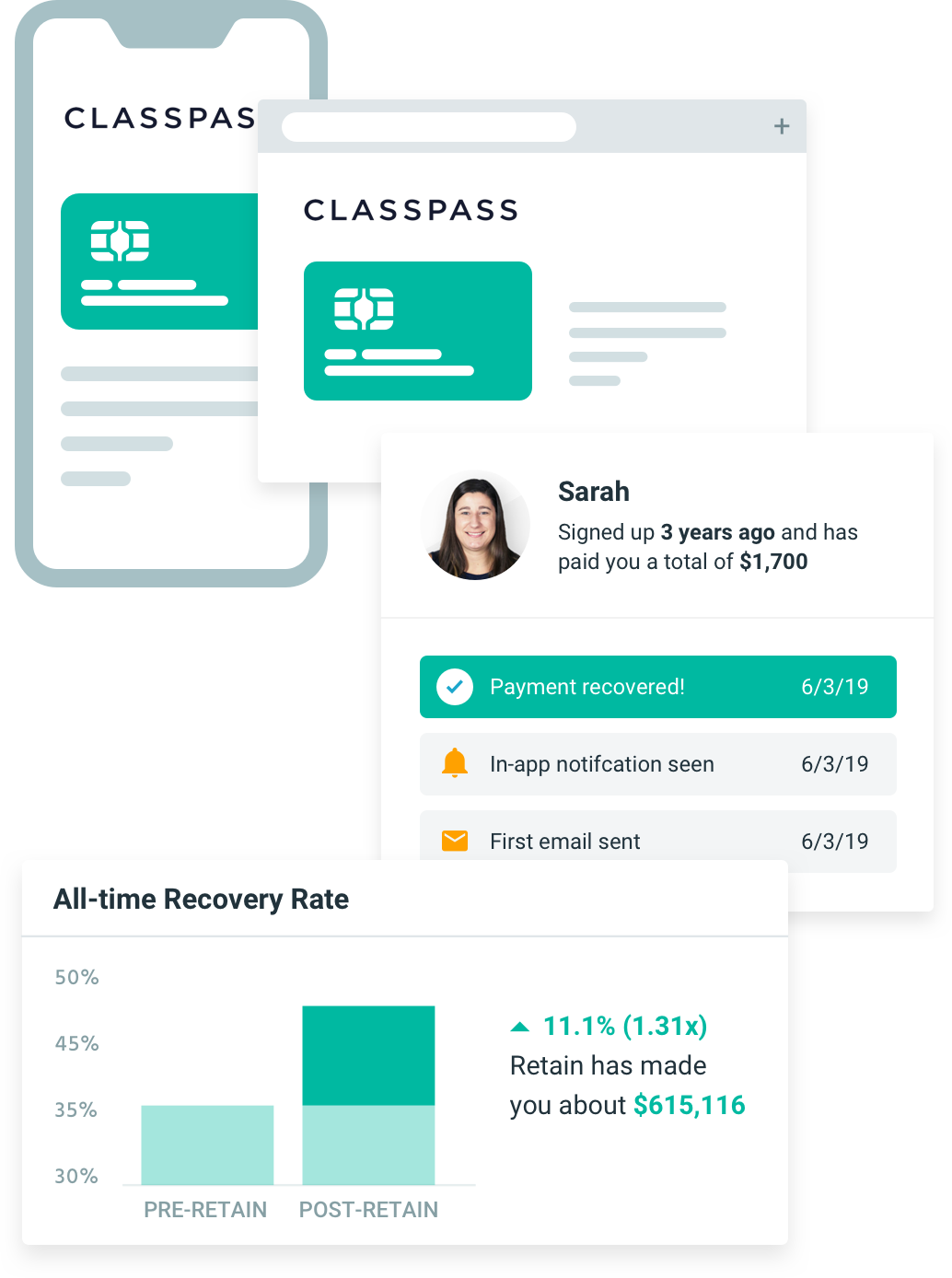 Retain leverages data to systematically reduce delinquent churn

We do the work
Your Retain team is constantly running tests to increase your recovery rate further.

Pay for performance
Up to your current recovery rate is free. Pay based on performance after that.

White labeled
The complete experience to your customers is your brand from end to end.

15 minute set-up
We worked incredibly hard to make this easy for you. Only a few steps and you're ready to go.

PCI Compliant
We plug right into and utilize your existing billing system, so everything is safe and compliant.