Today, a look inside our newly launched Subscription Stimulus Package (it's all for you). Then, we turn it over to Chargebee and SaaSBooMi, who've also launched solid initiatives to keep things rolling.
Listen wherever you get podcasts:


---
Top B2B SaaS news



Your Subscription Stimulus Package has arrived
We've all had a tough few weeks, no doubt. What's been impressive for our ProfitWell crew, though, is seeing communities come together, whether it's in support of local restaurants or healthcare workers.
Which is why we're incredibly proud to announce that we've launched the Subscription Stimulus Package with 20+ other partners.
With it, here's what you get:
10% of your MRR in savings on products to help you grow
Daily index data, so you can better understand how the subscription market is shifting, which I'll also air right here on the show each morning
A community for all the help and advice you need during these unprecedented times
We've received so much from the wider subscription community in the past, and even now, that we feel a certain urgency, if not a duty, to help the community that's given us so much.
Times are tough and no one knows how long this is going to last or how deep the pain will go. But this is where we get to show our discipline and mettle, because times like these bring out the best in us as entrepreneurs and operators.
We have to fight for that next day, for our team, and for that which makes us, us—our customers. We don't have to do it alone though. Let me know if you have any questions at all (abby@recurnow.com) and if you can, please share this. We want to get it in the hands of as many as possible.
For access to, and more info. on, the Stimulus Package—click here.
Chargebee: Keeping the Lights On
Now we're looking to the Chargebee crew, who are also in this with us. As uncertainties prevail, SaaS finance teams are reeling back their spend, recalculating budgets, and re-forecasting revenue projections to just keep the lights on.
To help fellow finance professionals, the Chargebee crew has brought together some of the best minds in the SaaS finance community with a series called Keeping the Lights On, aimed at helping finance leaders recalibrate their strategy through this year.



They've hosted two talks thus far, and on tap for Monday we see the SaaS CFO Founder Ben Murray, to talk cash flow analysis, scenario analysis, and metrics to delve into. And Chargebee has more solid names on tap to take you through next week. Here's a link to check it out if you're interested in jumping in.
Bracing for impact with SaaSBooMi
We are bracing for impact, huddling together, and building great global SaaS companies—courtesy of SaaSBooMi, the pay-it-forward community for SaaS founders. Their leading council includes well-respected names like Girish Mathrubootham of Freshworks and Krish Subramanian at Chargebee.
SaaSBooMi is among the world's fastest-growing and most valuable communities in the space, with 700 companies that have pledged to be a part of its growing tribe, irrespective of prevailing conditions. And they're planning to combat a new normal.
Here's just a portion of what they're doing right now:
Launching hyper-focused webinars on topics that need to be discussed today—like thinking sustainably (i.e., preparing for your team's next 12 to 18 months of survival, not just the next 90 days)
Compiling a COVID-19 SaaSBooMi fund
An initiative close to my heart, one that's less-talked about during normal times: namely, mental health among founders and startup employees
SaaSBooMi is partnering with the White Swan Foundation for organizing focused counseling and workshops in the mental health realm. Even if you don't think you need it, it's worth checking out more on this one.
Head here for more on these initiatives, or you can email hello@saasboomi.com directly to connect.
---

Today's featured user is: Mixmax, email software for closers.
MixMax is used by some of our fellow friends in the space that deeply care about customer experience—think Canva, Typeform, Help Scout—to get more replies rolling, to book more meetings, and to ensure nothing falls through the cracks.
It's about operational excellence and reducing close time in a seamless software. It's not just for the sales crew, but also for recruiters, leadership, sales op, and beyond.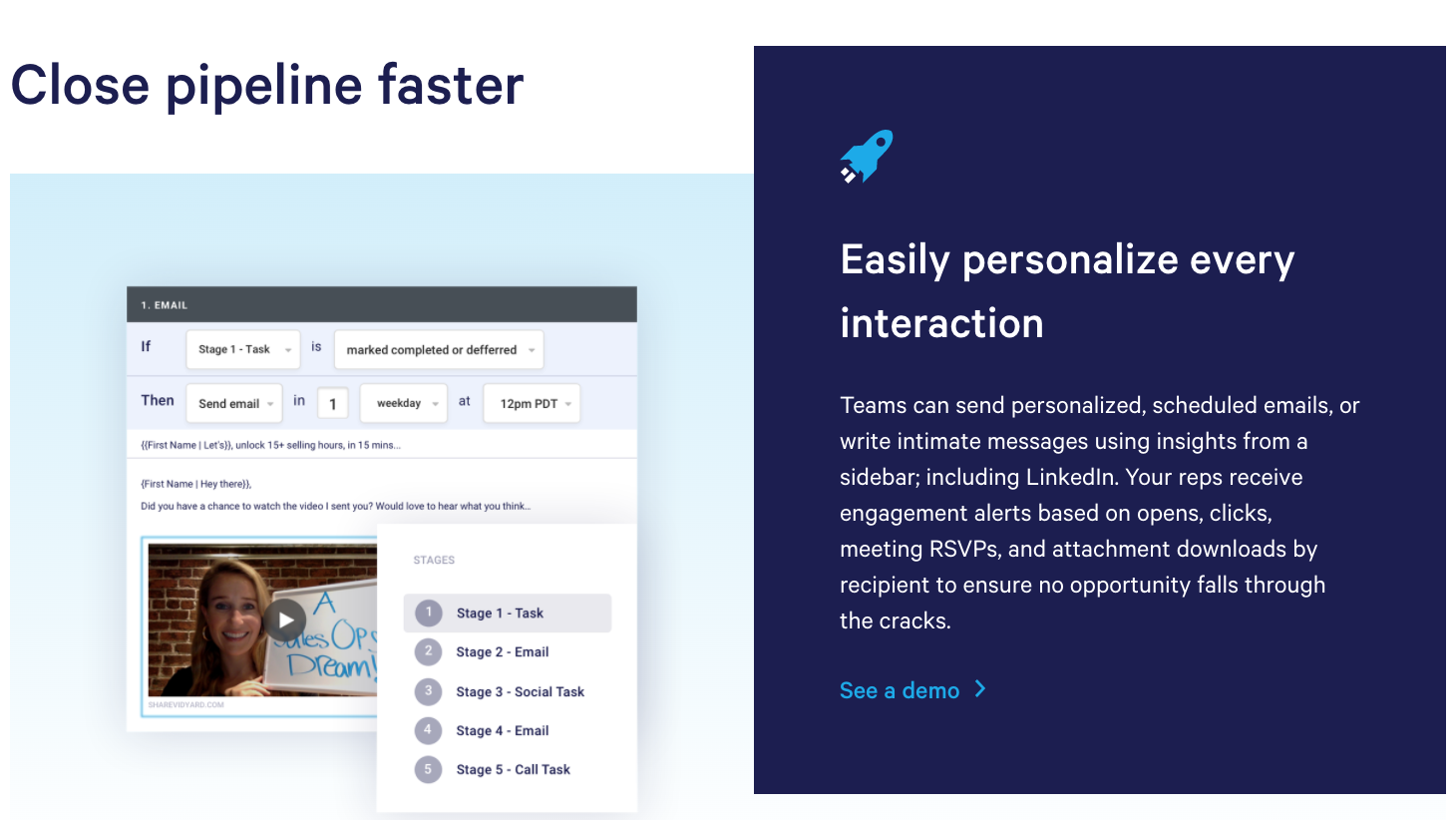 With Mixmax, simplicity rules. You can share your calendar, embed polls and surveys, track emails more precisely, schedule email sequences, automate your busywork, and sync your go-to tools.
Mixmax has a ton of first-hand customer stories to get you pumped over what they can bring to your own email experience. Head here, and you can take a look at those (as well as all the Mixmax info. you might need).
---
That's a wrap on your April 10 episode of Recur Now. Happy weekend, crew.
Remember, if you have news to spread or input on any topic we cover, don't hesitate to reach out to me at abby@recurnow.com.
This series is a Recur Studios production—the fastest-growing subscription network out there. If you find use for this show, subscribe for more like it at profitwell.com/recur.