The Rundown
In resources...
---
A Brand New Instapage Refresh

Looks like Instapage is also in the refresh stage with a brand new site. New colors, new copy, and new graphics all put Instapage's value front and center. But why should you care? After years of investing in new value creation, the Instapage crew realized they'd been presenting their product as a tool and not as a solution to big advertising and marketing problems. This refresh helps you better understand that story.

What's new with the page? Back in 2012, Instapage was marketed as an easy way to get your pages public. Now, they are a complete post-click optimization platform. One of Instapage's key tenets is personalization. Depending who clicks your ad, and where from, Instapage creates a unique landing page. From there, they do just enough hand holding to convert those prospects into paying customers. On the new site, Instapage describes itself as an "Advertising Conversion Cloud," offering a variety of products and solutions to ensure ads are doing their job. With the promise of "same ad spend, up to 6x more conversions" the emphasis on ROI and Instapage's heightened value is clear. Explore the new site for yourself to learn how Instapage has grown into the full-service post-click curator we know and love.
New Show Alert: Quick Hits by Crazy Egg
Crazy Egg launches Quick Hits CRO Tips, a show that promises to offer conversion-boosting advice in under two minutes. Episode 1 brings you the value of visitor recordings, in peeking browser behavior. See for yourself if you'll keep tuning in to the tricks.

What's this ep about? Visitor recordings, also known as session replays, are videos taken of people navigating your site in real time. Are they quickly scrolling through the page or taking their time to read all your copy? How long does it take them to find the information they're looking for? How are they getting to your page, and how are they leaving? These are just a couple questions visitor recordings can answer, bringing you closer to the fine-tuned website you want. Visitor Recordings amplify the results of tools like Google Analytics, Heatmaps/Scrollmaps, and the like. Instead of merely using click behavior to answer the "what" behind user behavior, visitor recordings fill in the blanks, providing you the why, where, when, and how. You can even use these recordings to eliminate bugs, seeing which behaviors trigger errors on your end.
---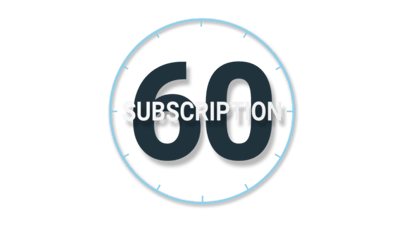 In headlines...
---
ManyChat's $18M Series A
ManyChat now has many more millions (18, to be exact) to further their mission of deeming Facebook Messenger an invaluable tap tool for mobile marketers, after this Series A round.
Getting the message out. We're not the first people to say that text/instant messaging is the best way to reach potential customers, and we certainly won't be the last. ManyChat gets this, offering businesses a blend of automation and personal outreach via Messenger. You can make your own bot, no coding required, to connect with consumers and build your brand. So far, over a million accounts have been created on the platform, belonging to both ecommerce and brick and mortar stores. A staggering 7 billion messages are sent through the ManyChat platform every month, and with an open rate of 80%, it's definitely not spam. This round of investment was led by Bessemer Venture Partners. Although ManyChat is currently focused on Facebook Messenger, they aren't content to stop there. With Instagram, WhatsApp, RCS, and others in the mix, there's plenty of space to scale.
WeWorkin Hard to Go Public
Another day, another IPO: this time it's WeWork, the startup that's grown from one workspace in Manhattan to a global staple. Their most recent valuation put them at $47 billion, making it the biggest tech IPO after Uber (and the similarities don't stop there, with WeWork failing to turn a profit so far). You know we'll be keeping our eyes on the prize for what's in the pipeline.
Will this IPO work out? The idea behind WeWork is brilliant. More and more people are going self-employed, which means losing out on a free work space. Even if you're just doing side projects, typing from the couch isn't exactly ideal. WeWork converted commercial real estate into shared office spaces where the only requirement is a membership fee — no lease, no credit check, just subscription. Unfortunately, the real estate biz isn't as cut and dry. Those costs have eaten into WeWork's profits, and while revenue has doubled, losses weren't far behind. The ambition behind WeWork is admirable, but their financial foundations are shaky, at best. Some of their most recent moves, like opening a Manhattan private school and investing in a wave pool company, left more than a few analysts scratching their heads. WeWork is following the trend of decacorns (privately-owned businesses with $10B+ valuations) going public. We just hope that WeWork, Uber, Lyft, and the others find a way to turn a profit, or the stock market will see a less-than-desirable shakeup.
Spotlight of the Day
---
Today we're spotlighting a business podcast that's music to our ears. Intercom just launched a new pod, Intercom on Product, that's focused on all things, well, product. Des Traynor, Co-Founder and CSO, teams up with their SVP of Product, Paul Adams, to uncover the path to nailing it. They'll discuss topics like how to run a product org at scale, how to balance customer feedback on your product roadmap, how to spread a product-first mentality throughout a company, how to maintain design excellence in a fast growing R&D team, and more, more, more. If you've got any part in production, as a designer, engineer, researcher, or anything in between, Intercom on Product will surely speak to you.