The Rundown
In resources...
---
Healthy Relationship Marketing c/o GrooveHQ
Relationships are work, but you can make them a little easier with some self-growth for good measure. Groove has solid advice on relationship marketing and how to make sure the folks that have stayed with you since day one continue to feel that love.

Communication is key. New relationships always give us the feels, but remember: it's way more cost effective to keep an old customer around than bring a new one into the fold. Growth is great, but you don't want to be someone that does the old churn-and-burn. By fostering the relationships you already have, you increase brand loyalty — which, in turn, can lead to more word-of-mouth referrals, killing two birds with one stone. Your current customers are also your best customers, and far more receptive to upsells. They can also give you fantastic feedback, helping you better your business in the long run. That makes everyone, old or new, happy. How can you master relationship marketing? Strengthen those bonds with customer-driven content that gets folks involved with your brand. If you want brand loyalty, make sure there's a tangible reward out there for your biggest advocates. Ask for feedback and really listen: it shows you care and helps humanize your brand. It's not just the business/customer relationship that keeps people around, it's building a close-knit community around your product as essential to fight churn.
Keeping Candidates Engaged with Hireology
For more on fostering relationships, check the Hireology Candidate Engagement Playbook. There are a lot of fish in the sea, and when you're searching for the perfect employee, make sure you're doing all you can to get them hooked (and want to stay that way).

Keep your eye on the prize. We're working in an applicant economy, folks. If you're not keeping the attention of applicants, they'll find someone else that checks all their boxes. According to Hireology, it's not just what you say, it's how you say it. Phone tag is frustrating and emails get buried. Meanwhile, 82% of text messages are read within the first five minutes. In the Hireology playbook, they go into the why (and the how) of your team using text messaging to keep candidates in the loop. That includes what time you should send the text for best results and what a text that warrants a response looks like. There's also several examples of businesses with strong text games that kept candidates on track, and the actionable steps you can take to improve your own communication strategy. If the thought of managing dozens of text conversations makes you sweat, don't worry. There are plenty of apps out there that automate the process and help you keep candidates on track sans stress.
---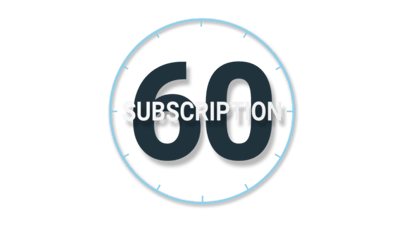 In headlines...
---
Viacom x FuboTV
Add this to your list of reasons to cut the cable cord: Viacom is teaming up with fuboTV, bringing programming from MTV, TV Land, Comedy Central, and several others to the live TV subscription. Starting now, everything in their catalog will be available as part of the base "fubo" package. In addition to watching Jersey Shore: Family Reunion in real time, the partnership brings fuboTV's VOD offerings up to 14k+ available episodes and movies every month.
What's Next for Yext
Yext takes the Big Apple with their new headquarters, a modern global HQ designed to "inspire our team each day on our quest to put perfect answers everywhere." While the building itself, designed by famed NYC architect Rafael Viñoly, is impressive on its own, it's the job creation we're really stoked for. Yext has plans to create 500 jobs in five years to populate the building. With 13,600 square feet of outdoor space, a loft-inspired layout that allows plenty of natural light, and plenty of eco-friendly features, we don't think it'll be hard to attract candidates. They have the full support of New York's VIPs, like Governor Andrew M. Cuomo, in their mission to prove Silicon Valley isn't the end-all be-all for tech companies.
Exit Stage Right, Sinemia
As one Endgame smashes box office records, another movie ticket subscription reaches the end of its rope. Sinemia officially shuts down, and if you remember the last time we mentioned them (shady business practices, internet outrage, and the like), it may just be popcorn-worthy drama.
Bad guys never win in the end. The last we heard about Sinemia, dissatisfied customers had filed a class action lawsuit against the ticket subscription service over issues like app crashes, hidden fees, and cancellations without recourse. We're never happy to see a business shut down and put people out of work. But when it's one like Sinemia that has (intentionally or not) cost customers money and goodwill, we're less sympathetic. Sinemia's public stance is that, with more theaters offering their own proprietary subscriptions, they couldn't find a path to sustainability as an independent company. Instead, they aimed to operate as a B2B service to help theaters build their own programs. While all that's a valid reason to step away from the subscription game, the public's revile for Sinemia certainly didn't help. Just search "Sinemia" on Twitter, or scroll through its Reddit community. You'll be hard pressed to find a single positive post about Sinemia, outside of the "success stories," merely made up of customers receiving their rightful refunds. Last month CEO Rifat Oguz gave an extremely combative interview to IndieWire, dismissing issues the interviewer himself experienced while trying to use the app. This shutdown shouldn't shock anyone. We just hope everyone affected gets their funds back and isn't completely soured on subscription.
Spotlight of the Day
---
Today we're shining the spotlight on a product launch that gets our creative juices flowing. Independent filmmakers rejoice: Vimeo is launching a feature that allows content creators to make channels built for Smart TVs. The platform is dubbed Showcase, a new way for users to highlight their portfolio online. The three main tools Showcase offers are a customizable portfolio/video site, the ability to embed video playlists on existing websites, and TV apps for Pro users, bringing their content straight to a Roku or Amazon Fire-enabled TV. Vimeo is putting power back in the hands of creators, and we're excited to see them pull out all the stops.