Welcome friends, to International Women's Day a focal point in the movement for total equality takeover. So rejoice in female fierceness with me, plus the subscription news and recurring revenue resources you can't miss today.
Get daily subscription insights direct to your inbox
Feel free to skip this to get to the video -->

The Rundown
In resources...
---
Pluralsight for Insight We have some stellar ladies behind all things ProfitWell, and we're over that old-school workplace gender bias. So we're digging Pluralsight's piece on more inclusive workplaces. The post addresses issues that arise in the workplace, why they're an issue, and provides actionables on solving them. Erasing gender bias is about more than being politically correct; it's a diverse team bringing fresh perspectives to stale problems. And the happier the team, the more seamless the operation.
"You don't have to be an exec to make change happen and start reaping the rewards of a more inclusive workplace."
Tearing Down WSJ vs. FT The journalism junkie in me is pumped over our newest episode of Pricing Page Teardown, released this morning, where Patrick and Peter pit two financial publications against one another — The Wall Street Journal and the Financial Times — to see whose pricing page is the least fake news.
---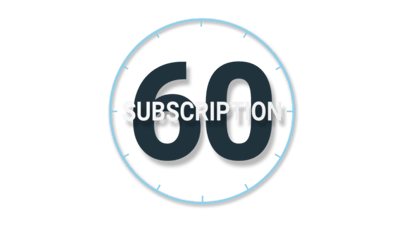 In headlines...
---
Pipedrive Version 2.0 The back-and-forth that comes with scheduling a meeting isn't just a hassle, it's an unnecessary source of friction that could cost you business. Automation nails it in this department, something Pipedrive continues to perfect with its latest product launch: Pipedrive Scheduling. With it, clients can view your availability and schedule a meeting, all in real time. Phone tag and accidental bookings? A thing of the past.
MoEngage(ment), Mo Money We're dialed in to MoEngage, the one-stop shop for campaign managers. The Mo team is constantly improving the program, and with their most recent addition, MoEngage Analytics, they provide users with the insights needed to take action. The real benefit with this is all within the app. For example, users can pull a report from a conversion funnel, target the individuals who are dropping off, and initiate a campaign — all with a few clicks.
"We want to help marketers world-over to stop going around in circles and focus on what they do best. That's why we've built Analytics right into the MoEngage platform."
Hiten Knows Best If you're a Subscription60 devotee, we've got a feeling you'll be all over Product News. It's the latest venture from SaaS master Hiten Shah, and gathers the best from the product world all in one place. In Shah's words, "We're in need of better ways to find content worth reading." And that's a message we can get behind.
Product of the Day
---
Attentive is a proactive sales assistant, seamlessly integrated with Slack, that allows you to update your HubSpot CRM without even opening it. Using Slack's latest developments, Attentive launches their version 2.0, with which your team can make deals on the fly, dive deep into your pipeline, and edit information directly within a single Slack window — keeping your HubSpot efforts, and your team, all on one page.
To spread the good word of Sub60, send your friends to Subscription60.com.