Good day, sweet subscribers. It's Abby here, honoring milk's favorite cookie on National Oreo Day. Whether you're a classic lover, a Double Stuf fiend, a milk dunker, or a traditionalist, I'm here for it all. But first, the subscription news and recurring revenue resources you can't miss today.
Get daily subscription insights direct to your inbox
Feel free to skip this to get to the video -->
Sweet stuff at Subscription60.com

The Rundown

In resources...
---
Hot Button Blockchain On today's freshly released episode of the ProfitWell Report, Neel reveals the power of the word "blockchain" - in that simply adding it to your marketing material can boost willingness to pay.
"We found that if you include blockchain in your copy, it will boost willingness to pay by essentially 20-25%."
A Class for the Creators Splice Sounds just announced the Splice Creator Class, an initiative to offer creators the resources they need for a flourishing career. The idea is to connect creators with sound designers, industry vets, and financial assistance to foster a career in music as a little less daunting. Splice is test driving this program with a handful of local creators, but aims to open it up soon.
"If a creative person is able to take small steps to support their passion through something they made, this can be the key that provides validation and the belief that they're on the right track."
---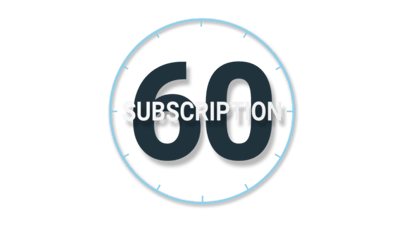 In headlines...
---
Bullhorn Ditches the Paper If your business is looking to ditch paper processes, you need to check out Bullhorn. To guide you, they're hosting a webinar today at 2 pm EST that'll get you up to speed. There are obvious benefits to going digital, like being good for the environment, but the webinar will also cover the ways a paperless onboarding process is beneficial for business.
Uber Ups the Ante Uber makes moves to bolster brand loyalty by making Uber Rewards available to everyone - a program that works a lot like frequent flyer (driver?) miles. By using Uber or UberEats, users can rack up points and achieve Blue, Gold, Platinum, or Diamond status. Each tier adds new perks, like priority pickup at the airport or complimentary upgrades on rides. Lyft was supposed to launch its own loyalty program back in December, so Uber's announcement directly following Lyft's IPO has our ears perked.
PandaDoc Simplifies Document management software PandaDoc adds a Transfer Data tool, shaving down the time you'll need to spend filling in forms for people you frequently send docs to. PandaDoc has a quick guide on their blog for how to leverage the tool, and we are all about time savers that allow us to spend more doing what matters.
"... you can smoothly transition the deal from one stage to the next and provide accurate documents promptly. In a highly competitive market, automated processes become a true competitive advantage by helping build a professional reputation and enjoyable business experience."
Product of the Day
---
If you're a GitHub user, you need to check out ZenHub Reporting Suite - featured on Product Hunt yesterday - to get the data driven reports you've always wanted from GitHub. Developers, project managers, and product owners use ZenHub to manage project scope, increase speed of delivery, improve predictability of releases, and locate persistent bottlenecks. So check it out and stay tranquil within your tasks.
To spread the good word of Sub60, send your friends to Subscription60.com.