Welcome world, to Fat Tuesday. It's Abby here, ready to get down with some jambalaya, crawfish étouffée, and beignets. Before we let les bon temps rouler, let's see what else is popping in the recurring revenue world.
Get daily subscription insights direct to your inbox
Feel free to skip this to get to the video -->
It's a Mardi party at Subscription60.com

Ready for the rundown?

In resources...

---
Strictly Business with Variety It's not news that media is where the money's at, but what if the economy takes a turn, and there's none to be given? The latest episode of Variety's Strictly Business podcast addresses that less than stellar scenario. Featuring S&P Global Ratings senior director Naveen Sarma, they take a close look at the moves big media companies are making, and question whether they'll be a hit or a flop in a receding economy.

"What Disney is doing is very brave. And they're going to stumble and fall. And having the vision to say, 'We'll stumble and fall but we'll go back and experiment again, and we're willing to take the hit for 3-4-5-whatever number of years,' is very courageous on their part."
HubSpot Brand Manifesto The best brands don't just sell a product, they tell a story; and an excellent brand manifesto does just that. HubSpot has a guide to writing your own, complete with the questions you need to be asking, and examples from the brands that move us to date. As a plus, they offer a free downloadable template to help get those creative juices flowing.
"Resonating with your audience will also appeal to the part of the brain that's responsible for action. In other words, if you can evoke emotion, you can drive behavior."
Nonprofits & the Recurring Rev Model Increasingly nonprofits are switching gears, forgoing the annual pledge drive for a recurring revenue model in its place. Asking for help once a year is hard enough, but studies show that monthly donations have twice the retention rate year-over-year than one-time pledges. If you need a place to start, Salesforce has advice on how your nonprofit can make the change.
---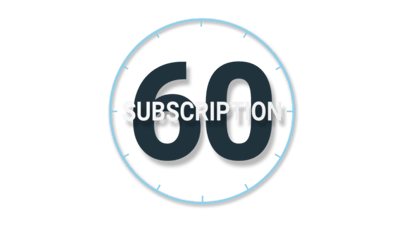 In headlines...
---
Lyft in the Public Eye In the race for ridesharing to go public, Lyft pulls ahead of the pack, formally filing for their IPO March 1st. There have been rumblings over which company, Uber or Lyft, would make it to market first, with both companies laying the groundwork for filing back in December 2018. There's been some hot competition between the two for quite some time, including a price war, so it shouldn't be long before we see Uber's counter to Lyft's latest milestone.
U of Cal Dumps Subscription The University of California school system terminates a $10 million dollar contract with Elsevier, the world's leading publisher of academic research. UC's motivation for this move is a matter of principle: knowledge should be freely accessible, not hidden behind a paywall. As it stands, academic publishing is a crazy profitable business, assessing fees both from researchers and institutions. This subscription termination gets us wondering if other universities will follow suit, and how Elsevier can pivot to amp up appeal.
"'I fully support our faculty, staff, and students in breaking down paywalls that hinder the sharing of groundbreaking research,' said UC president Janet Napolitano. 'This issue does not just impact UC, but also countless scholars, researchers, and scientists across the globe — and we stand with them in their push for full, unfettered access.'"
Product of the Day
---
Storyboard That, a full cycle product dev tool, launches a free infographic maker, allowing users to create infographics from scratch or using pre-made (yet flexible) templates. Subscriptions include access to an extensive image library, so you're not spending hours searching for that stock photo that never really feels right. And it's easy to convert your storyboard into a PowerPoint presentation. You can test out the tool on their website, no sign up required, to dive from spitballing to storyboarding.
To spread the good word of Sub60, send your friends to Subscription60.com.