The Rundown
In resources...
---
SaaS Madness In the spirit of March Madness, OpenView's PLG Madness competition combines their favorite time of year with a highly admired topic: product-led growth. The article showdown, in which Pluralsight and Appcues face off in the championship round, features the best in PLG articles. Are you gung-ho that PMs should carry a quota like the rest of your sales team, or are you more infatuated by the ins and outs of freemium? It's up to you to vote for the most baller resource — or, play the game right and read both for double the product-first insights.
Pluralsight on Security Speaking of, the Pluralsight team hosts a webinar tomorrow on DevSecOps, the Holy Grail of sustainable security that the industry's adopting (and why you should too). The old waterfall approach to web security is outdated, and Richard Harpur will be your guide to the new standard. With the chronic shortage in cybersecurity skills being compounded by the demand for better compliance, the traditional approach to security isn't scalable, sustainable, or rapid enough anymore. This webinar reveals the pitfalls of traditional security systems and how DevSecOps can mend those gaps, as well as how to integrate sustainable security into your business so you can innovate and compete while maintaining systems you feel secure about.
---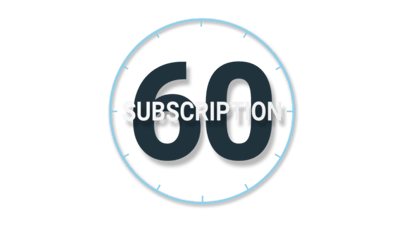 In headlines...
---
GitLab Launches 11.9 The latest version of GitLab, 11.9, launches into security, with a secrets detection technology you can leverage to be sure your special SaaS recipe isn't compromised (and if it has been, act accordingly).
What else is up? Secret detection will serve as part of GitLab's SAST functionality, with each commit scanned by a CI/CD job to ensure no secrets are contained. If the scan does detect secrets, the developer will in turn receive an alert in the merge request, from which they can then invalidate the leaked credentials and generate fresh sets. The update also includes an increased control in merge request rules, mitigating some of the risks of combining code. And, for those not part of the GitLab Ultimate tier: ChatOps is now free, open source, and ready for community contributions.
Lola Raises the Travel Bar (+$37M) Users of travel management site Lola.com can expect to be bumped up a class, thanks to a $37 million dollar investment by General Catalyst and Accel.
Lola means more than just legroom, huh? The funding will be used to double Lola's workforce, amp up their tech to make booking and reporting business travel even simpler and cleaner, and continue to disrupt the $1.6 trillion dollar global travel market. Lola's mission is to completely transform the corporate travel landscape, at the core dedicated to building the most seamless corporate travel management platform in the space. The continued support of their investors has underscored the market potential and has led the crew to expand their partner ecosystem and double their headcount across engineering, sales, and marketing.
A Subscription a Day The stars were out in Cupertino for Apple's show time event, with royalty like Oprah Winfrey and Steven Spielberg touting the company's newest subscription services.
What's on the docket? This includes Apple's answer to VOD, AppleTV+, and a cross-platform gaming subscription in Apple Arcade that cuts through the load of shovelware on the App Store in favor of a gamer-centric service. It's clear Apple's looking to influence everything you interface with — from entertainment binges to shopping sprees — with services remaining their focus over tech, and we're pumped over the sentiment.
"We've also been creating a growing collection of world-class services, and that's what today is all about."
Product of the Day
---
With extra time, we're all about the product launches that get you out of administrative limbo and back to business. Today's featured CRM, People.ai, is instrumental in doing exactly that, as the industry's "first and only revenue intelligence system powered by AI." You pay for a CRM to see a boost in that all-important return on investment, right? But how can you effectively do that when a fifth of your work week is eaten up by manual data entry? People.ai automates data capture and input, and leaves you with actionable intelligence for everyone on your team. We know AI and automation are constantly advancing business for the better, so we're optimistic to see this new type of tech in action.