Good morning subscription fans, Abby here on International Waffle Day. Let us join the waffle queens of the world — the Leslie Knopes, the Elevens, and the Donkeys — in rejoicing in this crisp batter cake. But first, let's jump into the recurring revenue news that keeps us rolling.
The Rundown
In resources...
---
ProfitWell Takes NYC We hear April showers bring pricing strategy powers (or something like that). So our ProfitWell crew is headed to the Big Apple to kick off April with a pricing and monetization workshop – and a speaker series to bring it on home, featuring a killer guest speaker (name drop to come), plus beverages and conversation on us. Mark it down: April 2nd, 7th Ave, NYC. Spaces are limited, so be sure to snatch up your ticket ASAP.
Webinar Redux You know we're all about that webinar life — and we know there's a whole lot of effort in prepping them, running them seamlessly, then keeping that content alive post-production — so Zoom's offering us eight ways to re-purpose your precious webinar offerings. Making your webinar content available to all not only allows you to double dip in a kosher way, it expands your audience past people who work a 9 to 5 and can tune in live. It also circumvents pesky time changes so your content can go global. Just one of the perks of content for all.
"Prospects enjoy real-world examples and actionable advice, both of which are prominently featured webinar content. Repurposing this material is a great way to provide valuable information without having to create new content from scratch."
---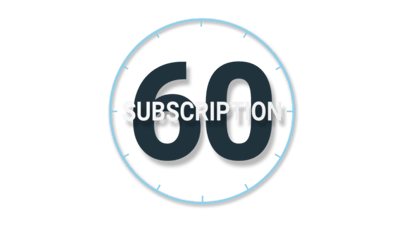 In headlines...
---
Abstract to Concrete With design finding its way into every aspect of development, we're all for helping the right and left sides of the brain join in one force. That's Abstract's goal in offering secure version control and design workflow management for modern design teams — who just scored $30M in funding. A structured workflow means no more passing around the same file and hoping the right changes were made. Abstract automatically updates work files, allows project managers to assign tasks, and enables designers and engineers to interface easily. Software engineers have always had aids like GitHub to keep them on task. Now, with Abstract, designers can work just as efficiently.
Sweetening the Pot We also see sweet news from the HoneyBook crew. The small-biz CRM raises $28M in Series C, due in large part to Citi Ventures, offering new financial products to freelancers working on their own terms. HoneyBook was made with creatives in mind, scaling down the litany of features most CRMs offer to better fit small business. And when you're running a small business, you've got to make that dollar stretch, so we're happy to hear HoneyBook is improving on the daily.
"We are in the midst of a period of extensive changes in societal structures and economic models. The fintech ecosystem is producing more and more breakthrough innovations that serve the needs of modern consumers, and we believe, as a pioneer in its space, HoneyBook can become a market leader in the U.S."
LogRocket Launch And in wrapping this funding rundown, LogRocket launches with $11M in Series A, in their aim of reporting website errors at light speed. Things move fast nowadays, and when something goes wrong, you need to move faster. LogRocket records HTML and CSS code in a video format so your webmaster can pinpoint the problem and make the fix ASAP.
Product of the Day
---
In extra time, we have the latest and greatest in product launches that keep your business booming. We were blown away by Nvidia's new AI-powered image creator, deemed GauGAN, just unveiled at their technology conference. If you're like me, you may have an eye for design, but your actual art skills may have never graduated past MS Paint levels in middle school. I mean that literally, can take MS Paint drawings and reimagine them into photorealistic backdrops. In the demo, the user simply selects the object they're attempting to create (a cloud, a tree, a body of water), and sketches it out using a simple paintbrush tool. The software then fills in the blanks and produces a high quality image based on user input (no image stamps here). We're not saying AI can magically make everyone an artist, but it's sure making hyper-specialized creations a hell of a lot easier.
To spread the good word of Sub60, send your friends to Subscription60.com.