Hey all, it's National Crunchy Taco Day, and although I have severe misophonia and a deep loathing for the sound of crunching, I will take one for the team in considering this a crispy Thursday. Abby here, with the recurring revenue resources and subscription news spotlight you need.
The Rundown
In resources...
---
Browser Power Not every marketing aid requires you to shell out the big bucks. There are plenty of free resources up for grabs, and if you're a Chrome user (like 70% of the rest of us), you'll find endless extensions to make your daily tasks more seamless — from scheduling social media posts to checking source code. But since deeming the right extensions may feel like work that isn't worth your time upfront, we're grateful because the folks at Wistia did it for us, spotlighting twenty time-saving Chrome extensions for marketers, so you can customize your browser to start working for you.
"When you take more control over Chrome's functionality, you create a more curated, personal workspace."
---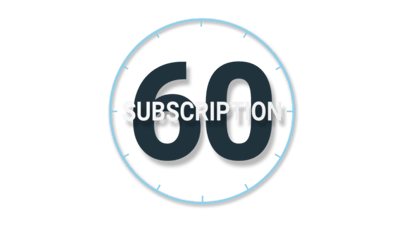 In headlines...
---
A New Chapter for Clearbit The team at Clearbit looks to a new chapter after receiving a $15 million investment from their friends at Zetta Ventures, promising to pour funds into product research and other customer focused endeavors.
"We've seen how the very best companies in the world run their go-to-market engines, and specifically how they use data as a massive competitive advantage. There's an opportunity to capitalize on this unique perspective and build the next generation of data-first marketing tooling."
Salesforce IQ Boost Salesforce is smarter than ever, announcing an expanded scope for their Einstein AI, and promising features like reply recommendations and automated case routine — so you can get back to what you do best: building customer relationships and snagging the sale.
"As customer service rapidly evolves from a reactive back-office function to one that impacts every stage of the customer's journey, service agents are continually asked to do more... Salesforce is reimagining the agent experience to meet the needs of today's connected customer."
Fox & Mouse Game If you give a mouse a cookie, it'll buy up every major media corporation, apparently. Disney closes a $71.3 billion dollar deal with 21st Century Fox, making them a majority stakeholder in Hulu leading up to the Disney+ launch, and shaping them as a global content powerhouse. The business implications of this deal are undoubtedly huge, but if you're more interested in finding out which of your favorite properties is liable to be Disneyfied, check out this list from Polygon.
MoviePass Rewinds It sure feels like we were just digging into the MoviePass saga (because we were) and we're back at it again. CEO Ted Farnsworth announces the ticket subscription service will go back to its roots with MoviePass Uncapped, a restriction-free tier available at the old school price of $9.95/month for a limited time. MoviePass' TOS does state they have the right to "limit the selection of movies and/or the times of available movies should your individual use adversely impact MoviePass's system-wide capacity," so maybe take a beat before pulling out the checkbook.
Hello, Trello Project management tool Trello announces its biggest update yet, promising 13 new features in their aim for enterprise; so if you aren't familiar with this Atlassian project management tool, it seems like introductions are in order.
Product of the Day
---
In extra time, we're bringing you the products and launches that'll help you steer your (entrepreneur)ship to success. Today we highlight Teamdeck, the software that combines work calendars with timesheets, so you can master resource management like the pro you are. With Teamdeck, you can easily balance your team's workload and keep an eye on payroll, all from one screen. You can also manage team availability and time off, so no more looking through sticky notes or texts to figure out when Karen from HR is going on that cruise. And for the dataphiles, you can export various reports to neat little spreadsheets. There's a 14-day free trial, so check it out if you'd rather manage teams than time cards.
To spread the good word of Sub60, send your friends to Subscription60.com.