The Rundown

---
Art of the Customer We're big Leela Srinivasan fans and on the Inside Intercom podcast, the SurveyMonkey marketing mogul drops the knowledge on the art of being truly customer-centric. It's not enough to say you put customers first, you need to actively seek their feedback and turn that into real change. On the pod, Leela gives the do's (have a customer advisory committee, frame feedback as a narrative) and don'ts (let the vocal minority control the conversation) of building a customer-centric culture.
"We're steering away from business to business and into business to human because this is a human right. It's really about the folks on the other end whose lives you're impacting."
Sitting Pretty with Polarr Attention to detail, photogs: Polarr, AI for photogenic editing, picks up $11.5 million in Series A funding, with its ability to analyze the way professional photographers enhance and crop images and videos. It's also been applied to content curation, with individuals using the technology to analyze and curate collections of photos. Currently, phones do not have the processing power to execute Founder Borui Wang's full vision (AI that changes preferences based on user input), but he sees that being a possibility within the next two years.
---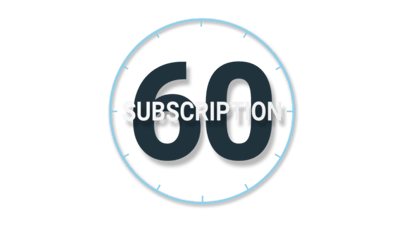 ---
Real News, Virtual Reality Matterport raises $48 mill, as the team expands further into the scope of capturing, creating, searching, and utilizing 3D imagery of interior and enclosed spaces in immersive real estate, design, insurance, and other B2C and B2B applications. The growth of augmented and virtual reality platforms is establishing a new age of digital media and imaging technologies, and Matterport is just one startup positioning themselves at the nucleus.
PandaDoc x Pipedrive Pipedrive's PandaDoc integration gets an upgrade, from a Chrome extension to a tried and true native. PandaDoc is already wildly popular with Pipedrive users, with over 400k documents shared last year, but the update allows users to do even more, like seamlessly merge Pipedrive forms into a PandaDoc format, or follow document status without ever leaving the app.
"The new integration comes with a long list of standard tokens (much longer than in the previous version), attached documents, in-deal status tracking, pricing table support for products and variations, and works from any browser without any extensions necessary."
Product of the Day
---
In extra time, we're hunting for the launches to make your business more seamless. Burger King announces a stealth move amid the fast food breakfast war, with a coffee subscription at just $5/month, which will snag you one small brewed coffee per day — just enough motivation for the bulk of us to start frequenting our local BK Lounge.
To spread the good word of Sub60, send your friends to Subscription60.com.