Good morning good people. Abby here with a friendly reminder that it is National Good Samaritan Day, which doesn't necessarily force you to clean up highway trash or take the jacket off your back (although more power to ya if you do) but rather simply put, start by treating people with kindness.

I'd like to begin this day of giving by gifting you the subscription news and recurring revenue resources you need to maintain that hustle.
Get daily subscription insights direct to your inbox
Feel free to skip this to get to the video -->

The Rundown
In resources...
---
Captain Activation McClure's Pirate Metrics - acquisition, activation, retention, referral, and revenue - run rampant in the back of any SaaS gurus mind, so Appcues reveals why they believe (the often underrated) activation is most important for growth. And their Pirate Metrics Calculator helps you pinpoint which needs extra attention, so your acquisition can more steadily result in revenue.
A Fly(wheel) Design Flywheel, WordPress hosting for designers and agencies, offers a free email course on web design to get your site trendy and trending. And if you've seen getflywheel.com, you know they sure practice what they preach.
"From glitchy graphic effects to CSS grid card layouts, we're diving into the trends of 2019 to share why they work and how you can implement them on your own site."
---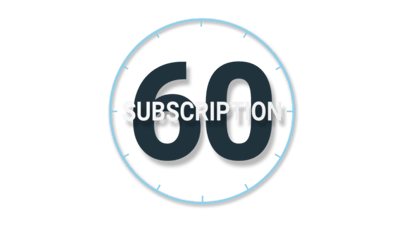 In headlines...
---
StellarService StellaService, a business all about making customer service programs run better (for the people) raises $11 million in fresh funding led by Harbert Growth Partners. Zendesk also made strategic investments in the service, which offers an API-powered platform from which customer service reps can receive customer feedback through a digestible, social media-like user interface.
Vintra to the Rescue Security camera ownership is on the global rise, yet as much as 95 percent of surveillance footage reportedly goes unreviewed. Vintra aims to change that with an AI toolset capable of analyzing frames from any source, announcing it's raised $4.8 million in funding to do so.
"Global Market Insights predicts that the IP camera market will cross $20 billion in revenue by 2024, driven by a 20 percent uptick in unit shipments."
Product of the Day
---
In extra time, we take a look at Notion's big update, the note-taking app that does more. Notion claims to match the utility, speed, and ease of use of Evernote, and as of late, has made it easier to migrate from Evernote than before, by introducing one-click importing to bring your Evernote notes into Notion. It's also added a web clipper and share sheet extension for iOS and Android to aid in more seamlessly bringing content from the web into your notes, as Evernote has done for more than a decade.
To spread the good word of Sub60, send your friends to Subscription60.com.