Welcome to a new week, subscribers. It's Monday, March 11th, I'm Abby Sullivan, and it's National Eat Your Noodles Day as well as Napping Day — and since I can't for the life of me decide which I like more, we're indulging in both. Live it up today, first with all things subscription, followed by grains and a siesta.
Get daily subscription insights direct to your inbox
Feel free to skip this to get to the video -->
The Rundown
In resources...
---
Video > Everything Hacker Noon did the heavy lifting for us by collecting info from one million customers (yes, really) on their viewing habits. From that data dump they've figured out how video is trending so you can stay ahead of the curve. Read on to find out how you can adjust your content strategy to up customer engagement.
"A solid video can enable a brand to cut through the noise and gain the attention, engagement, and interest of their customer base."
What's Next for Yext The spring release of the Yext Knowledge Engine is on the horizon, and we are ever so grateful. Yext helps your business control its perception, because in the age of voice assistants and app suggestions, a sleek website just doesn't cut it. If you want to know what's coming in the update (and how to get early access), Yext hosts a webinar tomorrow to break it down.
---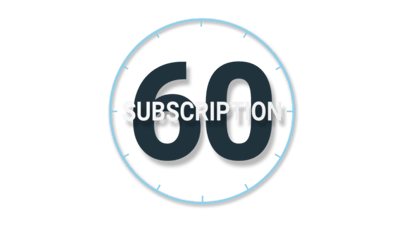 In headlines...
---
Disney's Streaming Push It looks like the Disney Vault is closing its doors forever in favor of all-access streaming via Disney+. While the company has historically used the vault to create artificial shortages of its movies, now it's going to use its own streaming service to achieve the same goal – hopefully swaying subscribers from other streaming services to get on board with their new subscription offering.
"Disney's multi-generational brand recognition is a key proponent in its business strategy. The company's library of films, both live-action and animated, is almost unmatchable by rival streaming services. While Netflix and Hulu are creating original content, they're too new to have titles with the weight of Disney history. "
MoviePass Pivots Looks like MoviePass is getting a sequel (or a trilogy or a damn saga at this point) after struggling for years to find a sustainable subscription model. This time around, the monthly fee will be between $10 and $25 (depending on plan and location) and will give users up to three tickets a month. In an interesting turn, MoviePass will attempt to produce their own content and already has a few titles in the pipeline. If this new strategy isn't the magic combo that sets MoviePass straight, we're going to go out on a limb here and say it'll be time to bow out.
Product of the Day
---
Today in extra time we're talking a Litmus launch: Brand Indicators for Message Identification (BIMI). Not to be confused by the Bahamian paradise of Bimini, this is a new way to verify information for your brand. If you're involved in email marketing (and if you're not, that would probably be a good move), you know anything that gives you an edge in someone's inbox is worth a shot. What makes the launch of BIMI stand out is that it allows you to include your logo in the subject line. That means there's an instant association with your brand, which ups the chances of that oh-so-elusive open.
To spread the good word of Sub60, send your friends to Subscription60.com.