What's up subscribers?
Ben's here with your Tuesday edition of Subscription60, bringing you the recurring revenue news you need to know in (hopefully) under a minute. Let's dive right in.
Episodes straight to your inbox: Subscription60.com.

Ready for the rundown?

In resources...

---
A Lesson in Proactivity Don't wait until users unsubscribe to start asking them back. We found an article on Intercom that points out the warning signs of customer churn, and how to stop it before the madness begins.
"Prevention is better than cure – it's an age old adage that can be applied to the health of your customer churn and retention rates."

Funnel Like a Pro When your product is part of a saturated market, it's crucial to find your niche and capitalize. Men's grooming company Manscaped did just that and found success, even with competitors with insane advertising budgets and brand recognition. If you want a marketing funnel that lets you compete with the big boys, ClickFunnels has you covered, step by step.
Launch Like a Boss Paddle has the guides to make your software launch a success right off the bat. Nailing it on the first shot is what we're all about, so be sure your billing model, pricing strategy, and audience engagement does the job right.
---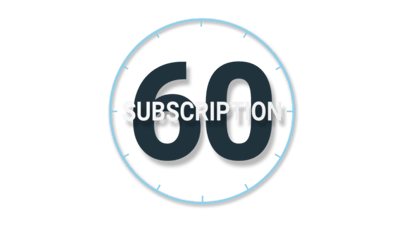 In headlines...
---
MoviePass Strikes Again MoviePass is looking to market its technology to exhibitors with a "red label" solution, enabling theater owners a means of offering a proprietary subscription ticket service to consumers. AMC Theatres and Cinemark are current competitors in the space, with their own monthly ticket subscription plans.
"Our new business strategy is stabilize, optimize and grow."
Apple Expands Apple's in the spotlight twice over, and will reportedly start offering both a magazine subscription by Apple News, and a "Netflix for games" - a subscription bundle for gamers.
Launch of the Day
---
And in extra time, we're looking for the launches and products to make your business better. Today, we're all about the FOMO report, a quarterly newsletter that gives you the scoop on early stage companies. Stay on trend while monitoring your competition in the space.
Reap Those Referral Rewards
---
Calling all subscription junkies: For those of you digging Subscription60 and eager to spread the good word (plus reap the bennies from referrals) we'll soon have a referral program on lock, offering our loyalest watchers some exclusive goods. Stay tuned for more on this, as we dive into 2019 full throttle.

To spread the good word of Sub60, send your friends to Subscription60.com.