Hello all and welcome back.
It's Abby here with your January 24th edition of Subscription60, serving you all the recurring revenue resources and news you need to kick off your day, in one minute or less. Today is National Compliment Day, and I'd like to personally compliment you on your decision to spend the morning with yours truly. Seriously, really great job here. And now that you're all pumped up about yourself, let's get into it.
What's that? The people want more? Send them straight to Subscription60.com.
Ready for the rundown?

In resources...

---
Stop Feeling Sorry for Yourself SaaStr Founder Jason Lemkin shares the greatest investor advice he ever received: "Stop feeling sorry for yourself." Sure, it might sound harsh, but it apparently served as a huge wakeup call for Lemkin. What could it do for you?

Feedback > Everything In welcoming twenty nineteen, we've seen a whole gaggle of listicles revisiting the idea of feedback in business - but we've found they're centered around how to provide it to your employees, and not the other way around. So we want to redirect and re highlight the cruciality of feedback - tackling why it matters, why we're terrible at giving and receiving it, and ultimately, how the hell to do it right.

"...if utilized correctly, it can be one of the most critical factors of building a company."

Nurture Better Lead nurturing, we know, is key in getting those customers beyond that free phase. And since 40% to 60% of people who sign up for the free trial of your SaaS model never convert, something's gotta give. And to the rescue, we found a guide from Intercom that provides strategy for your own lead nurturing campaign and the messages you should be sending this year.
---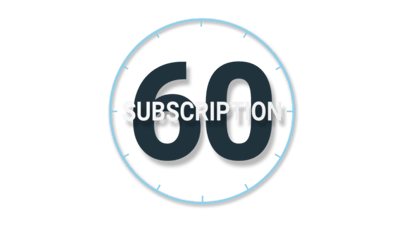 In headlines...
---
PayPal Modifies PayPal is making a change to its subscription feature that allows sellers to offer recurring payments, subscriptions, automatic billing, and installment plans to their customers. They announced that starting February 1st, 2019, it will be making a change to the PayPal Payments Standard Subscriptions feature(s) in "always looking to evolve [their] customer experiences so that we're providing the best products and solutions."
[clarification to video script: PayPal's modification is strictly an alteration to their subscription feature, not an additional offering.]

Netflix Ads? A Big No Thanks A new study based out of the United Kingdom claims streaming giant Netflix could lose up to 57% of its subscribers if commercials became part of their UX. And another study released last week says Netflix stands to lose up to 8% of their user base with their $1 price hike. With over 140 million subscribers worldwide though, it feels like Netflix can do no wrong. Binge watching is just... a part of us now. Time will tell how these current changes (and potential) affect the market.
Product of the Day
---
And in extra time, we're looking for the launches and products to make your business better. Today, we are fired up about Hotjar, a visual tool that helps companies better understand user behavior. With features like heatmaps and cursor tracking, you can see exactly what draws your users in, and alternatively what turns them off. Hotjar also provides analytics on where in the conversion funnel, or in form completion, leads are dropping off so you can pinpoint where your site needs the most improvement, all in a nicely compiled, hyper visual format.


Reap Those Referral Rewards
---
Calling all subscription junkies: For those of you digging Subscription60 and eager to spread the good word (plus reap the bennies from referrals) we'll soon have a referral program on lock, offering our loyalest watchers some exclusive goods. Stay tuned for more on this, as we dive into 2019 full throttle.
To spread the good word of Sub60, send your friends to Subscription60.com.