Hello hello subscribers, happy Wednesday. Abby here with your January 23rd subscription fix. It is National Handwriting Day, and since I'm a huge handwritten note advocate myself, I challenge you to dust off those skills. No one to write to? Send 'em over to the ProfitWell crew and I'll make a promise to personally respond to every last one.
Want a slice? Place your order at Subscription60.com.
Ready for the rundown?

In resources...

---
Sign up in Style Let's take a look at SaaS signup styles. Userpilot has a solid piece that gets in to friction vs. frictionless signup models, two very different approaches. Check it out and see which'll work most seamlessly for your operation.

Freemium, Challenged We know very well the freemium model is ever-growing – and can be a high-risk, high-reward endeavor if mishandled (with on average a 3% to 5% conversion rate to paid plans). Chargebee claims that the way to win the freemium model is by challenging the model itself, questioning the predefined assumptions as to what it's expected to be.

"... the only way to tackle it is by questioning the predefined assumptions that are attached to what a classical freemium business model should be."

Recurring Revenue Beauty One of our favorite no-nonsense business podcasts is Unemployable, hosted by Brian Clark. This episode on the beauty of recurring revenue features Medium's decision to offer a monthly $5 fee for an enhanced user experience, but Brian and his guest cover everything from the effect of net neutrality on web based businesses to the perfect time of day for a nap.
---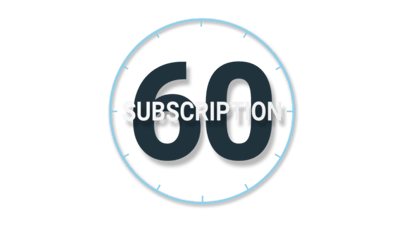 In headlines...
---
Fitness Friendship ClassPass has acquired its competitor GuavaPass as part of the five year old startup's rapid expansion. GuavaPass is popular in Asian markets, a space where ClassPass is aiming to establish themselves as the premier fitness class booking site. This is not ClassPass' first acquisition (think FitMob), but CEO Fritz Lanman insists it's not a core tenant of their expansion strategy, referring to GuavaPass as "missionaries for this space."

"... this is less about competition and more about opportunity."

A Consumer Micro365? Microsoft CEO Satya Nadella hinted at a version of Microsoft 365 to be aimed at consumers. Microsoft 365, a bundle that includes both Windows 10 and the Office suite, was introduced in 2017 - although was previously only available for businesses and schools. "I think about Microsoft 365 as a two-sided market," says Nadella. "What we are doing with Office 365 or what we will soon be talking about as Microsoft 365 consumer subscriptions, those would be again completely consumer businesses."
Launch of the Day
---
Secova launches iPlan - SaaS support for streamlining administering benefits for small to mid sized companies. iPlan is undergoing final internal and external Beta testing, but will officially become available for employers, consultants, and brokers this February.


Reap Those Referral Rewards
---
Calling all subscription junkies: For those of you digging Subscription60 and eager to spread the good word (plus reap the bennies from referrals) we'll soon have a referral program on lock, offering our loyalest watchers some exclusive goods. Stay tuned for more on this, as we dive into 2019 full throttle.

To spread the good word of Sub60, send your friends to Subscription60.com.

Send those notes my way.
Abagail Sullivan
109 Kingston Street, fourth floor
Boston, Mass. 02111