Subscription friends,
it's Tuesday, January 22nd – National Blonde Brownie Day. And in addition to treating yourself to a slice of a blondie, we hope you'll indulge in another episode of Subscription60 with us. I'm Abby Sullivan, here with the recurring revenue resources and subscription headlines you need to know now.
Spread the word with Subscription60.com.
Ready for the rundown?

In resources...

---
Content Is King Instapage offers us a roundup of content examples for every stage of the buyer journey, from interest to loyalty. Because there are too many prospects you'll never actually meet or speak to, your content often does the talking. And if you were at all skeptical about the value of content, we can personally point you to the data that says it's worth it.
"Today, throughout the buyer's journey, consumers are in the driver's seat. They decide when, where, and how they'll interact with your brand."
Moz Gets Strategic Moz also graces the content sphere, with five seriously real examples of advanced content promo strategies. In the piece, Brad Smith gets down and dirty on how names like Kissmetrics, Sourcify, and Sales Hacker have used advanced content promo tips like newsjacking and paid social to rise above the competition. The trick isn't to follow some faux influencer who talks the loudest, but rather those who are doing it day-in, day-out – a sentiment with which we are completely on board.

Zuora Webinar 1/23 Zuora hosts a webinar tomorrow, January 23rd, involving flexible subscription benchmarks and trends, featuring Carl Gold, a chief data scientist who's studied more than 900 companies and 9 million subscriptions in understanding the most powerful growth levers. Zuora says you'll hear insights from the expert on topics like leveraging the right change mix to maximizing CLV and how much is too much usage-based pricing. Sign on up here.
---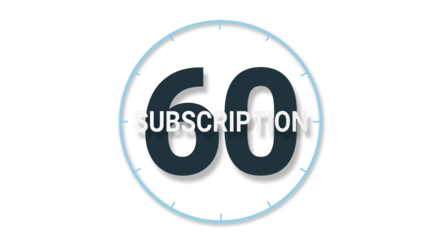 In headlines...
---
Off Roading with Subscription Jeep initiates two experiments in entering the car subscription space, starting small (initially Boston-only, in avoiding full scale launch investments). The first entails joining its cohorts with a peer to peer car sharing pilot in partnership with Turo, under which Jeep owners can rent out their SUVs. Jeep's also partnering with Avis on a three-month subscription service that'll allow owners to trade their Jeeps for other vehicles from FCA brands (think Dodge and Ram). Automakers and dealers have been dabbling with flex ownership models with mixed success, so we're interested to see how this'll play out for Jeep.

SkyHi for $199 And the subscription model spills over to additional travel outlets, as SkyHi subscription flights lets you claim seats on North American and European flights with a $199 monthly membership. With it, you can take up to five one way flights per month, with tiers at $35, $75, and $120, all of which are mile dependent. SkyHi Founder Rama Poola aims to hit "the sweet spot between airlines' need to offload excess inventory and an ever-more-nomatic population accustomed to every consumer product on demand."
"... membership distribution is roughly 70% young professionals wanting a weekend away, 20% small business owners and a remaining 10% increasingly occupied by young retirees."
Launch of the Day
---
And in extra time, we're looking for the launches and products to make your business better. Today, we've got our eye on an A to Z guide to customer retention - Retention Playbook - an initiative by Link Texting, who's witnessed the over emphasis on acquisition boosting tactics, often at the expense of retention. We can say we've seen the same, and we too want you to fuel your operation with retention as the crucial growth lever it is.
Reap Those Referral Rewards
---
Calling all subscription junkies: For those of you digging Subscription60 and eager to spread the good word (plus reap the bennies from referrals) we'll soon have a referral program on lock, offering our loyalest watchers some exclusive goods. Stay tuned for more on this, as we dive into 2019 full throttle.
To spread the good word of Sub60, send your friends to Subscription60.com.