Hello again subscription world. We hope you are enjoying this MLK Jr. Day in rest, rejuvenation, and appreciation, but for those still cranking in-office - we see you. Regardless of where you're at, we have your next sixty ready for the viewing. I'm Abby Sullivan with your January 21st Subscription60 - bringing you the recurring revenue resources and subscription news to kick off your week in style.
Got any friends? Send 'em to Subscription60.com.

Ready for the rundown?

In resources...

---
Appcues on Boarding

Appcues narrows down 500 user onboarding experiences into eight UI/UX patterns, a worthwhile read since they also claim user onboarding is the most important part of the customer journey by 2.6x. And it seems our friend Rob Walling of Drip would tend to agree, as we witnessed him break down how to double your trial to paid conversion rate with onboarding at SaaSFest 2017.
The Silent SaaS Killer
On ben-cotton.com, Cotton gets real about churn as "the quiet SaaS killer." And since we can attest that there are lapses in understanding of how churn truly kills us, we recommend taking a peek at his thoughts here - from retention trumping acquisition to the high impact strategies to lowering churn.
"The key takeaway is to make tackling churn a priority early on, rather than reacting after the event."
Help Scout Helps Out

Since we know the value of customer success is certainly not going anywhere, we are glad to find a piece on the Help Scout blog on growing brands by empowering communities, spotlighting companies doing it right (like Litmus and InVision) and just how they're doing so.
---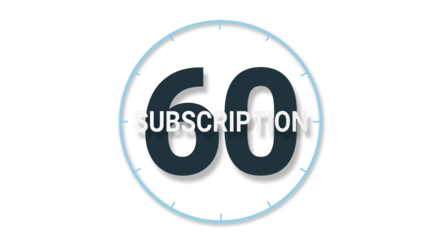 In headlines...

---
G Suite Spikes Price
Google raises G Suite prices for the first time, in the U.S. by $1 and $2 per user per month, while the increases in other regions will adjust according to currency and market. The price will affect G Suite Basic and G Suite Business, with G Suite Enterprise remaining as is. And although this may be a small price to pay for those in big business, we're keeping our eye out for the little guy.
"... a 20 percent price increase may be hard to swallow for some small businesses. It's also worth remembering that G Suite is now big business for Google." [with now more than 4 million businesses on G Suite]
Dishing up Delicious
Amid the influx of subscription food delivery services out there, U.K.-based SimplyCook dishes up 4.5 million pounds in Series A funding as they take a different approach to the system. SimplyCook negates the need to manage perishable goods, instead offering recipe cards and ingredient kits of herbs, spices, sauces, and extras - and proving that standing out in a saturated market is still attainable.
Launch of the Day

---
In extra time, we are bringing it back to the early 2000s, discovering the return of the Razr, as Motorola seeks to revive the flip phone that, to some, was so crushingly taken away upon the dawn of the smartphone era. We're skeptical about the $1,500 price, but eager to see if this trend catches on. Where are we on the status of the Sidekick? The KRZR? The Chocolate? Unclear, but if anything, I'm getting hungry up in here.
Reap Those Referral Rewards
---
Calling all subscription junkies: For those of you digging Subscription60 and eager to spread the good word (plus reap the bennies from referrals) we'll soon have a referral program on lock, offering our loyalest watchers some exclusive goods. Stay tuned for more on this, as we dive into 2019 full throttle.
But before you go...

It's the moment you've all been waiting for: your secret link of the day. That's the stuf.
To spread the good word of Sub60, send your friends to Subscription60.com.