Hey hey subscriptionverse, it's Abby here with your January 16th episode of Subscription60. It's National Fig Newton Day, and you know I'll be stocking up on them treats so we can amicably argue over whether they're really a cookie or not... Thanks for joining us for your roundup of the freshest recurring revenue resources and the headline breakdown we're bringing to you straight.
Know someone who could use a subscription news fix?
Send 'em to Subscription60.com to sign on up.

Ready for the rundown?

In resources...

---
Building a Better Board
Medium takes a cool approach to building an internal board of directors, ditching traditional terms like "mentor," "coach," and "sponsor," and instead encouraging rolls like "supporter," "critic," or "leader." Emily Wagoner digs into building a steadfast internal board with actionables like the need to invest in directors, and remaining transparent in success and in failure.
"An internal Board of Directors should know more than you about something, be better than you are at something, or offer varying viewpoints."
The Subscription Revolution Has Landed
Over on the Readback podcast, two of Barron's finest chat about the subscription revolution, breaking down Alex Eule's piece on how subscriptions are remaking corporate America. And for those non-Barron subscribers, Zuora has your article breakdown free of charge - touching on topics like recognizing the value subscription sales hold, Microsoft's recent leapfrog to the world's most valuable company, and the entire $80 trillion subscription economy that's up for grabs.
Finding Zapier-Level Cred
Reforge's Ryan Berg shares the SEO and user acquisition strategies Zapier used to reach its level of credibility, a company that's generated an astounding 7.3 million monthly visitors and $35 mill in ARR. Rather than trying to convince users of the value of their integration tools, the Zapier team recognized that users were already looking for certain integrations and so piggybacked on their app partners' success.
"Zapier's strategy is so effective because it triggers a powerful growth loop."
---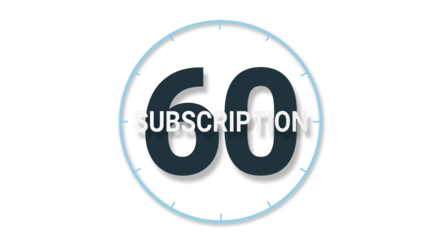 In headlines...

---
Success by Volvo
Care by Volvo continues to heat up the car subscription space after being on the market over a year (and despite California's woes of the model constituting illegal "payment packing") adding new vehicles to its repertoire. A unique program that allows for consumer online customization makes dream cars clickably accessible. Insurance, maintenance, and personal concierge are all perks of the subscription-based car model.
"The whole industry is changing very, very fast."
Price Hikes by Netflix
Netflix raises U.S. prices in their biggest increase since the company launched its streaming component 12 years ago - pushing the upper limit of willingness to pay, which will be fascinating to watch play out when Disney's subscription service debuts. Netflix's share price aligned with the hike percentage, upping to over six percent Tuesday morning. Depending on your plan, prices will rise anywhere from $1 to $2 per month, in the streaming service's effort to "continue investing in great entertainment" and improve "the overall Netflix experience."
Streaming by NBC
In the insanity that is streaming launches, NBC jumps in for a slice of the competition. Up against industry giants like Netflix, Disney+ and Amazon, NBC hopes to fill an untapped market space. The streaming service will be free (yet ad-supported) for existing pay-TV service subscribers.

"One of the interesting things about this that makes it different and innovative is that we'll have a big emphasis on free-to-consumer. We want to create a platform that has significant scale and can scale quickly."

Launch of the Day

---
Today in launches we're digging Investor Scout, a categorized database of over 45k angel investors and venture capitalists, offering emails, phone numbers, social media profiles, past investments, and locations through public data aggregation. We're hearing Investor Scout is the 2.0 version of Investor Hunt - both of which are looking spot on in the review realm.
Reap Those Referral Rewards
---
Calling all subscription junkies: For those of you digging Subscription60 and eager to spread the good word (plus reap the bennies from referrals) we'll soon have a referral program on lock, offering our loyalest watchers some exclusive goods. Stay tuned for more on this, as we dive into 2019 full throttle.
But before you go...

It's the moment you've all been waiting for: your secret link of the day. Future you thanks you.
To spread the good word of Sub60, head to Subscription60.com.