Good morning subscriptionites. It's Tuesday, January 15th – National Strawberry Ice Cream Day (and although I'm more of a chocolate lover myself, you know I'll take a scoop for the cause). I'm Abby Sullivan and this is your Subscription60 – the first and only sixty second recurring revenue news and resource roundup built for you, by us.
To spread the good word of Sub60, head to Subscription60.com.

Ready for the rundown?

In headlines...
---
Hulu > Comcast Hulu has officially surpassed Comcast – the largest cable company in the U.S. – with 25 million subscribers, increasing by 8 million in 2018. Netflix holds strong in the number one spot in the industry with more than 137 million subscribers. Hulu has, however, maintained domestic-only customers while Netflix has ventured internationally.
"2018 marked Hulu's largest-ever gains in signups and total subscribers, and the most advertising revenue in the company's history."
Comcast Pushes Protection Comcast continually works to protect its customers' smart home devices, most recently with the release of new AI technology: Xfinity xFi Advanced Security. The AI-powered service is designed to monitor, block, and inform customers about online threats and provide protection for all connected devices within the home base.
IMDb Streams for Free Amazon-owned IMDb announces the launch of a free, ad-supported streaming service - Freedive - representing a bigger push to monetize video content with movies and shows. The offering comes in addition to their existing paid membership service - IMDbPro - which caters to professionals in the entertainment industry and allows members and companies to connect. Titles licensed for Freedive come from some big name studios and networks including CBS, NBCUniversal Television, Sony Pictures Entertainment/Columbia Pictures, Newmarket Films, Warner Bros. Television, A+E Networks, and Annapurna Pictures.
Slack Heads to the Stocks Slack may have plans for a direct share listing, forgoing an IPO. This would make them the second major tech company to directly list on the stock exchange, accompanying Spotify, likely due in effort of dodging hefty underwriting fees and freeing up liquidity for existing investors and employees.
"The share sale could value the company at more than $7 billion."
---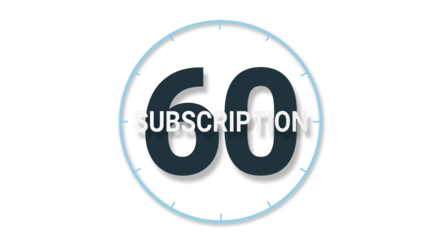 In resources...

---
Entrepreneur on Novelty Entrepreneur shows us why novelty is not in fact the driving force behind subscription boxes anymore (and how we can adapt). OceanX founder and CEO Georg Richter tells us companies should look to utilizing aspects like advertising strategies, personalization, and customer retention instead.
Freshdesk on Success To differentiate yourself in the saturated subscription space, you may have to think outside the box. And Freshdesk has outlined ideas for us on fostering brilliant customer success - a focus we are sure we'll see blowing up in businesses this year. Happy customer, happy life. (That's how the saying goes, right?)
Chameleon on Change Over on Chameleon, they've got ten principles of product and feature adoption in a quick-hit, ten-minute read. Pulkit Agrawal briefs on how the psychology behind people's aptitude to deal with change can affect product adoption.
"We have the same energy pool for trying new things, as we do for going to the gym, eating healthily, or feeling happy."
HubSpot on Habits HubSpot delivers the insight on the habits of successful content creators, and how practicing them can differentiate you from your competition. Spoiler alert: The number one habit? "Read news about your industry every day." Well hey, it looks like you've got that one covered already.
Product Hunt Find of the Day

---
Each day we scour Product Hunt – a site that lets users share and discover the freshest new products in tech – and we find the best in the business, so you don't have to. Today, we're looking to SoMo, your one-stop transportation fix. Boasting the first of its kind app, SoMo provides users with a single app experience for booking and coordinating rides – whether it's solo or with others – featuring several transportation options and making for a more seamless journey. Dare we say "watch out," Lyft and Uber?
Reap Those Referral Rewards
---
Calling all subscription junkies: For those of you digging Subscription60 and eager to spread the good word (plus reap the bennies from referrals) we'll soon have a referral program on lock, offering our loyalest watchers some exclusive goods. Stay tuned for more on this, as we dive into 2019 full throttle.
To spread the good word of Sub60, head to Subscription60.com.