It's Monday, January 14th, and we'd like to send you our warmest welcome to twenty nineteen. Abby here with the latest in subscription, breaking down the goings on in the recurring revenue space and bringing you resources your business needs to thrive. Check out our newest show - Subscription60 - and sign on up at Subscription60.com for access to future episodes, extended info., exclusive offers, and more.
To spread the good word of Sub60, head to Subscription60.com.

Ready for the rundown?

In headlines...

---
New Year, New GitHub
GitHub amps it up this year with unlimited free private repos, as well as a new unified Enterprise offering. The recent update comes to the aid of developers, fostering further accessibility.
"...we want GitHub to be the best place for you to code, collaborate, and connect with the global community of developers."
Roku Goes Recurring
Roku kicks off the new year with a subscription streaming service, placing it up against fellow streamers like Netflix and (soon to be) Disney+ and Apple. Roku Channel viewers will see primo channels like Showtime, Starz, and Noggin (among others) in this free video service offered to owners of Roku streaming video devices.
Barstool Goes Gold
Media mogul Barstool Sports (now valued at over $100 mill) enters the subscription sphere with Barstool Gold - amid a sea of new niche media subscriptions. The launch offers a multi-tiered subscription model with exclusive content for super fans (aka "Stoolies"). At present, there are two subscription tiers: at $1 per week and $2 per week. Seems affordable enough - if you're into that sort of thing.
"This seems to be directed at the diehard Stoolie."
Game Time With Amazon

Amazon is reportedly targeting gamers with a subscription video game streaming service, which could ping them as a major competitor to Microsoft and Google, who've already entered the gaming space.
We Have the Meats (Sort Of)
Arby's joins the subscription space, releasing a box service and proving an immediate hit (even with no grub) - at $25 for 6 months - and sold out within its first hour of announcement. For those who missed it, Arby's is taking names and emails to notify of a restock of subscription boxes. Get us on that list.
"It contains an old school Arby's serving tray, toque, bacon scarf, and some temporary tattoos..."
---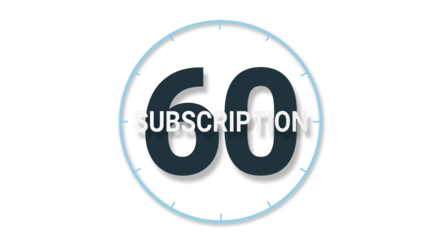 In resources...

---
Don't Fear the Tech; Embrace the Tech
Over on Elite Business Mag, John Buni of CleanCloud shows us that despite many entrepreneurs fearing the embracement of tech, it may just be the answer to your startup's success. Because of the looming power of big wigs like Amazon, Uber, and Airbnb, Buni sees fear that technological developments will only strengthen the giants. But he also highlights that in the age of disruption, no one - including the disruptors - is safe.
Why Do Bad Retention Rates Happen to Good Apps?
On the Appcues blog, Mobile Product Lead Nareg Khoshafian talks user retention rates (and the depressing stats that surround them). He breaks down the issue of mobile user impatience and suspicion, as well as the limiting factors of mobile data and storage. Yet he claims there is still hope - because 64% of millennial users say they're downloading more apps now than they did a year ago. So there is a chance for mobility, people!
"What this tells us is that people aren't starved for options, but they are hungry for truly exceptional user experiences. And they'll stick with apps that can deliver that."
Because We're Extra
We've got an extra find for our AdWeek Pro members out there: this infographic on making the most of your subscription service, what keeps subscribers around, and what drives users to cancel. Unsubscribes, be gone.


Product Hunt Find of the Day

---
In keeping you sharp, we're highlighting the products we're digging these days. Today, we look at How Not to Launch, a guide for the doers and the makers on what not to do when launching a new startup or product. Learn from the lessons of failed products and startups - so you can start making your own mistakes instead.
Reap Those Referral Rewards
---
Calling all subscription junkies: For those of you digging Subscription60 and eager to spread the good word (plus reap the bennies from referrals) we'll soon have a referral program on lock, offering our loyalest watchers some exclusive goods. Stay tuned for more on this, as we dive into 2019 full throttle.
But before you go...

It's the moment you've all been waiting for: your secret link of the day. You're welcome.
To spread the good word of Sub60, head to Subscription60.com.