It's Thursday, friends. Abby here on February 28th, 2019 - National Public Sleeping Day. So you bet you'll find me snagging cat naps on every park bench, beach, and subway I can find – all in the name of celebration. But before we go horizontal, here's your roundup of all things recurring revenue.
Get daily subscription insights direct to your inbox
Feel free to skip this to get to the video -->
The Rundown
In resources...
---
The End of an Era (with an exit interview) When an employee leaves the fold, it can feel a bit like a breakup. But exit interviews allow for transparent conversation during the process, so check out these suggested questions from Zenefits to make "the talk" more seamless, and most importantly, honest.
Make Your Own Media As the Wistia team so nobly points out in their recent post on media explosion in the space: a solid presence is earned, not paid for. Until recently, mainstream media's been responsible for dictating the content our country consumes en masse. But Wistia spotlights why all B2B operations must become their own media companies in the next five years, and we are very clearly on board with the sentiment.
"I'm excited to place a bet on this shift and the media model as a whole — here's why."
The Twenty Nineteen State of Email Email has come a long way since Meg Ryan and Tom Hanks' AOL days, so Litmus has your comprehensive look at the ever shifting data, trends, and innovations that shape the email industry today, plus how they can affect your email efforts (bonus: a downloadable report with the insight compilation you need).
---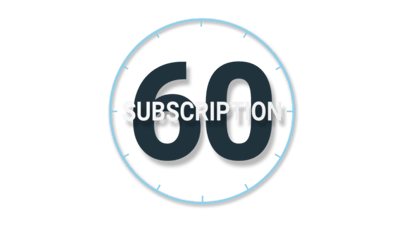 In headlines...
---
An Ad Free Internet Experience An ad free internet may sound too good to be true, but Scroll, a subscription service that eliminates ads on partnered sites (of which big names like BuzzFeed and Vox Media are already on board) just teamed up with Mozilla to test features in Firefox – so magic is in the pipeline.
"... the company is clearly starting to ramp things up — earlier in the month, Scroll announced that it was buying the social media curation app Nuzzel."
Big News for ConnectWise (+ SaaS) As experts turn their private equity funds toward the SaaS route, unicorn ConnectWise announces its impending acquisition by Silicon Valley PE Thoma Bravo. We're sending a big 'bravo' to both ConnectWise and the SaaS industry in its entirety here.
"There's no question the leader of the market and economy is SaaS."
Product of the Day
---
In extra time, we're uncovering the launches that'll make you better. Today, we recognize you can be the smartest person in the room, but with a lack of grammar knowledge, no one would know it. Sure, we don't all have English or journalism degrees (humble brag for yours truly), or the time to pour over every individual correspondence. So Google launches an AI-based grammar checker to aid, now live in Google Docs. You might know the difference between they're, their, and there (or I sure hope so) but if aspects like your clarity or tense agreement need work, here's all the help you could ask for.
To spread the good word of Sub60, send your friends to Subscription60.com.