Abby here, and you already know what day it is: National Cream Filled Chocolates Day. Oh, and February 14th, an annual toasting to loved ones and indulgence in heart shaped candies. We are feeling the love, here with a treat of our own: another episode of Subscription60, where we break down the goings on in the subscription universe and the recurring revenue resources you can't miss. Check it out here.
Love at first sight: Subscription60.com.
Ready for the rundown?

In resources...

---
A Tale of Two Managers There's a fine line between micromanagement and under-managing. The Startup blogger Aytekin Tank reflects on past managers, with concrete advice on how to take the best of both worlds and marry them into "the middle way."
"Whether we're leading a team of three or 300, it's helpful to understand the two management extremes - and how to find a more productive, motivational middle ground."
The State of Attention We're loving Prezi's infographic grasping our ping-ponging attention spans. How can we explain the brain? Turns out our spans may not necessarily be shorter, but simply evolving. Here's how you can leverage that to keep your team, and yourself, engaged.
"This quick summary demonstrates that the attention of business professionals can be captured for long periods of time with great stories and powerful visuals - and it's a trend that's not going to budge."
Interpreting SaaS Churn We know, looking at customer churn can make a couple other things churn as well. And as important as revenue retention is (and it's huge), it's crucial to remember churn rate captures only one dimension of business. Chargebee sends us a reminder and walks us through the craft and craftiness of interpreting SaaS churn.
---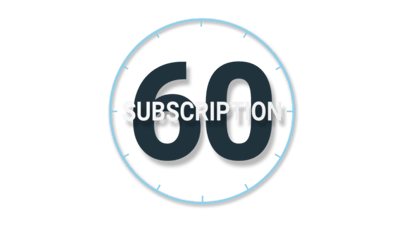 In headlines...
---
TechCrunch, Extra Crunchy One of our go-to sources for SaaS and startup news, TechCrunch, launches its own subscription initiative. Deemed Extra Crunch, this subscription is meant to dive even deeper into the topics TechCrunch users keep clicking on. If you want access to the inner workings of CEO minds, and to get into the nitty gritty of startup success, Extra Crunch has you covered.
"In the long term, we hope to make Extra Crunch a repository of all the things that no one tells you, no one wants to discuss in-depth or you just have to figure out ad-hoc as you build a company."
A Kajabi Community In a tweet Tuesday, online learning hub Kajabi announced all accounts will now be able to engage and interact via community features. We know collaboration is how good minds get great, so we have high hopes for Kajabi's new community to be super dynamic and enhance the already gainful platform.
Buffer Optimizes for Instagram Good news for Buffer users: the social media management software has been updated for an even more seamless experience. Now, pro and business subscribers can select cover images for videos scheduled directly to Instagram, which means no more unflattering thumbnails for the crew. (Because I know that life all too well.)
Product of the Day
---
Life comes at you fast, and if you're constantly trying to keep up, you're bound to crash. Take a step back and consider downloading Via Negativa. It's the productivity app that works in reverse; it pares down some of those to-do lists to the bare minimum. It's all about doing what's crucial and only that, so you can take a deserved minute off and feel fully prepped for what's to follow.
Reap Those Referral Rewards
---
Shout out to our loyal subscribers: For those of you digging Subscription60 and eager to spread the good word (plus reap the bennies from referrals) we'll soon have a referral program on lock, offering our loyalest watchers some exclusive goods. Stay tuned for more on this, as we dive into 2019 full throttle.
To spread the good word of Sub60, send your friends to Subscription60.com.