Here we go, at Subscription60.com.
Ready for the rundown?

In resources...

---
CEO Monetization Playbook by Zuora The question for software developers is no longer if you have to make the shift to SaaS, but how to do it. But that's easier said than done. According to research from the Forbes Global 2000, only one in eight companies stick the landing. Thankfully Zuora has the monetization playbook you can refer to when building your SaaS strategy.
"...There's not really a Monetization Playbook for Software Digital Transformation that enables businesses to deploy multi-pronged strategies—or at least we've never seen one. And this is what Enterprise software leaders need."
Livestorm's Take on Webinars It doesn't matter if you're a marketing wiz kid, you're still bound to hit a roadblock from time to time. Maybe you're struggling to acquire leads, or those leads are getting cold. Maybe you've got a ton of info to share and an email just won't cut it. For those situations (and many more), Livestorm suggests webinars (and so do we). They break down some of the most common marketing struggles and explain how webinars can help your business get over that hump.
"You'll most likely fall victim to one (or all) of these [marketing problems] from time to time. And you usually try to overcome them with more content. Often to no avail. Webinars offer something different from other forms of content."
Podcast: Equity on Spotify This week's Equity podcast from TechCrunch covers all the biggest news in the startup world, including Spotify's acquisition of two podcast giants, platform Anchor and production company Gimlet. Alex Wilhelm and his co host Kate Clark also touch on the Slack IPO, mental health startup Calm's unicorn status, and a Series D evaluation of Reddit that pushes it into the 9-figure arena.
---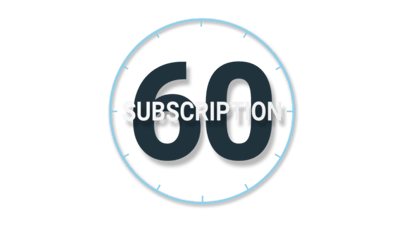 In headlines...
---
NYT Thrives on Subscription Don't let anyone tell you that print media is dead (as long as newspapers continue digitizing their content and implementing a subscription model). The New York Times released their 2018 Q4 figures, exceeding market expectations for growth. The increase in new subscribers in Q4 led to growth in their overall subscription revenues, which contribute more than half of total revenues. Overall, the company's revenues grew four percent y-o-y to $503 million, driven by 10 percent y-o-y growth in digital-only subscription revenues to $105 million.
"We expect NYT to continue to post an increase in earnings and revenue growth rate in Q1, driven by the positive momentum of digital subscriptions."
Choose Your Own Adventure with Alexa The popularity of Netflix's Black Mirror special "Bandersnatch," a choose-your-own-adventure book come to life, has reignited interest in the genre. Chooseco, the company that published hundreds of adventure books in the 80s and 90s and trademarked the format, is partnering with Audible for new audio stories. Alexa, tell us a bedtime story.
"When most American kids turned the page on printed books in favor of video games, it seemed that Chooseco's story might finally be over. But after a recent resurgence of interactive storytelling, Chooseco seems to have decided its story is only beginning."
Product of the Day
---
And in extra time (and just in time for your Valentine) UrbanStems perks up as the flower subscription that keeps on giving with weekly, bi-weekly, and monthly deliveries - because the gift of decorative arrangements shouldn't be bound at once yearly.
Reap Those Referral Rewards
---
Calling all subscription junkies: For those of you digging Subscription60 and eager to spread the good word (plus reap the bennies from referrals) we'll soon have a referral program on lock, offering our loyalest watchers some exclusive goods. Stay tuned for more on this, as we dive into 2019 full throttle.

To spread the good word of Sub60, send your friends to Subscription60.com.