What is up my subscription fam? We're back in action from the West Coast, feeling the fire from a jam packed SaaStr and all the cool people we got face time with, glad to be kicking it again in the studio to break it on down for you. Let's get started with another minute of subscription.
Get down to business at Subscription60.com.
Ready for the rundown?

In resources...

---
Focus State by LogRocket Making your website accessible to everyone seems like a no-brainer, but when your business is in all-hands mode (we know it well), something like adding in a focus state slips through the cracks. Benjamin Johnson over at LogRocket puts together a blog post that gives concrete examples of awkward web design and how to avoid them.
"I'm a firm believer that learning about accessibility has to be rooted in empathy for the people using your websites. It's hard to build accessible interfaces if you don't know what ways that your site might be difficult to navigate."
Post-Purchasing with CartHook It's like being asked if you want a side of lobster to turn that steak into surf and turf; it's called an upsell (and the answer to that one is always yes). If you don't offer upsells on your e-commerce storefront, you're leaving money on the table. Check out these strategies from CartHook on how to use post-purchase workflows to upsell with low pressure.
Cross Channels with Sendlane Stay ahead of the curve by mastering cross-channel marketing. It's no longer enough to create a handful of consumer profiles and build a strategy from there. Customers are everywhere, and you have to be too. The prospect can be overwhelming, but we found these tips from Sendlane to get you crushing it.
"We're not talking about a robot takeover: we're talking about how modern marketing technology can make your life so much easier."

---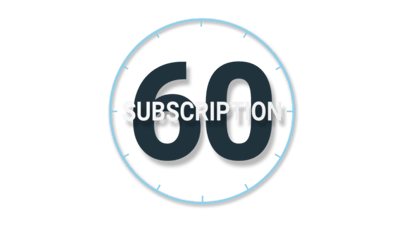 In headlines...
---
Spotify x Gimlet It looks like Spotify will start riding the content-creation wave that fellow streaming services like Netflix and YouTube have found so lucrative. In acquiring Gimlet - the media company behind popular podcasts such as Reply All - it looks like Spotify will start taking podcasts more seriously. The logic: Spotify users are already consuming audio from the service — "and, crucially, while the music business is controlled by three big companies who have real leverage when it comes to licensing their stuff, podcasting is in its early days, and no one has a chokehold on podcast content."
Twilio x SendGrid Twilio, software that enables companies to send text notifications, acquires SendGrid - transactional and marketing email software - for $3 billion. On paper it sounds like a match made in communication heaven, but the deal was far from seamless in transaction - and we hear a breakfast burrito could have sealed the deal here. I can relate.
Lexus Goes Subscription Lexus jumps on the subscription train (sort of) with the launch of Lexus Complete Lease. In line with other luxury car brands, such as BMW and Mercedes, Lexus now offers an all-inclusive package for drivers in one neat monthly payment. However, unlike their competitors, Lexus will not allow customers to switch out cars during the subscription period. Although this isn't the traditional subscription model, it serves as a sort of "leasing with benefits" for users.
Slack Forgoes IPO Messaging platform Slack makes moves toward going public. Yet they're skipping the traditional IPO route in favor of letting current employees and early investors sell their stocks in direct listing. It's a move that Spotify pulled last year with the same financial advisors, so keep an eye on Slack heading in a similar trajectory of greatness.
"The company is choosing the unusual method for going public because it doesn't need the cash or publicity of an IPO."
Product of the Day
---
If you're a slave to spreadsheets, check out Sheety, a tool that turns your Google spreadsheet into an API with minimal effort. Just select "publish to web" from the Google Sheet menu, copy that URL into the text box at sheety.co, and bam: you've got an API that lets you make changes on the fly without toiling away on your website's backend. Oh yeah, and it's absolutely free. That's that sheety we like.
Reap Those Referral Rewards
---
Calling all subscription junkies: For those of you digging Subscription60 and eager to spread the good word (plus reap the bennies from referrals) we'll soon have a referral program on lock, offering our loyalest watchers some exclusive goods. Stay tuned for more on this, as we dive into 2019 full throttle.

To spread the good word of Sub60, send your friends to Subscription60.com.