The Rundown
In resources...
---
Bullhorn Stacked with Recruiting Automation
Automated messaging system TextUs partners with Bullhorn and Herefish to make the recruiting process less laborious, while still providing a personal 1:1 experience.
How can I use text to recruit? Nobody likes spam, so maybe you're a little hesitant to initiate a text campaign when seeking out potential hires. The fact is, the conversation is becoming more, well, conversational. Email is largely impersonal and it shows, but with a response rate of up to 40% (not opens, real responses) using TextUs, the proof is in the pudding. You can also use the same number to have recruits call or text, offering them more options to reach out and affirm there's a human element (a real life person, woah) on the other end. Automation allows for even more flexibility, sending out important updates to all your recruits at once. And if they have concerns, you're just a message away.
Show Your True Colors (+ Skills) with a Canva Chat
Canva hosts its first ever Canva Chat tomorrow at 8 pm EST, giving users a chance to share their design tips. Check it out for inspo, or bring your own Canva creations to the table and show off a little.
What's the deal with Canva? If you've never used Canva before, it's a super easy way to create designs that look legit. With even a little creativity, you can create graphics that are completely unique and of the utmost professionalism. Even if you do have graphic design experience, drag-and-drop tools and presets can be a blessing, plus it's browser based so you can make something on the go, where need be. The chat goes down on Twitter tomorrow, so be sure to bring your best designs, or just an open mind that's locked, loaded, and ready to learn.
Using Live Chat to Fight Churn
Before a customer leaves the fold, there's typically warning signs. If you use live chat, Xeno can help you identify at-risk customers using live support so you can jump in and change their mind.
How do I know my peeps are leaving me? There are a few obvious signs that churn is in the horizon. A big one: they've stopped logging in. Xeno suggests setting a timer and reaching out after a certain period of a non-login. If customers are changing their buying habits or actively complaining about the service, you've spotted another great point to step in. Simply ask: how are we doing? Is this service working for you? Think about any other customer service interaction you've been a part of. If there's no one checking in on your experience, it becomes on you as a user to take initiative and seek out that help — or take your business elsewhere. Live chat provides a platform for one-on-one interaction between you and the customer, building trust and resolving an issue quickly before it becomes terminal.
---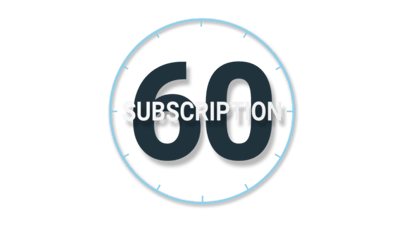 In headlines...
---
Cheap Stands for the MLB
If you're looking to ball on a budget, the New York Mets now offer a subscription service for standing-room only tix. If you still want a seat on the cheap, though, there's always the stool at your local sports bar.
Well, I'm not a Mets fan, so why should I care? Don't worry, the ProfitWell crew is Boston-based (so we aren't either). But we think it's pretty rad that baseball is becoming more accessible thanks to subscription. This offer from the Mets is just $39/mo. If you were to go to every game over the six month season, it'd become crazy cheap to enjoy stadium grub with your own team. We're all for implementing the recurring revenue model, especially when it benefits our baseball-loyal selves. And we wouldn't hate if Fenway (or wherever you like to catch America's pastime) followed suit, as the Cardinals and Twins have done in this realm.
Worse Than MoviePass? Sinemia Members File Lawsuit
Good news: we've got another headline about a movie ticket subscription service, and it isn't bad press for MoviePass. The bad: competitor Sinemia faces a class action lawsuit over customer complaints like hidden fees, cancellations, and in-app issues.
Oof, how'd it get this bad? At first glance, Sinemia seemed like a safe bet for movie goers as opposed to MoviePass, which was at the peak (valley?) of its negative press. Instead of unlimited tickets, subscribers received two tickets for $9.99/mo. Because it's a private company, and also not MoviePass, it was a lot easier for Sinemia to hide major issues like hidden fees, a glitchy app, and account termination without any recourse or refund. Customer complaints have reached critical mass, with Sinemia launching two new customer services to deal with the deluge. This may be a move in the right direction, but if the IndieWire interview with Sinemia's founder Rifat Oguz says much (warning: only read if you're prepared to cringe), the company is more than a little tone deaf to their customer base's concerns.
Netflix Kills Support for Apple AirPlay
It looks like AirPlay support from Netflix is officially dead, and you can no longer stream from your phone onto an Apple TV. Netflix's reasoning is that the move to AirPlay 2 makes the experience less than ideal, but still left a little unanswered, and a bummer.
What gives? Essentially, Apple partnered with several TV manufacturers to support AirPlay 2. But when they did this, they didn't provide digital indicators so Netflix could tell those third-party TVs apart from Apple devices. Netflix says that without being able to certify the devices, their "standard of quality for viewing" can't be guaranteed, so they're shutting down support. This also means you'll no longer be able to use AirPlay on an Apple TV and must download the native app. And is this an issue that could be resolved? Probably. Will Netflix be the one to put the resources into fixing Apple's problem, especially after the reveal of Apple TV+ as a direct competitor to the streaming giant? We think not.
Product of the Day
---
This one's for all the freelancers out there (been there, definitely know that grind). We found a handy calculator that answers the big question: at what point do you make your side hustle your full-time gig? With the ConvertCalculator, you enter what you're making currently, what kind of growth you can expect on a month to month basis, salary goals, and a reasonable churn rate. Numbers in, we come out with a time frame for you to take that leap and go full time. Obviously, the decision is a little more nuanced than that, but it's another lever that can go in either your "pro" or "con" column in an aim at decision.