Editor's note: Segment's valuation reached $1.5 billion, not $1.5 million, as shown in today's episode.
The Rundown
In resources...
---
Inbox Infinity Is the New Inbox Zero
If you're a classic type A-er, you know well the daily feat of reaching email "Inbox Zero." But it turns out that goal may not actually be a plus for productivity, and Zapier reveals why (proposing an alternative approach deemed Inbox Infinity).
To Infinity and beyond? The old-school approach to email management, Inbox Zero, was first proposed by Merlin Mann back in '06. The intentions behind the strategy (read and respond to important messages, delete the junk, and delegate the rest) are solid. However, a lot has changed in the past thirteen years, namely that we no longer have to be sitting at a desk to send an email. On top of that, the rise of SaaS and social media platforms that are tied to your address means your inbox is constantly flooded with notifications. Inbox Infinity completely flips the script on email management and sets the expectation that you may never respond to an email. That's right, Inbox Infinity adopters will set up an auto-responder to inform the sender that a reply isn't guaranteed. But if the thought of Inbox Infinity stresses you out for a completely different reason, you're not alone. Zapier makes a good point that Inbox Infinity only works so seamlessly for those in a position of power, where the sender already knows the recipient has bigger fish to fry. There is a balance to be struck here, and you have to find the approach that works best for both your business and your state of mind.

Heeding the Human Side of Social
In gathering social media data, likes and engagement are oftentimes our main goals, but Sprout Social reminds us there's a person behind that double-tap — and figuring out how they feel about your brand is key to putting that social data into context.
And how does that make you feel? It's not exactly a hot take to say a lot is lost in translation with social media. What does a "like" mean anyway? It could mean people agree with your POV, want more of this or that, or just find your content more interesting than the rest of their feed. According to a Harvard professor, emotion is the number one factor in purchasing decisions. So if you want to tap into the minds of your customers (and you absolutely should), sentiment analysis is key. It's the process of gathering information on the people perception of your brand. Think of it as an offshoot of social listening, but instead of hearing what people are saying about your brand, you're learning how you make them feel. To get started, Sprout recommends finding where the conversation is happening so you have the best sample pool. Then, define the terms that signal "positive" and "negative" sentiment for your business. Remember, don't just look at the breakdown of good and bad words to suss out what the sentiment is. Context is key, so be sure to read your mentions, because Google doesn't have a sarcasm detector built in (at least not yet).
---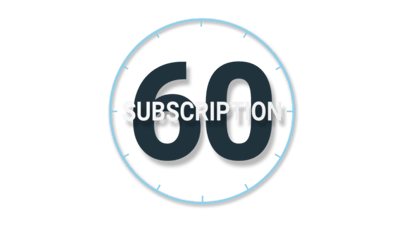 In headlines...
---
Twilio x Salesforce
Better customer relationships are just a text away with the new Salesforce app from Twilio. Originally designed for nonprofits to send emergency alerts, the trend toward IM in marketing makes this app ideal for business, too.
How can my business use text better? If you're a nonprofit, the appeal of sending mass texts should be obvious. If you have volunteers out there in the trenches, a text message is more likely to be read than yet another email notification. More importantly, in remote locations or during instances like a natural disaster where Wi-Fi is not an option, SMS gets the job done. For everyone else though, it's time to look to the growing number of businesses using instant messaging to connect with customers. Simply put, life is fast-paced, and consumers expect brands to keep up. Instant messaging allows for shorter response times, a more open window for communication, and makes it more obvious there is a real person on the other side of the screen. The Twilio/Salesforce collab lets you achieve that extra engagement with the most efficient time management possible.

Segment Sees $1.5 Billion
If you needed more proof that data mines are the new gold mines, Segment — a startup that helps out big names like Glossier and Atlassian by combining the ways in which they collect customer data — sees a $1.5 billion valuation.
Data is king: confirmed. Segment's valuation comes after a successful Series D, securing $175 million in funding. Vas Natarajan, a partner at Accel, called Segment a "Salesforce-sized opportunity." To answer the "why" behind the startup's success, let's look at why data is more important than ever. In 2019, it's near impossible to go completely off the grid. Increasingly services are being digitized, from travel to shopping lists, and this can tell businesses a lot about customer behavior. To distill this mountain of data, companies utilize multiple analytics tools, but it still isn't enough to stem the tide. Segment combines the findings from those analytics tools and puts them in one spot, giving companies a more complete picture of you: the customer. If you're interested in Segment's journey from Show HN to Series D, they have your handy timeline documenting the ups and downs of their B2B startup.

Slack Takes NYSE
In an update on the Slack IPO: the messaging service is reportedly choosing the NYSE for trade via direct listing, similar to Spotify's move last year around the same time.
What did this do for Spotify, and what does it mean for Slack? Back when Spotify announced they were going direct, they gave several reasons for the decision. It allowed them to go public without actually selling shares, which was not a priority as they had plenty of cash coming in and zero debt. Direct listing also favored the general population over banks, with less restricted access and pricing determined by the market. And, a big one: Spotify valued transparency into their operations, letting us all into the room where it happens. Slack shares some important similarities with Spotify, reportedly having $900 million in cash on hand last year, meaning any brought in by going public is just a drop in the bucket. The direct listing is a big step for Slack, but an even bigger leap for unicorns. In the SaaS world, it's nigh impossible to beat Slack in recurring revenue growth. We just hope with the direct listing we can take a peek behind the curtain shrouding Slack's success.
Product of the Day
---
In extra time, as always we're highlighting the products and launches to get your business blooming. And today, if the upcoming IPO wasn't enough to get you excited for the Slack team, maybe their integration with See for Slack will do the trick. It's a video conferencing app that allows for screen sharing across iPhone, Android, and web, so there's no need to stay at your desk. And since there's no registration required and in-Slack access, See wins major convenience points with us.