The Rundown
In resources...
---
Drift Into a Good Book
Ready to settle in and crack open a good book? Drift has 25 that should be on any business leader's must-read list.

Ready, set, read. In a world inundated with tech, there's nothing wrong with going a little old school. On Drift's list they spotlight several books that encourage you to improve customer experience by thinking outside the box. Love them or not, mega-retailers like Amazon had to do something right (like focusing on the customer) to get where they are. Books like Made in America by Mr. Walmart himself, Sam Walton, give some insight into success that's applicable anywhere. If you're curious what books Drift values enough to put in their own lobby, they've got those listed too. In addition to advice from marketing experts, the stories of icons like Steve Jobs, Elon Musk, and Oprah Winfrey will give you the new perspective you need to master branding. Some of the authors we see crop up a lot on this list are Peter Drucker, David Ogilvy, and Daniel Coyle, so consider adding one of those masters to your shelf. If you're short on time (and honestly, who isn't??) Drift says the one book you need to read is Influence by Robert Cialdini. It's one of the best business books out there, because it accurately explains buyer behavior — and if you're in the business of selling, that's kind of a big deal.
How-to Unicorn c/o Auth0
If you want to be a unicorn, while a little magic won't hurt, you can also look to Auth0's analysis of what gets startups really growing to tip the scales.

Growth that flies over the rainbow. If you want to be part of the 1% of startups that hits that billion-dollar threshold, you have to put in the work. Part of running a SaaS is knowing when to pick your battles. As you grow, you'll need to address issues like data storage, relationship management for customers and collaborators alike, finances, HR, security, and a slew of others. If you custom-build these solutions, the result is a tool that fits your needs just right, but can take away valuable developer resources. Knowing when to buy and when to build is key to SaaS success. Another commonality between all the unicorns is their high levels of customer engagement. Once you hit that rapid growth stage, you need to work smarter, not harder, to stay on top of feedback. Metrics and analytics become paramount, and Auth0 recommends implementing a social login to your site. It reduces friction and gives you even more customer data to work with. And on that subject, as you grow, keeping that data safe and secure should be a top priority. Nothing can tank a SaaS operation quite like a data breach, so consider implementing security measures like tiered clearance to mitigate risk. If there's one takeaway from Auth0's guide to unicorn-ing, it's implementing a healthy mix of infrastructure with innovation so growth soars instead of stagnates.
---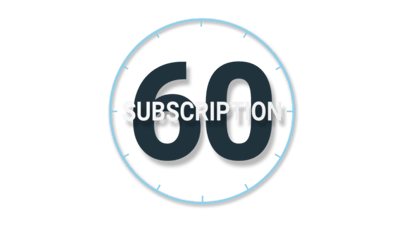 In headlines...
---
Salesforce Boosts Zoom's Stock
Salesforce dropped $100 million into Zoom's IPO, doubling the conferencing software's value in just a few days. For Zoom's end of the bargain, they plan to do more with Salesforce, like enable live video chat for their reps, or use SF's Einstein AI to transcribe meetings.
Zoomin' toward success. This isn't the first time the king of SaaS invested in the not-so-little guy. Salesforce Ventures implemented the same strategy with Dropbox and SurveyMonkey last year. By making a big investment out of the blue, Salesforce enjoys the pop in stock value while tightening the bonds between themselves and emerging tech companies. Those cases resulted in deeper integrations with Salesforce software and a modest return on investment. Thanks to the investment in Zoom, their shares jumped 72% on since their debut, and after the weekend prices stabilized at $69 per stock. This has been the biggest cash cow for Salesforce so far with their $100 million investment now valued at $192 million. Obviously the strategy works, so we'll be keeping an eye out for more SaaS ventures.
Slack Goes IPO
Here's a stock opportunity you shouldn't sleep on: Slack is finally going public via direct listing. They've been a SaaS success story for a minute, reporting over $400 million in revenue in 2019, so we're stoked to see what the IPO will mean.
It's a full Slack attack. With public trading on the horizon, now is a good time to explain why you should be excited about Slack. The reason for its creation was a frustration with email. By introducing channels and a historical account of communication, Slack streamlined work messaging to bring everyone on the same page, no matter what stage they're at when coming into the conversation. With revenue jumping nearly 300% in the past two years, obviously the idea has caught on. Much of that growth is due to the proliferation of the platform. This year, 575 organizations are using Slack to the tune of $100k, up from 298 the year prior. Yes, that's a lot of money, but even more impressive is how much Slack's users actually use Slack. On a typical work day, there are about a billion messages sent through Slack, with the average user spending 90 minutes actively using the platform. With hundreds of thousands of developers and third-party apps/integrations, Slack has become a veritable business hub. Growth has been at an all-time high, and while there's competition out there from giants like Google and Microsoft, now is the perfect time for Slack to go public. They're opting for direct listing instead of the traditional route where firms facilitate the IPO, but with $841 million in the bank, who needs them?
Uber Takes Stock
Closing out today's IPO news is Uber, which has finally set the price range for its offering, aiming for $44 to $50 per stock. For months there have been talks of a crazy high $120 billion dollar valuation. It feels strange to say the valuation is just at $90-ish billion, but that's how it goes in unicorn land.
Slightly less too big to fail. After a rumor of a $120 billion Uber valuation surfaced a couple weeks ago, you didn't have to look far for skeptical headlines. Like, "Uber, Losing $1.8 Billion a Year, Reveals I.P.O. Filing" from the NYT, or my personal favorite, Seeking Alpha's "Uber's IPO Valuation Makes No Sense." So, yes, while an $84 billion to $91.5 billion is less massive of a valuation, the problems still persist. Uber's 2019 Q1 was not great, with revenue growing from $3.04 billion to $3.10 billion with over a billion in net losses. It's about an 18-20% improvement over last year, but it's hard to celebrate, again, over a billion in net losses. If the past few quarters are any indication, growth at Uber has stagnated. Crunchbase puts it succinctly: "Companies that grow just a few points in half a year do not usually lose billions and billions of dollars at the same time." Again, Uber's public offering is still one of the biggest in tech history, but if they haven't proven profitability yet, we have to question whether throwing more money at the problem is the best move here or not.
Spotlight of the Day
---
Today we're tuned in to Scale or Die, a web series all about bringing your startup into the all-important scale-up phase. To do so, they dive deep into the business practices of the fastest-growing tech companies out there and bring the results to you. They've looked at some of the most talked about SaaS operations, like Instapage and Zapier, to help make your biz the next big thing. And if you're more of an audio-only kind of person, they also put out a podcast every Friday with a different founder, so you can hear it straight from the horse's mouth.