The Rundown
In resources...
---
Calendly's Oji on PLG
On the OpenView Build podcast season 5 drop, we hear from Oji Udezue, Calendly's VP of Product and Design, as he breaks it down on virality (for products that aren't inherently viral), prioritizing your core product build vs. product enhancements, and who should own the growth function in a product led growth business.
More on virality, please. Most of us are familiar with the concept of a viral video: a clip that blows up online and lands all over your news feed. You may watch the vid because you see several friends on social sharing it, but not because it's content you inherently seek out. The key takeaway here is that your experience with the content comes first-hand. In the product world, that means having your platform spread so it's right in front of the user, no shopping around required. Calendly accomplished this by being network-friendly and allowing users to share calendar links, lowering the barrier of entry so potential users can see the value of their platform from the get-go. And Calendly has seen consistent growth year over year, so they must be doing something right.

Keeping up with Morale c/o the Masters
Our friends at Dynamicbusiness.com highlight several masters in one spot, like Isabella Zamorano at Employsure and BlueJeans' Adam Noall, for expert advice on internal operations motivation.
Great minds. With so many visionaries quoted in one spot, it's tough to pick our favorite insight, but we'll do our best. Troy Martin from APAC cites an influx of young workers as the reason for a paradigm shift in the way success is measured. Instead of just looking at the numbers in evaluations, create an environment that fosters, and rewards, personal development. Emma Bannister, CEO of Presentation Studio, recommends finding out what your staff is passionate about and leveraging a way to put that energy to use at work. And Glenn Bedford, Head of Global Sales from Cohort Go, has my personal favorite: don't forget to celebrate success. Kids learn skills until they earn their pretty stickers. As adults, we too often tend to focus on our failures. Traditional incentive programs have their place, but Bedford reminds us that simply positive feedback goes a long way.
---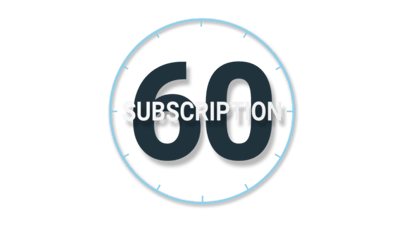 In headlines...
---
It Takes Two to Spotify
Sharing is caring as Spotify announces Premium Duo, a discounted plan aimed at couples and roomies.
Password sharing is no sneaky feat anymore. Password sharing is just a fact of that SaaS life, especially for consumer-forward products like Spotify and Netflix. By leveraging a benefit (no more significant others messing with your Daily Mix) and a lower price than going solo, Spotify can nip double-dipping in the bud.

Netflix? A Bargain Bin?
According to TechCrunch, Netflix is still too cheap (even post price hike). Although, as a user, I'm not exactly asking to shell out more quiche, but as a recurring rev analyst, I have to agree TC makes some solid points in their suggestions for pricing model changes.
Too cheap? In what world? The biggest indicator of value over revenue is the amount of money Netflix spends on content creation: approximately $15 billion just for 2019. That investment is obvious to anyone who has used Netflix for years, growing from a handful of originals to several new series monthly. The streaming service's focus has been on customer acquisition over profit for a long time. And the fact that customers and investors did not seem to bat an eyelid at Netflix's recent price increase probably means they're not maximizing profit per customer.

Balling on a Budget with Buffer's New Analyze Tool
Buffer adds Buffer Analyze, a social media analytics software adding metrics for Instagram stories, to their repertoire — in a more effective way to measure performance.
Give me that Analyze lowdown. The new platform will cover all your bases: how content performs and which performs best, also providing the metrics you need for that peak performance. You can sign up for early access here to see what it's all about. (Current Pro and Business customers will automatically get an invite upon entering their email.)
Product of the Day
---
In today's extra time, we're sharing the product launches that help you run your business your way. The tech giants of today are growing bigger by the hour, which makes using their services super convenient, but sometimes ethically questionable. If you don't believe in putting more money in the pockets of companies that don't share your values, check out Ethical.net. They've compiled a continually growing list of resources you can feel good about using, including alternatives to Google and Facebook-based products where need be. Even if it's not feasible to completely cut the most prevalent tech out of your life, a small sacrifice can still make an impact, which is something we can get behind.