The Rundown
In resources...
---
Intercom x Pipedrive on the Ugly Side of Growth
Growth is a good problem to have, but it's not always a pain free process. The experts at UC Berkeley and Stanford uncover research from over 3,000 startups, and Intercom's Insider podcast shares those findings, exploring "the ugly side of growth" with Pipedrive's Tara Bryant.

We've got some growing to do. Startups, by their very nature, are designed to grow — and quickly. According to research done at UC Berkeley and Stanford, premature scaling is the most common cause of business failure. Tara Bryant has spent her career driving revenue growth so she's seen the ups and downs rapid expansion can cause. According to her, one of the keys to sustainable growth is keeping consistent with your hiring practices and not letting company culture get lost in the shuffle. Miscommunication eats up time and resources, plus if you have several people pulling your business in different directions, there's no chance of moving forward. You also need to make sure you're working on a solid foundation. If the current infrastructure isn't working, added stress isn't going to help. Along the lines of doing more with less, figure out if your reps are "hunters" or "farmers." Meaning: is the attitude of your sales team more about snapping up new customers than keeping the current ones happy? It costs 5x as much to obtain a new customer than keep an old one in the fold, so before you try and supercharge your revenue stream, make sure retention is a core tenant of your sales strategy. Lastly, remember that timing is everything. Evaluate all variables before making the jump up-market to hedge your bets a little.
No More Excuses: ConvertKit Motivates
ConvertKit shares an oldie but goodie from Craft and Commerce 2017: why excuses are the number one element keeping you from your goals, given by Nicole Walters — who seemed to have it all, until her husband turned ill and she realized she was chasing something that didn't matter. True to business, and true to life.

What's your excuse? Nicole Walters went from making six figures a year as a cog in the corporate machine to diving into her beauty blog as a full-time gig. Sound crazy? For Walters, it took personal hardship to make her realize what was truly important to her world. She discovered she was making excuses to put off her happiness. The comfort her current career provided? An excuse. Her parents being proud of her financial success? Another excuse. While it took her husband having a near death experience to serve as a wake-up call, you (now) are capable of making the change yourself. We could recap her story for you, but it's a lot more fun to hear it from the mind of the master.
A Guide to Drip Campaigns c/o LiveChat
We know drip campaigns are the way to go, combining automation with personalization to create a knockout email marketing strategy every time. LiveChat's blog has everything you need to get started nurturing those baby leads.

Drip-down economics. For those not in the know, a drip campaign is a triggered email campaign, with several emails sent out one at the time, with multiple flows dependent on the recipient's response. You no longer have to sift through your opens and follow up manually; the drip campaign automates your responses. All you need to do is craft the perfect workflow, polish up that copy, and monitor the metrics. LiveChat has a few suggestions as to how you can implement drip campaigns and nurture those leads. Consider using them to share relevant content, building a relationship with your brand. With a well-customized campaign, you can learn more about the recipient's preferences, curating content for them, eventually making your site their go-to source. You can also use this style of campaign to nip issues in the bud, which is especially important for our fellow SaaS operations. By sending tips and tricks for using your software, not only will you avoid customer frustration, but you can learn more about how folks use your product. Drip campaigns are also great for re-engaging leads. One size doesn't fit all for outreach, and depending on what stage of the buyer's journey they are at, your emails can gently guide leads back into the fold. LiveChat suggests using snov.io, reply.io, or woodpecker.co to get your first drip campaign dropping.
---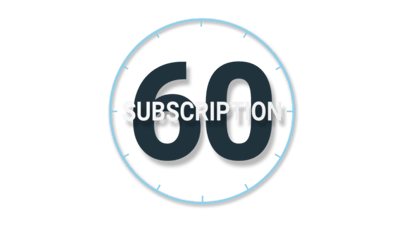 In headlines...
---
SalesLoft Soars with Series D
SalesLoft is all set up to reach new heights after a successful Series D, raising $70 million to fund investments in their ecosystem API, mobile app, and AI-powered sales coaching network.
Up top, SalesLoft. The purpose behind SalesLoft goes beyond sending more emails to make the sale. Instead, they seek to grow the sales professional as a whole, resulting in a more authentic (and effective) sales experience. According to a study by Forrester Consulting, companies that use SalesLoft saw a 329% ROI over three years. Obviously they're doing something right, and with $70 million, they've got what they need to do it even better. The SalesLoft gang plans to use the money to make software improvements, specifically investing in their ecosystem API, AI-powered sales coach, and mobile app. They'll also be growing their teams, adding a new office in London and expanding their service crews across the board.
Hulu Set to Be Disney-fied if Comcast Backs Out
A 100% Disney-owned Hulu is not just possible, it's likely. Comcast is reportedly "in talks" to sell their stake in the streaming service, closing the curtain on the diverse Hulu of yesteryear.
Disney+ 2.0. We've been covering Disney's rapid takeover of Hulu a lot recently. Between the big Fox deal, Hulu buying back its own shares from Time Warner, and AT&T selling its stake, Disney's complete control of Hulu is a matter of if, not when. Right now the discussion between Disney and Comcast is about valuations and whether a deal would be more beneficial now or later. It's been a tricky history of ownership for Comcast: they agreed to a consent decree that barred them from having any say in Hulu's direction. That decree expired in 2018, though, just in time for 20th Century Fox to sell their shares, making Disney the majority shareholder. Comcast's ownership of NBC is their most valuable chip in this exchange. The network provides 17% of Hulu's content, making a sustained relationship important on both sides.
Spotlight of the Day
---
On today's spotlight, we're featuring product updates that are worth getting excited over. Our beloved productivity platform, Slack, is constantly improving. Chat, calendar, and email are all set to be more seamlessly integrated moving forward. With it, if there's someone within your network that doesn't use Slack, you can still contact them through the chat function. You'll soon be able to "@" people at your heart's content, tagging them in channels, which they will then see reflected in their inbox. The only downside is that Slack admins will have to approve the recipient before the functionality will work, but we're definitely getting there, people.