The Rundown
In resources...
---
Thank You, Freshdesk
We must thank Freshdesk for sharing the seven types of "thank you" emails you should be sending to customers. An attitude of gratitude can be expressed in many ways, and they're pulling out all the stops, so you can too.

I'd appreciate a rundown. Many companies make the mistake of turning a "thank you" into a promotional email. Those have their place, but you need to give a little bit before you can get more. Start off on the right foot with a welcome email that assures customers you value their business, and not just because they pay the bills. Along the same lines, when you send a confirmation email, thank them for their purchase, first thing. There's a way to give a token of thanks that leads to an up-sell, like a free month of premium subscription that could turn into paid membership. And any occasion is worthy of a little gratitude. Whether it be a holiday, a company milestone, or just because, feel free to celebrate by showing your customers a little love.
Zeplin? Sign Us Up.
Zeplin is the ultimate bridge-builder for your product teams. Update 2.4 has arrived and now supports Google sign-in so you can stay connected in a single click.

Let the Led out. The idea behind Zeplin is creating a connected space for product teams with designers and engineers all on the same page. Any design you make will have the right specs ready to go for engineers automatically, so there's no more back-and-forth to worry about. For designers, Zeplin's integration with all your go-to apps (Figma, Adobe, Sketch, to name a few) makes formatting a snap. The addition of Google sign-in continues their mission to make connections easy as can be, and we'll be looking forward to any other time-savers to come.
---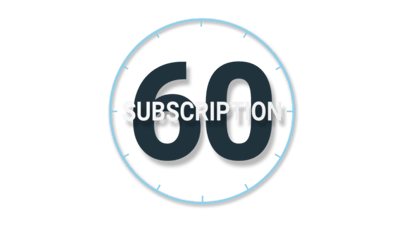 In headlines...
---
Squarespace Acquires Acuity
Squarespace expands beyond website building with its acquisition of Acuity Scheduling, bringing appointment management right to your dashboard, continuing their effort to provide all the tools you might need to build an online presence.
Squarespace, new and improved. A few weeks ago we covered news from both GoDaddy and WordPress that they were making moves to do more than sell domains or build sites. You can now add Squarespace to the list of CMS that want to be your one-stop shop for all things e-commerce. So far, they've been building their own tools to make it happen, like their email marketing tool that's just now coming out of beta. In this instance, buying out Acuity just made more sense, and all 45 employees will be joining the team. This is Squarespace's first acquisition, but probably not their last. When asked if we can expect more buyouts, Squarespace CEO Anthony Casalena would not confirm or deny but admitted that "Our size kind of opened our perspective to what's possible."
MongoDB Goes Mobile with Realm
Database builder MongoDB acquires Realm, an open-source database centered around mobile apps, bringing cloud capabilities to the literal palm of your hand.
A new data-base realm. Technically, this acquisition makes a ton of sense. Data is the main character for both companies, operating under the belief that when developers naturally interact with data, they're happier and more productive. Realm has 100,000 developers using their product and 350 companies specifically using the platform to move data from mobile devices and the cloud. By acquiring Realm, MongoDB Mobile will be adding a ton of resources and talent to their cause, which should result in an improved product. The only downside to the merger is that MongoDB shelled out $39 million, and with their total funding at $40 million, it's not exactly a dream scenario. But, better profits come from better products, so it's too soon to judge whether MongoDB will see a healthy ROI or not.
Spotlight of the Day
---
In extra time, we're bringing you the products and events we think you'll get the most out of. Here's a Facebook Live to look out for today: Kajabi faces forward this morning at 10:30 am Pacific. This live is for anyone who missed the Kajabi Summit but still wants to hear what's coming in 2019. It'll be hosted by Kenny Rueter and Jeremy Saenz, so come ready to learn and throw out any qs you have for Kajabi.