The Rundown
In resources...
---
Is the West Coast Really the Best Coast (for Tech)?
The fourth season of the ProfitWell Report wraps up with West Coast flair, as we address: how do Bay Area companies compare to those outside it? Nobody doubts Silicon Valley as a tech monster, but do companies there actually grow faster, or have greater retention rates? We'll let you know (backed by data, as always).

Is it better by the Bay? We analyzed over 3k companies and there's no questioning that Bay Area tech companies have higher growth rates than anywhere else. However, taking into account the cost of living in San Francisco, you have to wonder how sustainable that trend is. The higher growth rates make sense. The number of tech companies already in existence fosters talent and attracts investors. The ProfitWell Report posits, what if higher growth rates aren't always a good thing? The fact is, companies outside Silicon Valley tend to have better retention rates. This could be due to a variety of reasons, but when there's a concentration of tech jobs in one area, dissatisfied employees seeking out greener pastures is a given. There's also a spend-heavy culture in the Bay Area, and companies can fall into this trap, building on a shaky foundation. San Francisco-based Uber recently filed for IPO at a insanely high evaluation without ever turning a profit. Obviously their financial situation is complicated, but businesses do at some point need to make money to be successful. So, when one of the biggest tech companies in the world is swimming in debt in your backyard, it's hard not to follow suit. In the case of other markets, slow and steady may win the race over high risk, high reward, high churn tech startups built in the Bay. We aren't there yet, but give it time (and enough bubbles burst) and we may see a shift away from the Valley.
---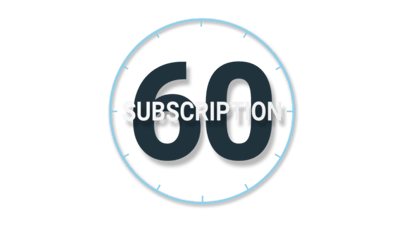 In headlines...
---
A Blueshift $15M Series B
Cross-channel marketing manager Blueshift booms with $15 million in Series B, so you can color us impressed.
What's new about Blue? Confronted with the growing amount of customer data at our disposal, Blueshift created an AI-powered platform to make sense of it all and assist in cross-channel marketing. And the marketing landscape is ever-changing. Ten years ago the question may have been about how to conquer the single digital space. Now, the question is how to handle thousands of data points via a dozen different venues. Blueshift isn't the only cross-channel solution out there. SaaS giants like Adobe, Salesforce, and Oracle all have their own AI-based software to tackle this problem, and the funding to back it up. What makes Blueshift stand out is the quality of the AI they built from the ground up. That piece is what investors are drawn to, bringing their total investment up to $30 million.
An Astounding Investment for Help Desk Solutions
And the investment hits just keep coming. Astound, a company that sells automated help desk solutions, sees $15.5 million, with L.A. based Vertex Ventures leading the pack.
How astounding (we had to). The drive behind Astound is to bring automation to the masses. Co-Founder Dan Turchin spent seven years developing tools for human resources and employee services before launching Astound. Whether companies like it or not, automation is the future. According to a McKinsey study, by 2030, 70% of companies will implement automation in some way, and that tech can contribute up to $120 billion in economic value. With their $27 million in funding, Astound is positioned to take their slice of the automation pie, vowing to use the money for increased product development, marketing, and sales efforts.
$60M in Funding for Harness to Help Engineers Crank Code
Harness aims to help engineers crank out quality code faster than ever (without breaking any brains). With $60 million in funding, they're backed by the tools to make it happen.
Cheat codes for success. The results Harness has seen on development times is impressive. Using AI to automate software deployment and rollback items when they go wrong, Harness has been able to reduce development times exponentially. Engineers can now bring new features to consumers in a matter of hours — not days, weeks, months. Harness itself has been around for only 18 months, and already reached a half-billion dollar valuation. When you take into account Harness' pedigree, it makes sense, though. CEO Jyoti Bansal previously founded AppDynamics, which he sold to Cisco for $3.7 billion two years ago. Harness is well on its way to becoming just as big a success with plans to grow the 100-strong workforce to 250 and expand in European and Asian markets.
Beyond Meat Serves Protein + $183M
And to round out our cash filled flow, we have Beyond Meat, the animal protein substitute that's shooting for Nasdaq. They're looking at a goal of over $183 million via IPO, serving meat alternatives to everyone's table.
Vegetarians, rejoice. As increasingly people are educated on the effects of red meat, both on the body and environment, there is a growing trend toward "flexitarian" diets, primarily plant-based with the occasional inclusion of meat. What makes Beyond Meat, and its competitor Impossible Burger, different from your standard veggie patty, is that it closely imitates meat in look, taste, and texture. For those who want to enjoy red meat guilt-free, this type of plant-based protein is truly a food science marvel. It's no surprise then that high-profile environmental activists like Leonardo DiCaprio stand behind Beyond Meat. Their plant-based burgers can be found at national chains like Carls Jr., as well as grocery stores across the country. The IPO, which puts Beyond Meat at a valuation as high as $1.21 billion, will fund manufacturing, R&D, plus sales and marketing efforts.

Product of the Day
---
In extra time, we continue to follow the streaming saga. Netflix is a cash sink, offering $2 billion more in debt in the name of content curation. This follows another $2 billion back in October, bringing their grand total of long term debt to $12.3 billion big ones. For one of the biggest tech companies out there, Netflix sure knows how to lose money. All this spending is going toward staying ahead of the competition, which is fiercer than ever with Apple TV+, WarnerMedia, and Disney+ all creeping up on the streaming giant. But hey, your brand doesn't get used as a verb synonymous with watching TV without knowing what you're doing.