The Rundown
In resources...
---
Suite Intros by FMG
First impressions count. You know the drill. FMG Suite has tips on making an outstanding intro video, and although their target audience is primarily financial advisers, there's good advice in there for all (because you know we're all about video as the only way of the future).
Intro paragraph, please. Video is the best way to disseminate information in an engaging, efficient way. Google recognizes this too, which is why video content performance can help boost your search engine rankings. But what do you need to do to create video that's high quality? FMG Suite suggests getting the need-to-know information out of the way: a little about yourself and your company, where you are, and what you do. Next, share the special something your brand brings to the table. This introduction isn't a monologue though, it's a meeting. Describe your ideal client and, hopefully, the person watching the video can relate. The other great thing about video is the level of humanity it brings to the screen. Don't be afraid to talk about yourself, your personality, your hopes and dreams and hobbies outside of work. Now that you and the viewer are comfortable with each other, end with a call to action. If they've made it to this point, they're already dialed in and might just need a little push.
Security Boosts c/o of CodeShip x CloudBees
More buzz for CloudBees: Ever since CodeShip joined the crew, they've doubled down on security and improved upon the existing system, and it wouldn't be a bad idea for you to do the same. Support engineer Ethan Jones shares the ways in which they've tightened things up.
Safety first. To start their security tune up, CodeShip used HackerOne for a site-wide audit. What they found is a big issue with their notification rules. Specifically, there were no rules as to how many could be created. Hackers could create an account and use tens of thousands of webhook notifiers to attack another user. That was quickly nipped in the bud (also lightening the notification queue). Another weakness was the lack of two-factor authentication in the password reset stage, which is an issue any website could run into. Before, it was possible to override the 2FA by resetting the password. Not anymore. CodeShip's transparency teaches us two things. One: how to find security flaws and eliminate them. Two: the importance of being honest when there is an issue, and holding yourself accountable until it is fixed. Nothing but respect for that.
Instapage's Design Times
Text-only emails are so 1999. Instapage has the top five email design trends of 2019, some more surprising — like defamiliarizing the email personality — and others exciting, like 3D images and custom illustrations.
E-marketing is where it's at. Get to that next level. Get your recipients excited with APNG (animated image files). This file format supports 24-bit color and transparency, making it GIF all grown up. Your design also needs to be smarter. Now, you can email a pared-down version of your site, allowing people to watch video and even make a purchase without ever needing to navigate away from the inbox. The personality of emails has also changed. Starting with a greeting worked fine when letter writing went digital, but today, asymmetrical layout and broken grids have more impact than a "hello." On the topic of getting visual, 3D images and custom illustrations that stand out are growing in popularity. And this last trend is still emerging: social media feeds. Imagine being able to dive into the conversation directly within the email. Talk about user engagement.
---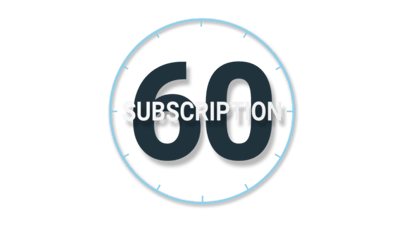 In headlines...
---
Fully Onboard with Intercom Product Tours
We are 100% on board with the freshest from Intercom: Product Tours. Now, you can relay your product's value with interactive, personalized, and relevant onboarding easier than ever before.
Give me the grand tour. We know "making the sale" isn't the final step in the sales relationship. Once they're in, it's up to you to demonstrate value. Product Tours brings Intercom's onboarding capabilities to the next level with a few simple, yet powerful, solutions. You can now create interactive guides that do all the hand-holding necessary for customer integration. It's also possible to highlight your best features, really upping your chances of proving value. What's super cool for all the DIY-ers out there is that Product Tours can be built without a designer or engineer. The interface is simple to use and piggybacks off Intercom's messaging tool, no extra coding required. With options like auto-scroll and multi-page tutorials, sophistication isn't sacrificed for ease of use. You can even implement video in your onboarding process. All this compiled with their impressive messaging system really bolsters Intercom's capability.
Doing the Netflix Shuffle
Do you spend more time scrolling through a series on Netflix looking for what to watch than, you know, actually watching an episode? Turns out you're not alone because Netflix is testing a shuffle feature (on select series) for the indecisive.
Mixing it up. Spotted by Android Police, the new feature isn't quite ready for roll out, but is being tested on certain series, like The Office and New Girl. The idea behind the shuffle is to deliver an experience closer to cable TV. This way, you can just tune in to your favorite shows and not feel pressured to start from the pilot, or scroll through dozens of eps to find the one you want to watch. The feature follows a trend by Netflix to get users engaging with content ASAP. Autoplaying trailers, for example, is a flashy way to convince users to dive right in. Shuffle should help with this as well. Maybe next we'll see a feature that goes further and picks a show for you. An indecisive girl can dream, right?
Product of the Day
---
Today we're sharing Sentigrade, an analysis tool that predicts the emotional reaction your post is going to receive. Just type a short phrase in the box and see how it scores on a scale of 1-10, ten being ultra-positive and one being straight insulting. You don't need to be a marketing master to know the way we say things matters as much as the content itself, and especially through text, tone can be lost in translation. Sentigrade helps with that, whether you're trying to craft the perfect social media response or test your customer service skills. It's like workshopping a text with a friend, except your friend is a super intelligent program on the internet.