The Rundown
In resources...
---
A B2B Proposal c/o PandaDoc
Step back to basics for a sec with a (far from basic) guide to B2B sales proposals from PandaDoc, an in depth look at navigating it all from interactive pricing tables to action plans, social proof, and usability & accessibility.
No harm brushing up on the fundamentals. If you're in a pitching routine, it's easy to skip over stuff, so PandaDoc lays out ten steps to getting that yes, like including a personalized cover letter and executive statement. To do that, knowing your customer's motivation is priority numero uno. When you're selling to a business, you're selling a desired outcome. Make the "what" and "how" crystal clear, and elements like interactive pricing tables and compelling visuals will help you get there. You also need to assure customers that it'll be a smooth transition to your product. Provide an action plan, hammer home how accessible your platform is, and prove it with social and customer testimonials. Once they're in, make it as easy as possible for them to close. If this sounds like your sales process, you're doing something right.
Avocode Assesses 2018 with 6M+ Designs
Avocode, alongside fourteen experienced designers, reflects on 2018 with its annual Design Report, celebrating creativity with a look into the state of design tools and trends, driven by 6,354,110 designs worth of data.
Paint a picture for me. Sketch, while sitting pretty and comprising 56.4% of designs on Avocode last year, is starting to feel the pressure. Figma and Adobe XD came out with their own free tiers, taking away a chunk of Sketch's user base. Adobe XD accounted for 21.1% of designs in its first year, already surpassing Photoshop. Figma, a web-based tool that is perfect for collaborative design, is also gaining popularity, growing 20% month over month in Avocode, and having double the interactions than Sketch. As far as Adobe Illustrator and Photoshop are concerned, fewer designers are taking either seriously as a way to create UI. For years, despite not being built with that function in mind, Photoshop was the UI go-to simply because there wasn't a better option. Now there is, and the rest of Adobe Suite is falling by the wayside. So, according to Avocode, what's catching our collective eye? Bright colors and psychedelic gradients are becoming increasingly popular, alongside post-modernist inspired designs and custom typography. That's the cliff notes, but if you want more, the report is beautifully designed and fun to click through.
---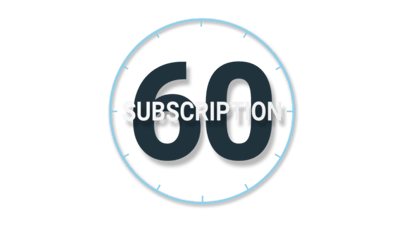 In headlines...
---
AppSignal Makes Magical Improvements
Big improvements from AppSignal: their email notification preferences allow more personalization than ever before, plus with the introduction of Magic Dashboards, you can view all kinds of metrics in the blink of an eye.
What's new? Nobody likes a clogged inbox. It stresses you out, and for the people trying to contact you, it cheapens the message. That's why we appreciate AppSignal adding customization to their email notifications. Only get the emails you want from the people you want to hear from. Another cool update is the addition of Magic Dashboards. If you're a Ruby or Elixir member, you no longer need to set up metrics across your stacks because AppSignal will do it for you. All you have to do is analyze and take action. That's the kind of automation we like.
CloudBees Acquires Electric Cloud, a CICD Storm Is Brewing
A couple of clouds are coming together as continuous integration software CloudBees acquires Electric Cloud, best known for their continuous delivery prowess. A match made in heaven.
When it rains, it pours. Continuous delivery and automation platform Electric Cloud is no spring chicken, founded back in 2002. However, they've never quite gotten to the point of being an all-in-one DevOps solution. That is exactly what CloudBees is trying to achieve, which makes the merge a perfect fit. Right now, CloudBees is the leading contributor to the Jenkins open-source automation server. With all that power behind it, and eyes set on integration, CloudBees is set up to be a real competitor for GitLab. Not much has been disclosed about the merger. We do have a vague idea of the companies' valuations, with CloudBees raising $113.2 million while Electric Cloud boasts $64.6 million in funding. We also know that over 100 former Electric Cloud employees are joining the CloudBees team, so we're expecting a growth-oriented atmosphere to develop.
Product of the Day
---
Skillshare is offering an online class on starting an online business, taught by the brilliant Tracey Wallace, Editor in Chief at BigCommerce. In addition to interviewing hundreds of business leaders, Wallace has her own online business, a consumer-facing sleep brand, so she's intimately familiar with everything that goes into making it happen. The video series segments the road to ecommerce into several simple steps, like finding your niche and conducting competitive analysis, making taking the plunge way less overwhelming.