The Rundown
In resources...
---
Pinterest's S1 Interest
Venture capitalist Fred Wilson of AVC peeks at Pinterest's S1 to get to know one of the most buzzworthy businesses on their road to IPO, amid this wave of longtime private companies going public.
So, what did Fred find? When Pinterest filed their S1 last week, a ton of data was made available to the public – allowing financial gurus like Fred Wilson to collect some fascinating market insights. In the past two years, Pinterest's international user growth has been on the upswing, while domestic has stagnated. Surprisingly, U.S. revenue growth continues to rise, far outpacing what's brought in by international markets. The question now for investors is how Pinterest is going to capitalize on their international user base moving forward.

Measuring Success, Humans First
With automation, supercomputers, and AI, we're coming up on an Industrial Revolution version 2.0. Instead of accepting our fate as second-fiddle to the robot overlords, it's time to change the way we measure success, and Forbes has the human-first metrics we need in a constantly evolving world.
Now that I'm thoroughly freaked, what are those metrics? Up until this point, we've determined how well an employee is doing through measurable means: speed, efficiency, lead generation, etc. The fact is, once automation reaches its peak, even the best human worker could be outclassed. That's why if you're going to be one of the lucky few with job security, you've got to figure out what only you can do. In 99% of cases, an automated process works, but it's the ability to handle those special cases with ease that set humans apart. And, of course, no machine can exhibit compassion, drive, creativity, and that oh-so-human je ne sais quoi. Try and capitalize on that instead of fighting an uphill battle.

Yext Helps Local Landing Pages
The SEO team at Yext hosts a webinar at 1 p.m. EST today on the impact of local landing pages on search impressions and how they can help the right people find the right businesses (namely, yours).
What's the big hoopla over location in searchability? Type "pizza" into Google and you'll see a list of the best places by you to enjoy a slice (not the history of Italy's favorite pie). That means your local listings have to be on-point, so the Yext webinar features a look at how search strategy lines up with consumer expectations, how to increase search impressions via third-party listings, and how structured data can power up your landing page.
---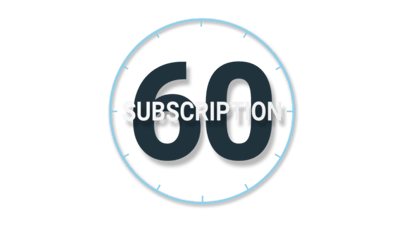 In headlines...
---
Atom Tickets Launches (Another) Movie Subscription
Looks like we're adding yet another movie ticket subscription to the mix. Feeling some déjà vu? You're not alone. But it's another day, another subscription.
Who's behind this one? This one is from Atom Tickets, a hub that makes buying digital tickets easy, with the goal of empowering theaters to set up their own subscriptions. Infrastructure-wise, Atom is already set up for success, with the ability to reserve seats from home, skip the paper ticket, and invite friends to the movies in-app. And while we're waiting to see which of these subscriptions will hit the big time, get caught up on the MoviePass pricing saga with one of our classic Pricing Page Teardowns.

Mailchimp Moves On From Shopify
In the middle of their breakup with Shopify, Mailchimp acqui-hired competitor LemonStand, moving on to a new ally in e-commerce. Nothing gets you over the last one quite like the next one, that's true, but the real takeaway is that Mailchimp is now poised to directly compete with Shopify.
Mailchimp and Shopify called it quits? What's the deal? Last week, Shopify unceremoniously pulled the Mailchimp app from their marketplace. Their reasoning? Shopify "had growing concerns about MailChimp's app because of the poor merchant experience and their refusal to respect our Partner Program Agreement." Put that through the corporate speak translator, and we're sensing some seriously bad blood. According to Mailchimp, however, they asked for their app to be removed because Shopify wanted access to data that would violate their customers' privacy, and neither side would budge. If that's the case, that's pretty dirty, Shopify. But with all the breakup stories, there's truth and there's fiction (and we're happy not picking a side and staying out of the drama).
Extra Time
---
In extra time, we like to bring you not just top-of-the-line products, but business insights that make you think. Last week we saw Apple go all in on subscriptions, announcing Apple TV+, a revamped Apple News, and Apple Arcade. Now that we've had time to soak in the spectacle, we're talking about why Apple is committing to recurring revenue streams. That 321% growth figure from Zuora we touched on last week is certainly a factor, but there's more to this trend than just that. Barron's created a report last year to show how subscriptions are reshaping corporate America, and with one of the country's (and the world's) biggest companies doubling down, it's an even more relevant read today.