The Rundown
In resources...
---
Bullhorn + LinkedIn = Recruiting Relief
Bullhorn releases Recruiter System Connect (or RSC) as the next-gen integration that connects Bullhorn ATS with LinkedIn Recruiter to make recruiters more effective using both solutions.
What's the integration all about? Bullhorn and LinkedIn have been tight for several years now, but this integration really brings the two platforms together. Unlike the old Cross System Awareness integration, LinkedIn and Bullhorn are talking a lot more. Let's take a look at new features we're excited about: You can now view LinkedIn profiles within Bullhorn, and similarly, within LinkedIn you can easily see who's using Bullhorn (and a snapshot of their recent activity). Both inboxes are synced, with messages via InMail resulting in a Bullhorn Note (for recipients that have both). One-click export makes bringing LinkedIn profiles over to Bullhorn a breeze, deeming this team-up the real deal.
---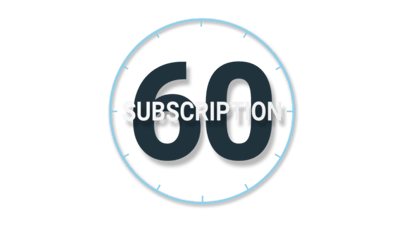 In headlines...
---
Walmart Dresses the Kiddos
Walmart partners with Kidbox — a subscription clothing box for children — taking the guesswork out of shopping for junior.
What's in the box? Kidbox is essentially StitchFix (a customized wardrobe subscription) for the twelve-and-under set. Users take a style quiz and are sent several seasonally appropriate pieces for $48/mo, about half as much as retail runs. Kidbox delivers brands like Puma, BCBG, and Diesel right to your door. So why does the partnership with Walmart matter? Kidbox is convenient and budget-friendly, two things Walmart is best known for. This also follows Walmart's efforts to up their fashion game, especially in the subscription space. The retailer has involved itself with peak fashion brands like Lord and Taylor, and collaborations with A-List celebs like Kendall and Kylie Jenner and Sofia Vergara. With the Kidbox connection, Walmart can dip its toes in subscription fashion without building logistics from the ground up.
No More Hulu? AT&T Sells Shares
More streaming shakeups ahead of Disney+: AT&T sells their stake in Hulu, leaving Disney with 66% control in the company. But it's not just about money. If Disney ever assumes complete control of Hulu, there's no guarantee other networks will play nice and keep hosting their content there.
How does ownership affect Hulu? Every time one of these major entertainment companies sells their stock in streaming, we see a risk of losing content. Because putting their content on a platform they don't own isn't especially profitable. What is profitable is starting their own streaming service and making the content exclusive. As time goes on, it seems like entertainment is going full circle: eventually, the streaming game will be so fractured, the cost of watching all your favorite shows will be the same as paying for cable. In Hulu's case, post-Fox acquisition, Comcast is the last holdout, leaving NBC and Universal in the mix. If Comcast goes, it will be all Disney, all the time, and there's no guarantee the diverse programming Hulu is known for will stick around.
BlueJeans Reaches $100M in ARR with Room to Grow
BlueJeans celebrates a not-so-casual milestone, reaching $100 million in ARR. And their success has rubbed off on the partnered Microsoft Teams, now being used by over 500,000 organizations worldwide.
Jeans being peak Silicon Valley is nothing new. That much recurring revenue is nothing to sneeze at, but what we're most looking forward to is what's next for the cloud-powered meeting platform. To keep ahead of the competition, BlueJeans is making a big push towards R&D. Users keep going back to BlueJeans because it's reliable, and technology is fluid, so resting on your laurels is not an option. And if the adoption of the affiliated Microsoft Teams is any testament, anything that BlueJeans touches has a chance of turning into gold. Expect more partnerships like these as long as BlueJeans continues to grow.
Product of the Day
---
Today we bring you your next onboarding solution: UserGuiding 2.0. You want your user onboard experience to be jam packed with info while still looking simple and clean, right? If you're not a coding expert (or simply short on time) this can be tricky, frustrating, time consuming, not priority numero uno. UserGuiding's interface is easy to navigate for the non-tech folks while still offering a slew of features. You can preview and internally test your guides before publishing, review analytics on how your guides perform, and customize them with a variety of fonts, colors, and buttons so they fit smoothly with your site. It's free to try, so come aboard the UserGuiding train.