The Rundown
In resources...
---
Curaytor Your Search
So you're losing business to your competition, you say? A quick Google search should clear things up, and Curaytor has an in depth piece looking at the why behind people choosing your competition over you (and how to turn that around).
Let's review. When it comes to your search results, it's all about the stars. A five star rating on Google, backed by several reviews, gives your business the credibility it needs to dominate the space. The numbers don't lie: 92% of people read reviews, and 84% trust them as much as a personal recommendation, according to an Instapage study. How do you build up that review rapport? Step one: ask. After someone has a positive experience with your business, politely ask for a review. This can be face-to-face or through a quick email or text. Be sure to specify where you want the review to be left so you can build those metrics up. A handful of reviews here or there isn't as strong a statement as dozens of 5-stars in one spot. Once you have the reviews, it's important to promote that hard-earned goodwill. When it comes to advertising, a little bragging is okay, so feel free to promote positive reviews on your website or social. Before you know it, you'll be crushing the competition.

How Will Netflix Adapt Without Disney Content?
In the wake of Disney's Investor Day, their stock saw a boost while Netflix's took a hit. On the AVC blog, they debate the value of functionality vs. content in the streaming world amid a look at these streaming giants' futures.
What do people look for? We know content is king, but there's something to be said for ease of use. Let's be real here, if you try hard enough, you can watch most anything online for free. The reason people pay for streaming services is largely in part due to the ease of use. There are no commercials, the picture quality is far beyond any bootleg, you can easily watch on a variety of platforms, and you're not risking a virus or legal consequence. Yes, Netflix has a slew of exclusive content you can only see on their platform, but when users were polled on why they pay for the service, "I like their movies" and "I like their shows" did not break the top three. So, yes, it's going to be a bummer when you can no longer watch Disney movies on Netflix. However, as long as Netflix provides a premium user experience, it seems they'll be just fine.
---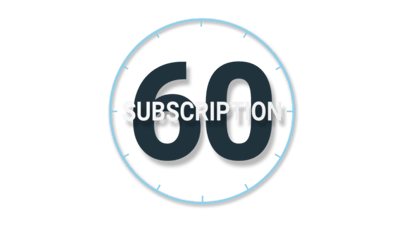 In headlines...
---
Zapier Helps Us Get Cloze to Customers
Zapier launches an integration with Cloze, a tool for smarter relationship management that keeps everyone's info in one cohesive spot.
Automate that relationship. We are big fans of anything that makes managing customer relationships easier. With the powers of Cloze, Zapier users will be able to put all those customer interactions in one place: email, phone calls, meetings, notes, social media, you name it. Cloze also uses algorithms to figure out which connections are the most important and prompt you when it's time to reach out. Combine that with Zapier's own robust workflow automation, and over 1,300 other apps, and you'll be a customer outreach master in no time.
Dashlane Snatches Spotify CMO
Password manager Dashlane makes some major moves, closing a $30 million funding round and bringing former Spotify CMO into the fold.
How will they break from the pack? In 2019 having some type of password manager isn't just a nice idea, it's a must. Privacy concerns are at an all-time high, and even though Dashlane can boast 10 million users, they aren't the only option out there. LastPass and 1Password are Dashlane's direct competition, so in order to differentiate itself, Dashlane is turning into a one-stop shop for your security needs. They've recently added Dark Web monitoring to their platform, alerting users if their information is being passed around in the recesses of the net, plus VPN and identity theft protection. Their new CMO Seth Farbman says the company reminds him of his early experience at Spotify, calling it "a best-in-class product that its customers love, a diverse and capable team focused on growth and innovation and powerful macro trends that put the wind at the company's back." The $30 million in funding should also put some wind in their sails.
Designing a Unicorn: Forbes x Canva CEO

As part of their entrepreneurial women series, Forbes has a profile on Canva co-founder and CEO Melanie Perkins, revealing how design's favorite unicorn was born, and how it grew into the billion dollar operation we know and love.
Designed for everyone. Before Canva came to be, founder and CEO Melanie Perkins was teaching a college course in design. She watched students struggle for months with the basics. Perkins predicted the "design first" mentality we are seeing now: it should be collaborative, accessible, and easy to do. Empowerment is the core of Canva's mission, and with over a billion designs made around the world, they've succeeded in bringing design to everyone. It wasn't always easy though. In the Forbes interview, Perkins relives an anecdote of a networking meeting with a Silicon Valley venture capitalist. Identifying as an introvert, the pitching part of product development didn't come naturally. However, when she gave the investor an arbitrary date for her business plan, she stayed up for 36 hours to get it right. And that's just one example of the sweat that's gone into this startup, with Perkins citing sheer determination as the key to Canva's nailing it. Like many success stories, there were one hundred no's before the all-important yes. Now that design is an integral part of business, that tenacity has paid off.
Product of the Day
---
Today we have our eyes on a TechCrunch piece on the future of algorithms in entertainment. We're familiar with suggested videos on YouTube, or a curated social media feed, but the personalization trend is upping the ante for content creators. Smart content, or content that changes based on the user's personal preferences, is on the horizon. Imagine: an article, a movie, a game, that alters itself to fit you. We've already seen hints of this, like the choose-your-own adventure format of an episode of the Black Mirror series released last December. And sure, we're on board with the idea of AI assisting in content creation that fits our preferences, as long as it doesn't result in some Black Mirror-esque consequences.