The Rundown
In resources...
---
Look at Those Leads
We all have that one that got away. We're talking about leads, of course. Pipedrive has some advice on not losing out on your best prospects.
What can I do? The first step to breaking out of any funk is to differentiate what you can control in a situation, and what you cannot. The same applies with sales: you can control your follow ups, but you can't control whether or not someone buys. When it comes to what works within your control, the numbers speak for themselves: leads were 400% more likely to buy after being contacted within five minutes, and only 2% buy on the first meeting. It takes somewhere around five interactions for most people to take the plunge and buy. The takeaway is obvious: follow up fast and often. You're only human though, how do you stay as on top of things as you need? By simplifying your sales process, qualifying your leads, focusing on the good ones, and dropping the not-so-great like a bad habit. Because, like we said before, you can't make someone buy. Focus on the relationships where you're more likely to succeed.

How Nathan Barry Grew ConvertKit to $8M in Four Years
Over at Groove they have a profile on Nathan Barry, the man that grew ConvertKit into a multi-million dollar business in four years.
What's the story? When you read about these crazy-successful companies with insane revenue streams (like 700k/mo for ConvertKit), it's easy to forget that real people are behind it all. For founder Nathan Barry, he was driven by simple goals: make enough money to quit his day job, and be one of the cool kids in tech-land. He did this by first building an online audience and creating content through his blog, which then led to books. "Teach everything you know" and "create every day" are two of Barry's mantras, both of which are testaments to the kind of work ethic (and creative juice) you need when jumping into the startup biz. Through promoting his books, Barry discovered the power of email marketing, but could not find a tool that suited his needs. So he made one, and ConvertKit was born. He also kept himself accountable by documenting his SaaS journey, step by step, which put him in contact with the right people. It's often too easy to forget the power of networking can supersede any marketing software. Nathan Barry's story drives home that when you're personally accountable for your business' success, you're not just selling a product, you're selling yourself.
Merci, Instapage
Everybody deserves a little extra appreciation, especially your product users, and Instapage has ten creative ways to practice that gratitude.
We appreciate the sentiment. When you're showing customers you care, Instapage recommends thinking outside the box. Email is great, but a handwritten letter says a lot more, hammering home the amount of time and care you put into serving the customer. And who doesn't love a good gift basket? If you can swing it, a celebration for your top clients is a great way to get face-time and inspire loyalty. There are plenty of smaller things you can do, like offering complimentary services, establishing a rewards program for loyal customers, or a quick shout out on social media can go a long way.
---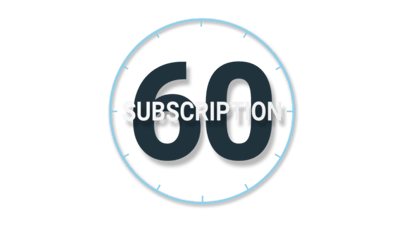 In headlines...
---
Triplebyte's Series B Shakeup
Triplebyte, a startup that helps recruit tech talent, raises $35 million to further their mission of disrupting Silicon Valley.
What moves are they making? Let's face it, the tech world can be a bit of a Boys Club. Triplebyte is not the only recruiting startup out there, but they're one of the only ones actively trying to diversify the industry's workforce. Applicants take a qualifying test for Triplebyte to evaluate their technical skills. If they pass, Triplebyte passes on their application for further consideration by hiring companies. It puts applicants on an even playing field. The first thing an employer sees is that you're competent and can do the job, not what university you went to or who you interned with. Triplebyte's other aim is to create jobs in markets besides the Bay Area. By focusing their efforts on other markets like Seattle or Boston, they're not only sharing the wealth, but bringing people who could not normally afford to live in the most expensive city in America into the fold.
An Uber-Big IPO
It's finally happening, folks. Uber files its IPO, dedicating $10 billion to stock, firmly situating itself as one of the biggest tech companies ever to go public.
That's a lot of rides. We all knew this was coming, but we don't think anyone expected Uber's IPO to be quite this big. Their initial offering of $10 billion puts them at a 100 billion-dollar valuation, making Uber the biggest tech company to go public in several years. For comparison, Lyft's first public valuation put them at $24 billion. When Lyft went public, there were questions surrounding their path to profitability. It's still early to say, but currently Lyft's stock prices are at $67.44, well below their IPO price of $72. We're anxious to see how Uber's major play pans out. The New York Times' headline highlights Uber's lack of profitability, losing $1.8 billion in the past year. Either way, with numbers this high, Uber's success or failure will be a big deal.
A 3-in-1 Disney+ Bundle

News out of Disney's Investor Day: the entertainment giant will likely offer ESPN, Hulu, and Disney+ as a bundle, making their product even more appealing in what will certainly be a Netflix/Amazon showdown.
Disney isn't here to play. With Disney having a hand in both properties, nobody is surprised by this bundle. The impact that a package like this will have on the streaming market, and Disney+'s competition Amazon and Netflix, is worth analyzing. Currently, Hulu has a low entry point of $5.99 for their cheapest subscription, then $11.99 for no commercials, and lastly, $44.99 for live TV. Live events, like sports, are a huge draw for cable companies, making the inclusion of ESPN in a bundle a serious selling point for cord-cutters. More and more it seems that Disney's streaming endeavors will be in direct competition with cable, like Sling TV or Playstation Vue. If entertainment continues to fragment, fewer people will be able to afford multiple subscriptions. This bundle could be the difference between adding another subscription onto the list and dropping everything in favor of Disney.
Product of the Day
---
Google just hosted their customer conference and one of the bigger headlines involves Google Cloud. Despite being the biggest name on the internet, for some reason, Google's piece of the cloud pie has never gotten bigger than a sliver. They're making moves to differentiate Google Cloud from AWS and Microsoft's offerings, like expanding their sales team and introducing Anthos, a workload management tool that works no matter what cloud you're on. Google is working double-time to bring businesses into the fold, and we're ready to be won over.