The Rundown
In resources...
---
Plan Ahead for a Pricing Page Teardown
Our latest Pricing Page Teardown looks at the type of platform that affects everything we do: scheduling. Check out Acuity and Calendly to see which not only helps you plan your day, but knows how to bill you for it too.
Who's the winner? Both companies do a lot right (and a little wrong) with their pricing pages. As far as value goes, Acuity and Calendly promise two different things. Acuity pitches itself a scheduling assistant, making sure your calendar is stacked with meetings and tasks, so you're never stuck twiddling your thumbs. On the other hand, Calendly proposes a problem and solution in one sentence: schedule meetings without the email back-and-forth. The simplicity of their mission statement is reflected in Calendly's pricing page. The design is a little too minimalist and straightforward, where Acuity's shows a clear explanation of benefits and divisions between tiers. Still, as far as mind share goes, Calendly has them all beat. It's an accessible program: anyone with a link to a Calendly calendar can view it, and with the brand name right in the URL, the recognition is there. So, while Acuity probably takes it in a strict pricing page showdown, Calendly's proliferation is hard to beat.

Tag, You're It Flywheel
Flywheel — on a mission of making it easier to sort through all your sites, started by the ability to search and filter from your dashboard — releases the ability to group sites with custom tags.
How can tags help me? It's all about the workflow. When you're using tons of sites to get your job done, breaking it down helps with that overwhelmed feeling. For example, with custom tags you can divide your sites into design, development, and production. Or, if you're a clients-based business, you can classify them by what service you provide, their status, etc. Want to only see the businesses that require a site audit? Put a tag on it. You've started a project to streamline your CRM and get customer data all in one place? Put a tag on it. Flywheel's tags are custom, so the possibilities are endless.
---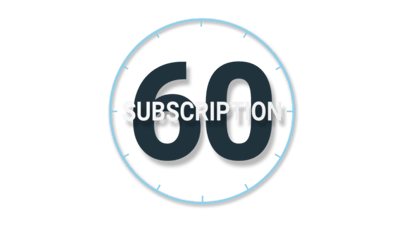 In headlines...
---
WordPress Engine Gets CRM Tech via HubSpot
WP Engine and HubSpot partner to streamline digital experiences, giving users the marketing tools they need right in their site portal.
Gimme those integrations. A partnership between WordPress and HubSpot means the best of the best coming together. Compared to other content management systems, WP is king; One-third of the sites out there are powered with WordPress. With this integration, businesses no longer have to step out of their comfort zone and work within HubSpot to get all those great CRM tools. Essentials like analytics, form creation, email lists, and live chat will all be available to WordPress users courtesy of HubSpot. While we love all the great business-facing SaaS out there, navigating it all can get tricky. So, when we hear two of the marketing world's most popular platforms are combining forces, we sigh of relief.
InVision It: Instant Issue Resolves with Jira
Design platform InVision introduces deeper integrations with Jira, letting users embed actual InVision prototypes within a Jira ticket. And coming soon to InVision Studio: a Jira app that'll show ticket status in real time.
Envisioning the future. Further integration with Atlassian products should come as no surprise, seeing as they invested $115 million in InVision's Series F funding round. The design platform's expansion via Jira is part of a continued growth trend. At first, InVision was a specific kind of software that solved a specific problem: the lack of dedicated prototyping software. A lot has changed since then, with InVision gunning for market dominance. What Atlassian is for engineers, and what Salesforce is for, well, everyone, is what InVision aims to be for designers. For example, the introduction of InVision Studio put them in direct competition with the likes of Adobe XD and Sketch. There's a delicate balance between making your product the best option for the widest audience and spreading yourself too thin. InVision has been around eight years and was most recently valued at $1.9 billion, so we aren't too worried, but we know how fast things can change in SaaS land.
GoDaddy Does More with Sellbrite and Marketplaces
GoDaddy makes it easier for small businesses to list their products across Amazon, eBay, Etsy, Jet, and Walmart.com with the launch of GoDaddy Marketplaces — in tandem announcing its acquisition of Sellbrite, the company whose technology will power the capabilities.
Ready, set, sell. Done are the days where you log into GoDaddy to acquire a domain, then forget about it. In a move to compete with the likes of WordPress and Shopify, GoDaddy is making waves at becoming a true-blue CMS. A website builder is one thing, but the addition of Marketplaces leverages GoDaddy as a serious ecommerce contender. Sellbrite's selling point is its ability to sync inventory, opening up merchants to multiple channels. By acquiring Sellbrite, whose mission is "making it easier to sell anywhere customers shop," GoDaddy positions itself as a one-stop shop for ecommerce.
Facebook Launches Its Answer to Patreon
Fan Subscriptions enables users to pay for access to creators' exclusive content, but with Facebook snagging a 30% cut before fees (plus permission to use the content indefinitely) some creators could be turned all the way off.
We're not a fan of that. Let's address the elephant in the room: when it comes to trust in a brand, Facebook is not looking great right now. After a congressional hearing that spawned a slew of #zuckerborg memes, and raised serious concerns over user privacy and censorship, Facebook hasn't been able to shake Big Brother status. Most of the content creators who'd be the subject of Fan Subscriptions are small, independent businesses with niche audiences. Even the ones with substantial fandoms aren't exactly household names, so fighting against Facebook's algorithms would be a challenge. The stipulation that Facebook has a "royalty-free, worldwide license to use" creators' content even after they end their Fan Subscription plans raises a red flag as well. However, it's important to keep in mind that when it comes to Facebook's cut, they aren't far from the market standard. YouTube takes 30% of revenue and Twitch takes a whopping 50%. Despite an ongoing outcry from YouTubers over demonetization and biased "trending" algorithms, it is still an essential part of any content-based business. While the concerns surrounding Facebook's TOS are legitimate, the platform's reach is undisputed, and plenty of creators will, begrudgingly, bend to those demands.
Product of the Day
---
Today we discover Google playing nicely with Dropbox, enabling the creation of Google files directly from the platform. Whether it's a Google Doc, Sheet, or Slide, you can create the file inside Dropbox and search it like normal. Right now the feature is only available to business users, but we can expect a platform-wide rollout soon. This will certainly be nice for people who are most comfortable working with Google Drive and G-suite but still need to use Dropbox. If you can't beat them, join them, right?