The Rundown
In resources...
---
ProfitWell Report: the Future Is Freemium
The latest ProfitWell Report is up, and this time Neel brings in CEO of Webforum, David Björk, to talk freely about freemium. Is it a flash in the pan, or are all SaaS operations destined to cook up this pricing structure?
What's the verdict? We're of the camp that freemium is great for customer acquisition, but far from a revenue model. Our ProfitWell cohorts studied 1k SaaS and subscription companies to break it down. Freemium is, more than likely, going to stick around in this avenue for quite a while. Customer acquisition costs keep rising but for the free folks, at a much lower rate. Is the SaaS world ready for freemium to reign as king as far as revenue goes? Not so much. It's hard enough for some to make a sales conversion the traditional way. Regardless, freemium is here to stay (in some capacity). For full data cuts behind our stance on freemium, you should check out the full report.
Robots Can Help Us, Help You
ManyChat says it's a must, and shows us nine reasons to utilize chatbots: like welcoming new customers, cross selling, and preventing cart abandonment. Nike created one of their most successful sales campaigns with the robot chat, so who's to say you can't too?
What's it like, working with Mr. Roboto? ManyChat is right when they claim if you're using a chatbot solely to welcome people to your site, you're missing out. Bots can drive customers to action by giving them what they want — be it a digital coupon or personalized recommendations. Quizzes are a solid way for potential users to familiarize themselves with your products, and more importantly, for you to acquire data on who visits your site to further personalize the shopping experience. And chatbots are smart cookies. You can use comments on your Facebook page to create different sequences to prompt the conversation. Susan comments that she bought Product A from you last year and loved it? Bring to her attention one that's similar, or update her on improvements you've made to what she adores now. And chatbots can do more than just chat your ear off. Allowing users to buy directly through chat can reduce friction in the buying journey and ultimately combat the dreaded cart abandonment.


Not All Churn Is Created Equal
So our good pals at Appcues are offering concrete churn reduction tactics for different stages of the customer retention journey.
How can I be smarter? The best way to better understand the big bad churn is to break it down. The first week in the customer's journey is crucial. Your goal should be to introduce them to your product and get them hooked so they become habitual users. Make them feel welcome with a personalized email after creating their account, for example. Then top it off with a killer onboarding process when it comes to getting users comfortable with your product. If they feel overwhelmed, or don't see the full value of what you're offering, they'll leave — so make it a point to prove yourself early on. And of course the work doesn't stop there. Once users are using your product on the regular, start collecting feedback so you can stifle any lingering issues ASAP. Positive reinforcement keeps customers around, too; be as elaborate or simple as you prefer. Badges and points are a plus, but a "good job" gets the message across just finely. And whether it's week 2 or week 200, never stop innovating. Keep updating your product, add new features, increase value as time goes on. You're always going to witness churn in some capacity, but at least you can say you've done all you can to keep 'em around.
---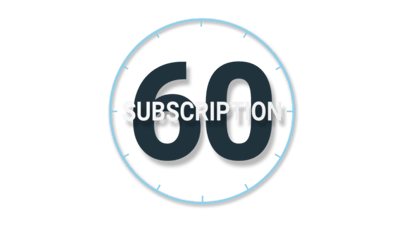 In headlines...
---
Klaviyo's Series B Score
Email marketing firm Klaviyo does things a little old school as far as startups go, building a profitable company before seeking out funding for growth. And that move has paid off handsomely, with Klaviyo recently netting $150 million in Series B.
That's new. When it comes to the reasoning behind their path in a unicorn-filled landscape, CEO Andrew Bialecki puts it best: "We came from families that started small businesses from scratch and ran them for decades. They may not have been huge, but they were real, lasting businesses. We wanted to try to build something like that. The second reason is much less idealistic. We had no idea how to raise money." Six years after launch, and $150 million later, it seems Klaviyo has that second part figured out. Undoubtedly, the product merits the large investment. Email marketing platforms may be a dime a dozen, but Klaviyo does things differently by keeping that all-important customer data front and center, deeming personalization a breeze. And instead of merely measuring clicks and opens, Klaviyo keeps track of the metric we heart: revenue. Smart, right? Summit Partners, the investment group funding the entire Series B, seems to agree.
Product of the Day
---
Since getting paid is a fun perk of all this madness, we're pumped to see Pipedrive make it even more seamless of a step, with their Pipedrive-Xero integration to simplify the invoice process. With it, you can create invoices from within the Deal Details view in Pipedrive, approve and send those invoices from within Xero, tracking the invoice status in Pipedrive. We know the simpler, the better. So we're all about it.