At Price Intelligently and ProfitWell, SaaSFest is the best part of every year.
It's a time to experience the cutting edge of the subscription economy, put faces to the names behind the companies we respect, and build a community of the movers and shakers in SaaS.

SaaSFest is a gathering for the people who get their hands dirty in the SaaS and subscription economy to learn from one another. If that describes you, join us at the Boston Renaissance Waterfront from December 13th - 15th for three days of in-depth pricing workshops, engaging talks, and memorable sharing sessions.

If you haven't made plans to attend yet, there's still time. You can find out more information on our SaaSFest website and pick up your early bird ticket before the price increases on October 23rd.

Our Speakers
We've always been far more interested in hearing from do-ers than self-styled thought leaders. Today, we're thrilled to share two additional SaaSFest speakers that absolutely fit the bill: Ed Byrne and Nate Walkingshaw.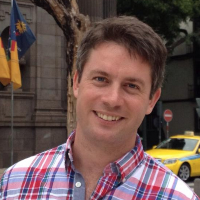 Before Ed Byrne was a founder of the $60M Venture Equity firm Scaleworks, he founded (and sold) cloud usage company CloudVertical, worked as a partner at Xenon Ventures, and led the largest domain hosting company in Ireland, Register365. Ed's a true legend in the SaaS world - he's seen the business from all angles and been an operator for years. He'll share his insight from years in the SaaS and subscription economy with all of us in his talk in December.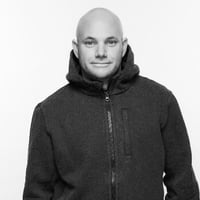 Nate Walkingshaw is the Chief Experience Officer at Pluralsight, where he leads the Product, Engineering, and Content teams. Before his current role, Nate built and sold several successful companies including Brightface, a mobile and web product development company acquired by Strava, and Paramed (acquired by Stryker), where he created a hospital evacuation sled now used by 7 in every 10 hospitals worldwide. In all of his spare time, he co-wrote the book, "Product Leadership: How Top Product Leaders Launch Great Products and Build Successful Teams." Nate's a rare multidisciplinary talent, and he'll share some of the stories behind his successes with us at SaaSFest.

Ed and Nate join an incredible list of standouts in the SaaS and subscription world that will be speaking at SaaSFest:

Guillaume Cabane, VP of Growth at Drift
Nicola Anderson, VP of Marketing at GoCardless
David Hauser, Founder of Grasshopper & Chargify
Kate Moore, VP of Marketing at LeanKit
Suneet Bhatt, Chief Growth Officer at Help Scout
Katie Rogers, VP of Customer Success at SalesLoft
Monika Saha, GM at Zuora
Hiten Shah, Co-Founder of CrazyEgg and Kissmetrics
Marie Prokopets, Founder of Draftsend
Where You'll Stay
We settled on an amazing venue for this year's conference in the heart of Boston's Seaport District: the Boston Renaissance Waterfront. The hotel has outstanding rooms, a luxurious pool and gym, and sits within walking distance of some incredible restaurants in the Seaport and downtown Boston.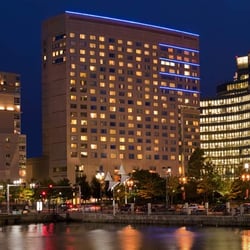 We were able to get a group rate for the conference that significantly lowers the cost of a room. To take advantage of that discount and stay in the heart of the SaaSFest action, you can book a room as part of our conference block here.
SaaSFest 2017: Early bird prices end October 23
We can't wait for you to join us at our yearly celebration of the vibrant SaaS and subscription community. You can look forward to a conference unlike any other, where you'll make real connections with the people who are actually making it happen at their companies.

We've ditched all of the worst parts of other conferences, including pushy sponsors and stilted networking events, to create a conference we'd be excited to attend.

If you haven't picked up a ticket yet, make sure to grab one before the price increases on October 23rd. Early bird tickets for $799 will remain on sale until this Sunday. To stay up to date with all things SaaSFest, follow #saasfest17. We'll see you in December!